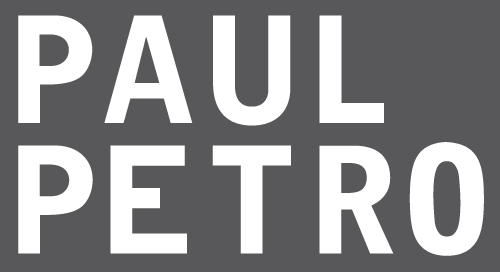 Maura Doyle
Biography

Maura Doyle has a studio practice in Ottawa / Algonquin Anishinaabeg Aki. Her multidisciplinary practice has included video, ceramics, sculpture, printed matter and drawing. Her current body of work explores her own experience as mother and artist in relation to the ceramic form of the pot. Her work has been exhibited across Canada in artist-run centres and art institutions, as well as internationally in New York, Japan, Sweden and Vienna.




Maura Doyle's Website
Solo Exhibitions

2019

2016

2015

2014

Who the Pot, YYZ Artists' Outlet, Toronto

2013

New Age Beaver, Modern Fuel, Kingston

2012

2011

2010

2009

2007

2005

Monument to all Boulders in Vancouver and on Planet Earth, permanent public sculpture in conjunction with Or Gallery and City of Vancouver

2004

There's a New Boulder in Town, Toronto Sculpture Garden, Toronto
The Mail Order Catalogue, The Add-on Edition, Retail by Artists Project, Art Metropole, Toronto
The Mail Order Catalogue, Satchel Gallery, Toronto
Chip Bags, Pantry Gallery, Vancouver

2003

2003, Skol Gallery, Montreal

2003

Maura Doyle, Or Gallery, Vancouver, BC

2001

The Mail Order Catalogue, Double Issue, Gallery Le Deco, Tokyo Japan

1998

Giant Gumball, Dynamo Gallery, Vancouver
Selected Group Exhibitions

2018

2017

XX8, Fisch Haus, Wichita, KS

2016

Word Play, Paul Petro Contemporary Art, Toronto

2015

Ontario Pick 3, Central Art Garage, Ottawa

Anatomica, Dalhousie University Art Gallery, Halifax

2014

2013

bones kneel in company, BLINK Gallery, Ottawa, ON

2012

2011

5th KW/AG Biennial, Kitchener-Waterloo Art Gallery, curated by Robert Enright

So Many Letdowns Before We Get Up, Platform Centre for Photographic and Digital Arts, Winnipeg, curated by J.J. Kegan McFadden

2009

The Frontier is HereInverness County Centre for the Arts, Cape Breton, curated by Amish Morel

2008

Paul Butler Collage Party,Justina M. Barnicke Gallery, University of Toronto

2006

Paul Butler Collage Party, MOCCA, Toronto
Sometimes, we make it, sometimes, we use it, and lot of times, we hang out for it, Remo, Shibuya, Tokyo

2005

The Mail Order Catalogue, Paul Petro Special Projects, Toronto, ON
A Delicate Kinship, hpgrp (HaNNa Gallery), Ginza, Tokyo +Video Awards, +Gallery, Aichi-ken, Japan
Dedicated to you, but you weren't listening, Power Plant Contemporary Art, Toronto

2004

Ziploc, AGOG Visual and Media Arts Festival, Guelph, ON
The Cave and the Island, White Columns, New York Cityand Kunstbuero, Vienna, Austria, Important Canadian Art - ZieherSmith Gallery, New York City
Confidence, Passagen Art Center, Linköping, Sweden
NADA Art Fair, ZieherSmith Gallery (NY), Miami Beach, USA

2003

Instant Coffee Trailer Painting Show, Luft Gallery, Toronto

2002

The Mail Order Catalogue, The Bookmobile/Mobile livres, CAN & USA
Small World, Gallery Le Deco, Tokyo, Japan & Sis Boom Ba, Toronto

2000

Sound Separation, Western Front, Vancouver

1999

Helen Pitt Awards Exhibition, Or Gallery, Vancouver
Lost, Annaleonowens Gallery, Halifax NS
Nog A Dog, Moonbase Gallery, Vancouver
Education

| | |
| --- | --- |
| 2006-2008 | MFA University of Guelph, studio art |
| 1998-1999 | NSCAD, film studies & studio art |
| 1996 | Academy of Art, Rotterdam, Netherlands, photography & studio art |
| 1992-1994 | Canterbury High School, Ottawa, visual arts major |
Bibliography
Agrell, Siri. "Gneiss boulders" National Post Oct 2, 2004: TO12
Connor, Kevin. "This is Art?" Toronto Sun Nov 15, 2011: Cover story.
Dyment, Dave. "Maura Doyle's Art Services". C- Magazine 74 (Summer 2002): 46
Doyle, Maura. Interview by Rosemary Heather, Millions Magazine. Issue 5 (June 2014) 3-8.
Doyle, Maura & Annie Dunning. Interview with Dave Gerry, Global News. Global Television. Vancouver. April 1999.
Heather, Rosemary. "Maura Doyle and Sandy Plotnikoff as Opposites". Skol Publication 14th Ed. Montreal: 2003
Heather, Rosemary. "Who the Pot? Why so Primitive?" YYZ Artists' Outlet: Home: Essays. May 2014.
Heath-Rawlings, Jordon. "A boulder approach" Toronto Star Nov 14, 2004:B2
Hermant, Sydney. "Two Girls and a Shopping Cart". Discorder March 1998: 8
Johnson, Paddy. "In Praise of Beavers" The L Magazine: Columns: Art Fag City. June 10 2009.
Maura Doyle: Castor Craftsmanship Canadian Art: Home: Online. May 21, 2009.
Milroy, Sarah. "Exploring collaboration". Globe and Mail April 5, 2004:R3
Morell, Amish "There's no Such Thing as a New Boulder". Toronto Sculpture Garden, Toronto: fall 2004
Osborne, Catherine. "A Sly Comment on Hype". National Post Nov 1, 2003: TO7
Plotnikoff, Sandy. "The Mail Order Catalogue". Mix Magazine 25.3 (Spring 2000): 11
Reinhart, Anthony. "The Boulder and the Beautiful" Globe and Mail Oct 9,2004:M5
"INTELLIGENCE: A case of boulderdash" Globe and Mail June 18,2005:M2
Santizo, Igor. "Maura Doyle's econo-play". d'or Or Gallery, Vancouver: 2003
Sasaki, Jon. "The Mail Order Catalogue". Broken Pencil Issue 20 (fall 2002): 77
Thorpe, Josh. "Maura Doyle's Pots Recast Perception" Canadian Art: Home: Reviews. June 27, 2014.
Screenings / Performances

2004

GLN - Spaceship Earth, Tokyo Wonder Site, Shibuya, Tokyo
GLN - Spaceship Earth, CTM.05 Club Transmediale, Berlin

2003

GLN - Interpretative Music for Paintings - 1066 Project Space, Toronto
GLN - Images Festival - Innis College, Toronto

2002-03

Open Circuits Electronic Music Festival, Or Gallery, Vancouver
Published Book Works / Multiples
2009

Guide to Beaver Architecture: Sticks and Mud Reconsidered, artist's book, Paul Petro Contemporary Art, Toronto

2005

G.L.N Spaceship Earth, DVD album, commissioned by The Power Plant Contemporary Art Gallery, Toronto

2009

Geologic Time Capsules Revealed, map/guide, Or Gallery, Vancouver

2004

There's a New Boulder in Town,artist's book, commissioned by Toronto Sculpture Garden
Artist Talks / Presentations
2013

Research in Art (RIA), Petra Halkes Salon, Ottawa

2012

University of Ottawa, Fine Arts Dept. Ottawa

2011

Art Metropole/Arts Librarians Society of North America, Toronto

2009

Sheridan College, Art & Art History Department, Oakville

2005

Emily Carr Institute of Art and Design, Vancouver

University of Guelph, School of Fine Art and Music, Guelph

2004

2003
Collections
City of Toronto (public art collection)
City of Vancouver (public art collection)
City of Ottawa
Fidelity Investments
TD Bank Group
Awards

2014

Chalmers Arts Fellowship, Ontario Arts Council

2014

Exhibition Assistance, Ontario Arts Council

2013

Project Grant to Visual Artists, Canada Council for the Arts

2012

Exhibition Assistance, Ontario Arts Council

2007

Social Sciences and Humanities Research Council, masters scholarship

2006

Canada Council Travel Grant

2005

Exhibition Assistance – Power Plant, Ontario Arts Council
Ontario Arts Council Mid-career Grant - Visual Arts

2004

Canada Council Emerging Artist Grant - Film and Video, w/ Tony Romano

2003

Exhibition Assistance - Mercer Union, Ontario Arts Council

2002

Canada Council Emerging Artist Grant - Visual Arts, w/ Annie Dunning

2001

Sponsored Exhibition - Gallerie LeDeco, Tokyo, Japan

1998

Helen Pitt Award, Vancouver

1997

Emily Carr Institute of Art and Design Scholarship, Vancouver
Residencies

| | |
| --- | --- |
| 2016 | Collection Invitational, Carleton University Art Gallery, Ottawa |
| 2005 | |
| 2003 | Pantry Raid Residency, Vancouver |
Related Professional Experience
2014

Adjunct Professor, Department of Visual Art (Sculpture), University of Ottawa

2009

Fundraiser, Art Metropole Fundraising committee, Art Metropole, Toronto