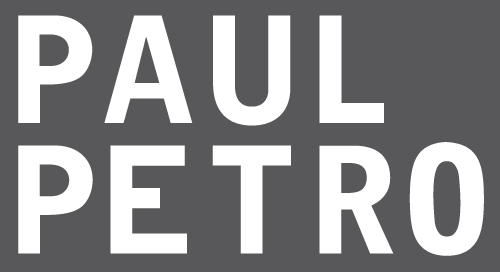 Editions part one
January 20 - February 25, 2012
Stephen Andrews

Donald Baechler

Miles Collyer

Tom Dean

Jim Dine

Anitra Hamilton

Glenn Ligon

Jonathan Monk

Michael Morris

Paul Morrison

Matt Mullican

Ged Quinn

Andy Warhol



Rainer Ganahl

Candida Höfer

Ho Tam



STEPHEN ANDREWS Based on a true story 2000 etchings with laminate, diptych edition of 25 39 ¼ x 26 inches each

"My intention is to unpack the mechanism by which special interests are served and to confront my own contradictions. Incapable of seeing the big picture, it seems necessary for us to edit together as many small pictures as we can, to start seeing them in some sort of sequence. But we must then also scramble them, reshuffle, re-edit, remind ourselves that the order can/must change."

"Based on a true story was a work that was done at the same time I was working on the 1st part of the 2nd half. Over the years i have done a number of pictures of Niagara Falls. Usually at the time I change bodies of work there comes a change in materials as well. The 1st part... has sgrafitto drawing in it which is quite similar to the line in drypoint etching. Niagara Falls is the great signifier for memory, the abyss and the sublime which is the reason I keep coming back to it as an image for inspiration. "

Stephen Andrews was born in 1956 in Sarnia, Ontario Canada. Over the last twenty five years he has exhibited his work in Canada, the U.S., Brazil, Scotland, France and Japan. He is represented in the collections of the National Gallery of Canada, the Art Gallery of Ontario, the Belkin Art Gallery, the Schwartz Collection, Harvard as well as many private collections. His work deals with memory, identity, technology and their representations in various media including drawing, animation and recently painting.


MILES COLLYER Untitled 2009 Tyvek and thread edition of three 3 x 17 x 6 inches

Originally produced as part of Taxi!, a group exhibition in October 2009 at Paul Petro Special Projects Space. Ten artists were each provided with a vintage Taxi! game board and were invited to respond to its aerial perspective on the City of London.

Miles Collyer (born in Toronto, 1983) is a visual artist whose practice is motivated by photo-based sources. He studied at the Ontario College of Art & Design where he was the recipient of several academic scholarships and awards before graduating with a BFA in photography in 2006. After completing his undergraduate studies Collyer received further grants and awards for his work, including exhibition assistance grants from the Ontario Arts Council and a Gold medal in 2008 from the Canadian National Magazine Awards in the category of Best Art Direction for a Single Magazine Article. His work has been widely published and exhibited across Canada, the United States, Australia, Switzerland, Germany and several curated on-line exhibtions. Since 2005 Collyer has held the position of Shop Manager at the artist-run centre Art Metropole.


TOM DEAN The Ten Commandments 1999 ten silkscreens edition of four, one AP 48 x 36 inches each

Tom Dean's work eludes categories. He has made paintings, videos and multiples, but is best known for his sculpture. His art plays upon the tensions between ordinary and mythical, with works varying in scale from miniature to monumental, their subject matter ranging from familiar, everyday objects to classical icons. His epic subjects allude to the dream world of the psyche and matters of the soul, but always reside in the intensely material world of desire and the body.

Tom Dean's The Ten Commandments recast a seminal code of social conduct in a suburban vernacular. The Ten Commandments echo textual works that he has sporadically created since the inception of his career.

Dean was recognized in 1999 with the honour of being chosen as the Canadian representative at the 1999 Venice Biennale. The Ten Commandments were presented for the first time at the Biennale and are in the permanent collections of the Art Gallery of Ontario and the Glenbow Museum, Calgary. A catalogue accompanied Dean's Venice Biennale exhibition.

Tom Dean was born in Markdale, Ontario (1947) and settled in Montréal in the late 1960s, where he studied visual art at Sir George Williams University (now Concordia University) and became a well-known figure in the city's alternative scene. He was a founding member of Véhicule Art Inc (and Véhicule Press), a renowned centre of avant-garde activity at the time. From 1972 to 1974 Dean published Beaux Arts magazine with fellow artist Stephen Lack. Over the next decade he produced works in several media, including texts, video, sculpture and prints, and gained a reputation for his elaborate multidisciplinary performances.

In 1976 Tom Dean moved to Toronto and shortly thereafter began his monumental sculpture project, The Floating Staircase (1978-81), whose remains were resurrected in an installation at Mercer Union, Toronto (1983). The various sections of Dean's extended serial sculpture Excerpts from a Description of the Universe (1984-88) were widely exhibited through the latter half of the 1980s, including in Aurora Borealis at the Centre international d'art contemporain, Montrél (1985) and in a solo exhibition at the 49th Parallel Centre for Contemporary Canadian Art, New York (1985). In 1988 his work was included in the group exhibition All That Matters, which travelled across the country. From 1986 to 1989 Dean lived in New York, participating in exhibitions there as well as in Canada, including in 1990 an exhibition of his drawings and sculptures at the Agnes Etherington Arts Centre, Queen's University, Kingston (with catalogue).

Throughout the 1990s his artworks have been presented in several important group and solo exhibitions in Canada and Europe. A selection of his works from the early 1980s to the present were exhibited at the Art Gallery of Ontario, Toronto (Tom Dean: Selected Works Past and Present, 1999).

He has been collected by such major institutions as the National Gallery of Canada, the Art Gallery of Ontario, the Musée d'art contemporain de Montréal and the Musée des beaux arts de Montréal.


JIM DINE The Picture of Dorian Gray 1968 etchings and lithographs ediion of 100 17 ¼ x 12 ¼ inches

The Picture of Dorian Gray are lithographs and etchings produced in 1968 by American artist Jim Dine. This body of work functions like a seedbed of ideas that Dine has explored in various printmaking media to this day. Works from this series are in the permanent collection at the Art Gallery of Ontario and were exhibited in 2005 in conjunction with drawings by Ron Giii. Curator Michelle Jacques provided the following text for this exhibition:



"Jim Dine published these lithographs in 1968 as illustrations for a stage script of Oscar Wilde's novel, The Picture of Dorian Gray. The story of a wealthy and beautiful young man who trades his soul for eternal youth, Dorian Gray depicts depravity and vanity in a now classic examination of what happens when one tries to resist inevitable change.

 While most productions of Dorian Gray situate the narrative at the end of the 19th century, when the novel was written and published, Dine's costumes and props possess an unmistakably sixties feel. Dorian's vinyl cloak, his fiancée Sybil's modern undergarments, and portrait painter Basil's stylish black leather suit all serve to situate Wilde's classic story of vanity and depravity firmly in the artist's own time."





Jim Dine was born in Cincinnati, Ohio in 1935. He grew up in what he regards as the beautiful landscape of the Midwest, a tone and time to which he returns constantly. He studied at the University of Cincinnati and the Boston Museum School and received his BFA from Ohio University in 1957.

Dine, renowned for his wit and creativity as a Pop and Happenings artist, has a restless, searching intellect that leads him to challenge himself constantly. Over four decades, Dine has produced more than three thousand paintings, sculptures, drawings, and prints, as well as performance works, stage and book designs, poetry, and even music. His art has been the subject of numerous individual and group shows and is in the permanent collections of museums around the world.

 Dine's earliest art - Happenings and an incipient form of pop art - emerged against the backdrop of abstract expressionism and action painting in the late 1950s. Objects, most importantly household tools, began to appear in his work at about the same time; a hands-on quality distinguished these pieces, which combine elements of painting, sculpture, and installation, as well as works in various other media, including etching and lithography. Through a restricted range of obsessive images, which continue to be reinvented in various guises - bathrobe, heart, outstretched hand, wrought-iron gate, and Venus de Milo - Dine presents compelling stand-ins for himself and mysterious metaphors for his art.

 The human body conveyed though anatomical fragments and suggested by items of clothing and other objects, emerges as one of Dine's most urgent subjects. Making use of the language of expressionism and applying it to themes concerning the artist as a creative but solitary individual, Dine ultimately asserts himself as a late-twentieth-century heir to the romantic tradition.





Dine moved to New York in 1959. He staged his first Happenings with Claes Oldenburg and Allan Kaprow at the Judson Gallery, New York. He had his first one- man exhibition at the Reuben Gallery, New York. Between 1960 and 1965 he had various guest professorships, among others at Yale University, New Haven, and Oberlin College, Ohio. He was represented at the Venice Biennale in 1964, and at Documenta "4" in Kassel in 1968.

From the early 1970s Dine's oil paintings, prints (perhaps his most successful work, usually sensitive and simple depictions of tools, robes, etc.) and drawings became increasingly figurative. In 1957 he received a bachelor of fine arts degree from Ohio University. After graduation, he moved to New York City and became involved with Robert Rauschenberg, Claes Oldenburg, and Roy Lichtenstein whose work moved away from abstract expressionism toward pop art.

 Dine incorporated images of everyday objects in his art, but he diverged from the coldness and impersonal nature of pop art by making works that fused personal passions and everyday experiences. His repeated use of familiar and personally significant objects, such as a robe, hands, tools, and hearts, is a signature of his art. In his early work, Dine created mostly assemblages in which he attached actual objects to his painted canvases. From 1959 to 1960, Dine also was a pioneer of happenings, works of art that took the form of theatrical events or demonstrations.

 In 1967 Dine and his family moved to London, England, where he devoted his energies to printmaking and drawing. Dine's attention turned to sculptural work in the early 1980s when he created sculptures based on the sculpture Venus de Milo.

 His recent art uses imagery borrowed from ancient Greek, Egyptian, and African objects. In his paintings, drawings, sculptures, graphics, collages and assemblages he combined different techniques with handwritten texts and words and set real everyday objects against undefined backgrounds. The objects were both commonplace and personal, both poetic and ironic, reflecting his feelings about life. His constantly varied bathrobe, transparent to the gaze of the world, was a kind of metaphor for a self-portrait. 




Selected Public Collections 

Metropolitan Museum of Modern Art, the Solomon R. Guggenheim Museum, the Whitney Museum of American Art, the Jewish Museum, NY; National Gallery, Washington DC; Boston Museum of Fine Art; Art Institute of Chicago; Los Angles County Museum; Stedelijk Museum, Amsterdam, Netherlands; Tate Gallery, London, Tokyo Metropolitan Art Museum; Western Australian Museum, Perth; Israel Museum, Jerusalem; Art Gallery of Ontario, Toronto, Canada.
.

RAINER GANAHL Untitled 2008 from MotherFatherDaughter colour photographs edition of four, one AP 24 x 32 inches each

MotherFatherDaughter consists of 4 dvds (60 min - father; 48 min - mother; daughter - 90 min + 45 min) plus 15 colour photographs 24 x 32 inches (61 x 83 cm) editions of ten.

"This work brings together a family that hasn't been a family.

"The father was born in a Rumania's hinterland and first survived the traumatic experience of World War Two and its immediate afterward: Six of his evelen siblings died of malnutrition. Leaving home for Bucharest, he stood on his own and became a plumber, working for the city. He participated in a state program that sent Rumanian contract workers abroad: during the communist area he lived and worked in Austria, Czech Republic, Libya and other places. Married in Romania with a family, he left the country for years, something that facilitated a short-lived relationship with a Czech woman who became pregnant. He left and never acknowledged the pregnancy or the child. Letters and court orders weren't responded. What he did (he claims it was unrelated) was to keep moving. He left eventually Romania before the end of the Ceausescu area and escaped with his family via Austria (refugee camp Kreiskirchen) leaving all his relatively privileged communist life behind he enjoyed as a contract worker allowed to leave the country. He was about to be imprisoned for illegally keeping foreign currencies at home and other little offenses against the Soviet style law, all triggered by criticism of some of the work conditions. After some time in Austria and a rejection from Austria (they accused him of being a spy, since he was a Romanian contract worker who was allowed to travel and even to make holiday's during the Ceausescu area) to stay, he was able to immigrate to Canada where he has been living since with his family, a wife and two daughters.

"The mother was born into a northern Czech city, Klasterec nad Ohri, dominated by heavy and very polluting industries. Her father survived the German concentration camp Buchenwald. After first joining the communist party, he left the communists not man years later in disappointment over their dealings, leaving people unsympathetic to him. When he suffered a heart attack, communists hindered doctors from coming in time, which cost his life. The mother therefore never was in favor of the communist establishment, something that prevented her from studying and didn't make her life easier. Later in life, the father, who was on a relative short working stay in her town, made her pregnant. He left and most of her letters never were answered. She gave up contacting him. Since that disappointing romance she never had been seriously engaged with a man anymore. She has worked all her live as a factory worker making socks and bottle corks. She has had the life of a single mother with little support under the communist regime and all the limitations that this included. The mother had suffered a series of health problems that almost left her in a wheel chair. Today, she is very interested in natural medicine but suffers from two cancers, most likely due to environmental poisoning. Note that most of the population was given extra money because of heavy pollution, money nicknamed "funeral money" - a sum also dependent on party adherence, hence not for her. Finally, she is accepting chemical therapy. Her daughter a lived with her until the age of 14, when she entered high school. The mother - daughter relationship was not easy since the mother had to work late hours, often not returning before 11 pm.

"The daughter was traumatized by her mother's up-bringing which often crossed lines. Not having had a man, her mother put emotional and psychological stress on her. In the first 5 years of her live, there was also a sick grand mother in the house dying of cancer. Puberty was painfully lived by her, since it provoked wrong reactions in her mother. As soon as she could leave, at the young age of 14, she left for a boarding school in another city. At age 16 she lived on her own. She has had an adventurous live surrounded with adventurous and sometimes bad people. One of her employer in a bar was convicted of murder. He shot a client about a money dispute. The victim was a hit man, a loan shark, and previously had drugged her, taking her away and spreading false rumors that he had sex with her. Numerous other stories followed in the daughter's live as a young woman including other assaults on her live. The daughter's story is remarkable in as far as she has managed to escape most of it including several attempts of rape. Eventually, at age 22 she emigrated on her own to New York City where she has been living since. Her US residence was first legal, turned later illegal, and has been now switched to egality again. Today, at age 27, she is a student of international criminal justice. For many years, the daughter tried to find her father without success. From the USA, a couple of years ago, she was able to locate her father in Canada. So far, they have met 3 times, of which one meeting was arranged for this project in November 2007. The meeting, interviewing and filming with the mother happened in the Czech Republic over the years end 2007/08. The interview with the daughter was carried out in January 2008 in NYC."

Rainer Ganahl, January2008

Rainer Ganahl was born in Bludenz, Vorarlberg, Austria, in 1961. From 1986 to 1991 he studied at the University of Applied Arts in Vienna with Peter Weibel, at the ENSAD in Paris, and at the Art College, Düsseldorf, Germany, with Nam June Paik. Between 1990 and 1991 he studied at the Independent Study Program of the Whitney Museum in New York. Since 1990, Rainer Ganahl has lived mainly in the United States, particularly in New York.

After early forays into video animation work (from 1987) Ganahl became involved in the forms and languages of computerized spaces and data bases. He analyzed the structures and hierarchies that govern computers in a number of series entitled windows, file-catalog, and citY lisT (all from 1989), involving installations that would, on occasion, take up an entire room. His critical approach to post-colonial theory led Ganahl to create a set of works beginning in 1994 (e. g., Basic Japanese), which turned the laborious process of learning an "exotic" language into an art project. Cultural differences were also a theme of his Imported-Reading Seminars held from 1995 onward. The selection of current theoretical works from specific countries and the group study of these texts was documented and presented on video. The realm of academic training and education formed the background for his photographic series S/L (Seminars/Lectures). Besides this documentation of personalities from the world of academia, he also displayed thematically similar works by other artists in the Educational Complex exhibition, which he organized at the Generali Foundation in 1997. He represented Austria in the Austrian pavilion of the Venice Biennale of 1999.

His preoccupation with language was further extended in interview projects such as Basic Canadian, (PPCA 2000) where users of an idiom were differentiated according to their origin, education, and class background and queried as to their linguistic identity.


ANITRA HAMILTON Ming 2007 porcelain paint on china edition of 12 diam. 24 cm

Ming features a ubiquitous made-in-China white plate. The artist hired a Chinese art student to paint the word Ming onto the surface of the plate using blue porcelain paint. The project refers to colonization. The classic blue and white china that appears in many European cultures (Delft Blue etc.) would not exist had the Europeans remained at home.

Anitra Hamilton is a Canadian-born artist. Her work has been presented both nationally and internationally. Her project Platform was on view at the Zendai MOMA, Shanghai, China for one year (2008), her first animation Jump! premiered at the Centre For Contemporary Art, Thessaloniki, Greece (2011). Retrospective on Parade was presented at the AGYU (2008) and Wall Parade #3 was on view at the re-opening of the AGO (2008). Wall Parade # 3 has been permanently reinstalled at the AGO. Hamilton's works can be found in the permanent collections of the Albright-Knox Gallery and the Art Gallery of Ontario as well as numerous corporate and private collections. She is the past recipient of the Toronto Friends of the Visual Arts Award and a Chalmers Fellowship. The artist will be in Shanghai, China later this year to realize a new work.


JONATHAN MONK Counting In Colour 2010 eleven lithographs edition of 32 17 1/2 x 21 1/2 inches with original slipcase

Here is a quote from the web site of one of Monk's private galleries that represent his work, Lisson Gallery (London, UK):



"Jonathan Monk's work includes a wide range of media including installations, photography, film, sculpture and performance. His tongue-in-cheek methods often recall procedural approaches typical of 1960's Conceptualism, but without sharing their utopian ideals and notions of artistic genius. Instead, Monk grounds his conceptual approach in more commonplace concerns, that of personal history, his family, even pets, whilst still alluding to the types of systems and processes that artists such as Sol LeWitt employed so rigorously. While much of his work is gently playful and tinged with nostalgia for the late 1960's, it also challenges the idea of purity in modern art, demystifying the creative process and suggesting alternative models for how art and the role of the artist can be interpreted."



Jonathan Monk was born in 1969 (Leicester) and lives in Berlin. In an interview with David Shrigley, Monk says, "Is it or is it not or can it or can it not be? This is something that has been dealt with within the art world for some time and I guess the unanswerable question keeps us all going...".




In the case of Counting In Colour the eleven works can be installed in a soccer formation that the artist favours (#1 is the goalie).


MICHAEL MORRIS Fan Poem 2005 ten silkscreens edition of 8 15 x 27 ½ inches each

"The last of 18 or 19 days of each season in the Japanese calendar creates a fifth season called GO-KI (GO-FIVE/KI Season). The four transitions making the fifth season are called HARU-DOYO- spring, NATSU-DOYO- summer, AHI-DOYO- autumn FUYO-DOYO -winter.

"My fan poems represent these five seasons. Each fan has a positive and negative. The negative fans represent the transition between the seasons creating the fifth season. My fans are traditional NOH theatre fans. The fan can be used as a language. The letters of our alphabet can make words of your choice."

Artist, educator and curator, Michael Morris was born in 1942 in Saltdean, England and immigrated to Canada at age four. After he graduated with honours from the Vancouver School of Art (now Emily Carr University of Art + Design) in 1964, Morris studied at the Slade School of Fine Art at the University College London. There he absorbed the work of Fluxus and the European avant-garde, artistic developments that had a profound influence on Vancouver's experimental art scene. When he returned to Vancouver, Morris became a curator at the Vancouver Art Gallery and the Centre for Communications and the Arts at Simon Fraser University.

In 1973, Morris and seven fellow artists (Martin Bartlett, Mo Van Nostrand, Kate Craig, Henry Greenhow, Glenn Lewis, Eric Metcalfe, and Vincent Trasov) co-founded the Western Front — one of Canada's first artist-run centres — and he served as its co-director for seven years.

Michael Morris was awarded an Honorary Doctorate of Humanities in 2005 by Emily Carr University of Art + Design. In 2011, he received the Governor General's Award in Visual and Media Arts. Morris currently lives and works in Victoria, BC.

The University of British Columbia's Belkin Art Gallery hosts the exhibition Letters: Michael Morris and Concrete Poetry January 13 – April 8, 2012.


MATT MULLICAN Untitled (Truth & Beauty) 2009 eight etchings edition of 16 (printer's proof) 18 ½ x 15 inches each with original slipcase

For the last three decades, Matt Mullican has produced a body of work which investigates the processes of perception, just how we may translate the world around us, and how reality is constructed in fact through our imagination. It is the rich world of experiences and visual information which Mullican aims to structure and categorise encyclopaedically in a huge arsenal of images and signs. Since the late seventies, performances carried out under hypnosis have played a key role in Mullican´s oeuvre. They make clear that his cosmology has an emotional origin and starts exploring perception by his own body. The performances are the basis of his often-stated "entering the picture": to see the world, or a picture of it, to explore the border between fiction and reality, a way to challenge the relation between object and subject, and an essential tool for Mullican to develop the whole structure of his work.

American artist Matt Mullican is a unique figure in today's contemporary art scene. Since graduating from Cal Arts in 1974 he has created a complex body of work concerned with systems of knowledge, meaning, language, and signification. Ranging from schematic diagrams and arcane symbols to explicit text-based drawings, installations, and self-created cosmologies, Mullican's work classifies orders, describes, maps, and represents an understanding of the world. His works can only be read in relation to each other; a relation that exists through language and signs, through repetition, rhyme and association.

Matt Mullican's works have been shown at most international art institutions, in recent years at the Metropolitan Museum (2009), Biennale Sao Paulo (2008), ICA (2008), Centre Georges Pompidou, Haus der Kunst (2008), The Drawing Centre, NY (2008), The Power Plant, Toronto (2007), Bolzano's Museion (2006), Museum Ludwig in Cologne (2006) or Lentos Museum in Linz (2005). His work was also included in several Documentas (1982, 1992, and 1997).

Mullican's work was included in the exhibition Auto Emotion:Autobiography, Emotion and Self-Fashioning at the Power Plant, Toronto, 18 May – 19 August, 2007.


Matt Mulican at the Whitney Biennial 2008

Matt Mullican's art takes form as drawing, sculpture, video, painting, electronic media, and installation, but his contribution to the 2008 Whitney Biennial might be best approached under the loose rubric of performance art. Since the late 1970s he has used hypnosis in his work, and the process both informs and helps elucidate his practice, which explores the different ways we experience the subjective through media. In Mullican's performances, which have recently taken place in settings arranged to resemble a studio and a home, his trance state can last several hours and encompass a range of behavior from the banal to the startling. Treating his psyche as a found object, he might pour himself coffee, pace the floor, grunt, sing, chant phrases (from curses to declarations about how he's feeling), and—most tellingly—draw or paint in black acrylic ink on supports including large pieces of paper, bedsheets, and the wall itself.

While Mullican's performances call up 1960s and 1970s predecessors such as Bruce Nauman or Joseph Beuys, the graphic meandering and biomorphic whorls in his drawings of the past decade hark back to Surrealist experiments with frottage and automatic writing. These abstract geometric forms are combined with more representational, repetitive imagery: grids of letters and numbers, transcriptions of song lyrics, and childlike pictures. Mullican has long been interested in the intersection of public sign systems with personal semiotics, and in the early 1970s began producing a series of charts illustrating a fictive cosmology. Arrays of pictographic symbols that seemed to denote physical, biological, epistemological, and belief systems, the charts were executed on canvas and as sculpture and diffused in formats such as printed media and public installation. Encountering them with expectations of legibility and comprehensibility, viewers found instead diagrams of a nonsystemic, idiosyncratic universe distinctly the artist's own.

Installations of Mullican's work often feature grids of his drawings hung side by side on makeshift walls in tightly packed rooms or corridors. These are spaces in which it seems possible to lose oneself, which, in a sense, the artist has done to create them. The predicate of his experiences under hypnosis is an ageless, genderless figure he calls "that person." As he emerges in the work, "that person" busies himself with everyday routines but has his eye on the big issues; a statement in one drawing reads, I love to work for Truth and Beauty. Mullican's work of the past three decades stands as an extended, and often profound, meditation on the notion of artistic subjectivity, and on the limits—and unexpected benefits—of distancing the ego from the creative self. - - Lisa Turvey


GED QUINN I like America & America likes me 2004 etching and lithograph edition of 30, #29 24 ½ x 26 ½ inches

Quinn's print is a straight photogravure from a painting made in 2004 entitled I Like America and America Likes Me. This painting originates from a Stubbs painting of a water spaniel, and is part of Quinn's ongoing series of cats and dogs.

George Stubbs painted the original work in 1778, two years after the Declaration of Independence. In this work the dog's vivid genitalia hover beneath a map of modern America, which appears as a marking in the spaniel's coat, having the effect of turning the well bred into an unnatural curiosity. The freak show element of this work suggests irrational fears, and a biblical, superstitious obsession with strange signs and portents, contrasting the rational Stubbs with modern, global anxieties.

The title of Quinn's painting refers to a 1974 performance of the same name by Joseph Beuys (1921-1986) during which the artist spent three days in the Rene Block Gallery NY with a coyote - a symbol of the pre-colonial American wilderness.

After flying into New York, Beuys was swathed in felt and loaded into an ambulance, then driven to the gallery where the Action took place, without having once touched American soil. As Beuys later explained: 'I wanted to isolate myself, insulate myself, see nothing of America other than the coyote.' The title of the work is filled with irony. Beuys opposed American military actions in Vietnam, and his work as an artist was a challenge to the hegemony of American art.

Beuys's felt blankets, walking stick and gloves became sculptural props throughout the Action. In addition, fifty new copies of the Wall Street Journal were introduced each day, which the coyote acknowledged by urinating on them. Beuys regularly performed the same series of actions with his eyes continuously fixed on the coyote. At other times he would rest or gather the felt around him to suggest the figure of a shepherd with his crook. The coyote's behaviour shifted throughout the three days, becoming cautious, detached, aggressive and sometimes companionable. At the end of the Action, Beuys was again wrapped in felt and returned to the airport.

For Native Americans, the coyote had been a powerful god, with the power to move between the physical and the spiritual world. After the coming of European settlers, it was seen merely as a pest, to be exterminated. Beuys saw the debasement of the coyote as a symbol of the damage done by white men to the American continent and its native cultures. His action was an attempt to heal some of those wounds. 'You could say that a reckoning has to be made with the coyote, and only then can this trauma be lifted', he said.

Evolving from a spectrum of sources in art history, photographs, memory, newspaper cuttings and books, Ged Quinn makes paintings that revisit the tradition of European painting. His seductive canvases, which seem so recognisable, slowly reveal an extravagant mix of European art history and contemporary imagery. By superimposing contemporary references onto grand backdrops of European painting Quinn develops his own environments and mythologies. Quinn studied at the Ruskin, Oxford, Slade School of Art, London the Kunstakademie Düsseldorf and the Rijksakademie Amsterdam. First North American museum show at Fort Worth in April 2012.