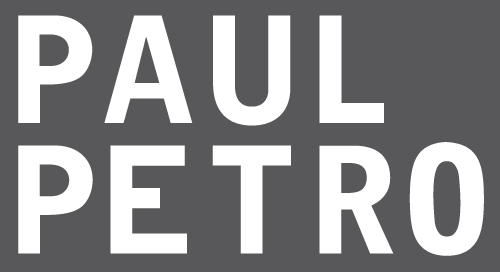 High Street
September 2 - December 9, 2000
Paul Petro Contemporary Art is pleased to present High Street, new paintings by Gary Evans. This latest body of work considers the spirit of place as it is experienced on High Street in the Port Credit area of Mississauga, Ontario. His subject matter is found amongst the stores and apartment buildings, lobbies and front steps, public spaces and streetfronts that line this thoroughfare. His trademark abstraction intervenes on these architectural elements in a more minimal way than has been experienced in past work. Evans likens the compositions to circles one may draw on a steamed mirror which reveal internal spaces in the reflections where the steam once was and the merging of pictorial elements of surface and depth that result. Evans notes that High Street is the British equivalent of Main Street.

Evans' work comes under close scrutiny in a five-year survey exhibition, Seeing Things, that will tour Canada commencing in November, 2000 at the Saidye Bronfman Centre in Montreal. The show will appear at the Art Gallery of Mississauga, the Tom Thomson Memorial Art Gallery (Owen Sound), the Kitchener/Waterloo Art Gallery, the Art Gallery of Sudbury and the Kenderdine Art Gallery in Saskatoon. There will be a bilingual full-colour catalogue accompanying this exhibition with an introduction by David Liss, curator of the Saidye Bronfman Centre, an essay by Stuart Reid, curator of the Art Gallery of Mississauga, a lengthy interview conducted by senior Canadian painter Harold Klunder and edited by Clint Roenisch, curator of the Art Gallery of Kitchener/Waterloo and an additional text by Toronto-based artist Nell Tenhaaf.

Evans was born in Weston-Super-Mare, England and raised in Oakville, Ontario. He graduated from the Ontario College of Art in 1989. He lives and works in Alliston, Ontario. His work can be found in numerous private, public and corporate collections in Canada. High Street is his fifth solo exhibition with Paul Petro Contemporary Art.