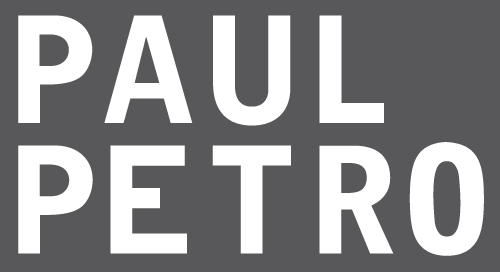 Savage Garden
A survey of works on wallpaper, 1995-2012.
May 11 - June 9, 2012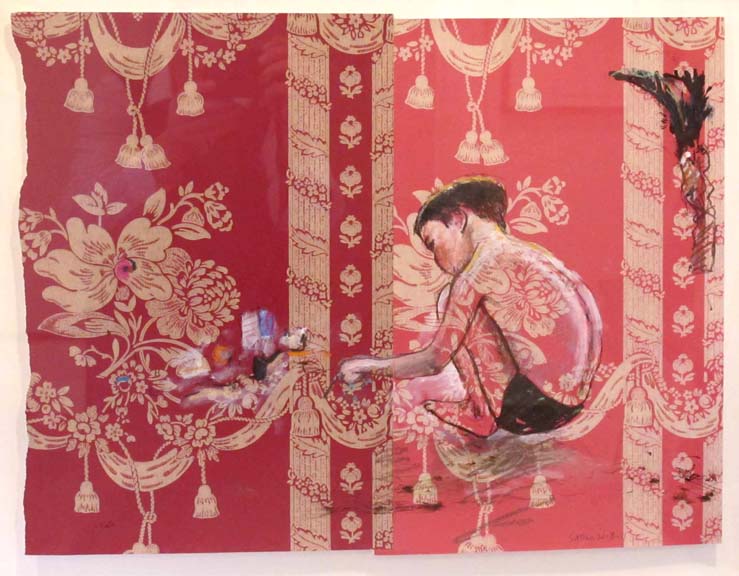 Paul Petro Contemporary Art is pleased to present a "greatest hitz" survey of Sadko's works on wallpaper dating back to 1995 from when he first appeared on the Toronto scene. This exhibition is in conjunction with a first-time exhibition in Canada of the work of U.K. artist Ged Quinn (see concurrent programming information on this web site).

Sadko mines art history and pop consumerism in his explorations of masculinity and a youth culture striving to know what it is to be a man. His gaze ranges from the war torn former Yugoslavia to David Letterman with gestures to Beuys and Van Gogh amongst others.


Igor Antic on Sadko Hadzihasonvic's works on wallpaper:

In the Depths of Wallpaper

Toiles de Jouy, printed cotton fabrics named after the Manufacture Royale de Jouy that was founded in Jouy-en-Josas (near Paris) in 1760, are being used for interior decoration even today. These textiles with printed polychrome motifs of human figures, flora, fauna or architectural objects, reflected an approach towards nature and society advocated by the French encyclopaedists in the eighteenth century. Floral arabesques and abstract patterns of "exotic" journeys and scenes taken from novels and opera. The process of progressive mechanisation inevitably brought in some changes. A long and complicated, yet very refined, production process, i.e. printing by means of wooden plates, had to make room for massive machine production that was more profitable. That is why some state that toiles de Jouy lost their "aura". Manufacturers started reproducing old motifs on the wallpaper in the course of time. One roll of such wallpaper, which is considered to be the carrier of bourgeois tradition and taste, can be bought cheaply in the department store BHV in Paris even today.

A series of paintings by Sadko Hadzihasanovic, in which the artist uses motifs from Jouy, reminds us that the moderate doses of reason were infused into freedom in order to tone it down in the course of turbulent epochs of radical social changes. Sadko Hadzihasanovic uses wallpaper adorned with pastoral scenes full of pastime and lethargy as his painting surface, and then he paints in scenes from the French Revolution in order to remind us of the very quintessence of social conflicts that took place in that epoch. But, by adding several contemporary details, such as a pair of sunglasses or an electric razor, he indicates that the clash between bourgeois conformism and modern aspiration towards social changes exists even in our time.

The artist replaces the faces of revolutionaries with the faces of children in several replicas of Delacroix's Liberty Guiding the People. In other paintings, children are busy doing other "revolutionary" things, such as smoking, shaving or body building. Correlations between childhood and revolution and their entire psychopathology are present very often in Sadko's paintings. He constantly analyses them, going deep into the sensitive tissue of the man, and the entire mankind as well, because enthusiasm and rebellious spirit characterise the turn of that "early" period of life into the "mature" one. Sadko paints and analyses his own history as well. Childhood spent in Tito's Yugoslavia, an overdose by Communist idealism, and then the artist's life in America obsessed with material wealth represent an inexhaustible source of contradictions from which he draws his inspiration.

A boy is exposing his skinny body before the eyes of some peasants working in the field. A girl is standing with a rifle in her hands between the hackney-carriages carrying noblemen through the countryside. While a little boy is raising his bow, game is jumping out of the coppice. Sadko "annuls" fine details, created in the technique of drypoint and encountered in toiles de Jouy, with croquis and light brush strokes. By applying black and white blots energetically on the painting surface, he "dims" delicate colours, ranging from dark red, bright rose, violet on the yellow surface or bluish grey gained in the past by soaking in the solution of cow dung and by bleaching in the sun. Former scientific interest in objects and affirmation of their beauty are brought to the level of banality by presenting Teletubbies puppets and by writing the names of some consumer products incorrectly, for example Vieux Spice; as though the artist wanted to prolong those eternal misunderstandings and discussions about culture and society, and the substance of painting as well. Was Matisse not revolutionary with his decorative art of painting, although he was not interested in war and politics? Is it so important whether David Hockney belonged to pop art or not, whether he launched Hyperrealism or not, when his works of art carry the potential of the transcendental? Wasn't that conflict between hand-made and massively produced objects settled even before it had begun? Are walls being covered with fabrics and wallpapers in order to be paintings per se or to serve for hanging paintings on them? Isn't wallpaper part of Sadko's paintings just to show the man's need to turn his intimate space into a mythological landscape in an ironic way?

Perhaps the key issue raised by this series of paintings on wallpaper is: Has decoration always been in the service of history or vice versa?

Igor Antic
2005

Igor Antic is an artist and curator who lives in Paris, France.