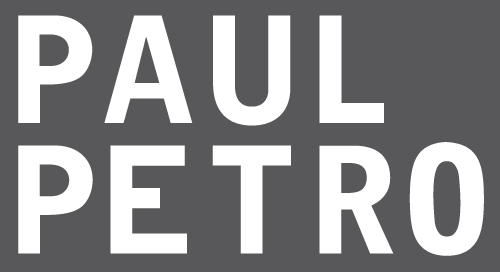 Sans Vitesse
November 15, 2013 - January 11, 2014
"For most of my life I have felt that I have my own personal internal time zone that is not quite in sync with any clock or the the world around me. In response to the way that time is linked to value equations, I have used knitting and sewing as blatant, metaphoric measures of time.

"After almost 20 years of knitting sculptures I find the idea of unravelling (and all it implies) increasingly compelling. It seemed appropriate to employ time based medium to examine this blurry spot. Included in this exhibition are two recent works in video, Road Trip and "Shiny Heart, and two large format photos, Strange Music and Silent Tuba that explore covering and coming apart.

"I am always drawn to discarded objects. Objects deemed no longer valuable, that contain residual history and latent potential. In 2006 on a curbside in London Ontario I found two boxes containing old photos. Most of the photos are black and white portraits. Initially, I played with painting on some of these photos, but I found that the slow process of embroidery forces me to spend the time trying to get a sense of the unknown person in the picture. I have tried to be respectful in my intuitive responses to these portraits.

"I offer my sincere and heartfelt thanks to all of those who contributed to the production of these works, especially Robert Kingsbury, and Dean Palmer. I gratefully acknowledge the generous support Ontario Arts Council and the Canada Council for the Arts."

-- Janet Morton, November 2013


Morton graduated from the Visual Arts programme at York University, Toronto, in 1990. Since 1992 she has exhibited extensively in group and solo exhibitions in public galleries and artist-run centres in Canada, as well as the United States, England, Wales, France, Switzerland and Norway. Her exhibition wool work, with catalogue, at the Textile Museum of Canada won the OAAG best exhibition award in 2001. Most recently Morton's work was the subject of extensive survey exhibitions at Museum London and the Macdonald Stewart Art Centre in Guelph. Their co-publication, Entwine, features essays by Sarah Milroy and curators Melanie Townsend and Dawn Owen.


Here's a review of Sans Vitesse by Terence Dick posted on Akimblog (10 Dec 2013):

"Sometimes walking into an art gallery is like running into an old friend. Even in a city of average size like Toronto, the scene is relatively small and the community still feels connected even amongst those of us who have drifted away from the weekly openings or left the home turf altogether. Janet Morton falls into the latter camp, but I first met her when I started working at The Power Plant fifteen years ago and she was on the installation crew. We have crossed paths on occasion in the intervening years, most recently at the Hillside music festival in Guelph where she now calls home, and I always make a point of seeing her crafty works when they appear, but I was pleasantly surprised to stumble into her current exhibition at Paul Petro as I was clearly in need of her homespun take on the metaphorical qualities of twine and thread as a means to illuminating the ties that bind us.

"Morton has always been a master-knitter and her skills are ably represented in two video works that riff on unraveling but in two different directions. One has a young man taking a long walk and slowly dissembling his yarn unitard, collecting it into a giant ball and then proceeding to walk off screen au naturel. At the opposite end of the room, Morton's partner Colin Crouch plays his tuba while it is magically wrapped in a cozy that eventually seals the bell (this is done through the simple trick of reversing the film). Whatever either means in its own right, both use the relentless winding/unwinding of string to stretch out time and stop viewers in their tracks as they wait – and listen and look – to see what unfolds.

"Alongside the videos is a suite of found photographs that have been embroidered with a variety of surreal and colourful add-ons, turning the nostalgic figures into expressive heralds of forgotten whimsy and discontent. They're reminiscent of Sarah Anne Johnson's similarly adapted photographs, but Morton's twist is to pierce the surface and turn an illusion into an object, which, if you think about it, would make for the perfect Christmas present."



Casting-off: Reuse and Reinvention

by Melanie Townsend

Janet Morton's work demonstrates a fascination with the everyday, and a unique ability to transform common items and materials into objects of wonder and delight. Through her consistent use of recycled materials, repurposed handicrafts, and, more recently, plastic consumer packaging, Morton has produced an eclectic body of work. Familiar and recognizable, each offers a simple yet sophisticated commentary on home and the environment.

For over a decade, Morton supported herself, and her art prac- tice, working as a seasonal tree planter. She estimates that she has planted close to a million trees, so it can hardly be surprising that her witty works reflect on issues of the environment and the value of labour. In paying homage to the skill and time required to create handmade objects her intricately detailed sculptures resist and subvert our immediate, and seemingly insatiable, demand for the mass-produced and the readymade. Equally, they evoke feminine crafts of the past, "busy work" such as decoupage, collage, quilting, and myriad other pastimes—creations in which necessity, recycling and repurposing, beauty and pleasure are inextricably entwined.

By salvaging handicrafts and consumer packaging, Morton morphs disposable objects into intricate visual analogies to hand- crafted objects of the past and in the process makes social and historical references to the unpaid economy, to family rearing, and to "making do," recalling the history of women's work, particularly in times of shortage when women were expected to work with what they had or do without. It is here that the tangle of Morton's practice begins, that interlaced attention to issues of domesticity, female self-expression, and an enduring interest in material.

Morton's formidable installation, overgrown, is a sprawling knit-work of flowering vines that trail up and along gallery walls. Created from recycled wool, with scraps of corduroy and velveteen, a closer look reveals a wondrous array of things at the centre of its flowers—buttons, sink stoppers, Bodum presses, doll hands, keys—beautiful objects when we take the time to examine them more closely. The installation also includes a wide assort- ment of now out-dated hand-crocheted doilies—finely crafted, objects that were painstakingly made, but purchased by Morton in various thrift stores for no more than fifty cents apiece. That she has included them in her work is both an acknowledgement of the time required of their makers and a tribute to the skilled craftsmanship now devalued by contemporary society.

The use of scrap and recycled materials spans the breadth of her practice, from the secondhand sweaters used in the creation of Cozy (1999) to the reuse of its scraps for several Garden Box works (1999 to 2005) and overgrown (2007). While the boxes make obvious reference to the miniature gardens that hang on the sills of homes and apartment balconies, they also conjure images of hair wreaths, a nineteenth-century preoccupation, when the domestic sphere became a showcase for a woman's handwork and decorative taste. Displayed in deep shadow boxes, wreaths were typically created from the hair of members of the same family, both young and old, and occasionally from friends and associates, sometimes serving as memorials to the recently departed. Like Morton's knitted gardens, hair wreaths also appealed to the tendency of women to incorporate the importance of friends and family into their work, and typified thrift and good housekeeping by making something useful and beautiful out of something worn or discarded.

Found materials not only pile up in Morton's studio—the remnants and scrap material left over from previous projects—but increasingly her materials are composed of the rubbish of her own domestic existence. Old sweaters, hanks of wool, and bits of yarn are juxtaposed with cast away bleach bottles, cider jugs, and a cornucopia of plastic lids and bottle caps. While handicraft contin- ues to take centre stage in much of Morton's art, she asserts the importance of industrial design in many of her more recent works. Although our lives are governed by the objects that surround us, we often give little attention to their form and function. In over- grown Morton not only elevates common everyday objects to the status of "high art" but presents them in such a way as to make us reconsider the inherent aesthetic qualities of such seemingly mundane items as bread ties, juice tops, and plastic forks. Here they are reconsidered and repositioned as surprising baubles in her work.

In a similar vein, accumulus nimbus (2011) is made entirely of readily available objects—the white lids of pill bottles, Nutella jars, detergent jugs, and the like, held together in a cloud forma- tion by hundreds of plastic zip ties. It is a rather elegant record of one family's material consumption, yet also brings to mind global realities such as air pollution and the legendary Pacific Garbage Patch: floating worlds of debris and waste. In the companion piece Tendril (2011), Morton has painstaking cultivated an installation of plastic flowers cut from cola bottles and juice jugs with woollen stems, constructed entirely from throw-away materials, presenting, perhaps, a more optimistic view of possibility and potential. It is a satirical device that she has employed throughout her practice, most notably in a series of mandalas from 2002, exactingly comprised of disposable objects. In various spiritual traditions the mandala has been used as a site for meditation, a marker by which to centre oneself symbolically within the cosmos. For Morton it has served the same purpose and is a recurring form in many of her works, but it is her return to the cast-off that threads throughout her practice that is of particular import. In each of her works she asks us to reconsider the potential of materials beyond their appar- ent usefulness, pointing a playful finger at excess and coaxing viewers to more carefully examine the detritus of our lives.

Melanie Townsend is the Head of Exhibitions and Collections at Museum London, where she curated the 2011 exhibition, Janet Morton: Tangled.