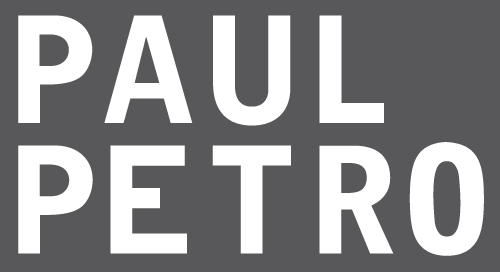 Silent Hand
November 15, 2013 - January 11, 2014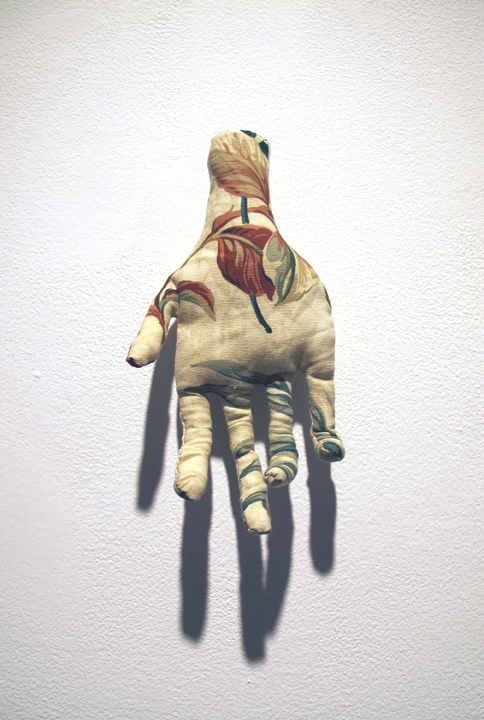 "Over the years I have made numerous drawings of fingers and hands. Not long ago I designed a set of ceramic finger multiples. As a musician, I have written songs about hands (some titles are Pendulum Hand, Dirty Nails and The Crooked Finger of Fate) Recently I thought: it's time I made a full show of hands.

"Silent Hand is predominantly a series of wall-mounted soft sculptures, all of which are hand-stitched. The scale of the hands on display is disproportionate and unsettling; but a sense of comfort can be found in their stillness and individual personalities gleaned from the shadows they cast. The fabrics I employed in each design influenced how I positioned the hands, each one suggesting their own movement and creating anticipation.

"The placement of smaller, more detailed hands made of clay around the sewn sculptures is meant to create a dreamlike undulation; the detail of the small-scale work draws the viewer near while the fabric sculptures call for space and distance.

"This show is dedicated to my father who called on me this year to return home and hold his hand while he died. Since then I've thought a lot about his hands. I've learnt so much from watching my father's hands in action: making drawings, sculptures, delicate silver work, scrimshaw, bread - and especially in laying the ingredients for the perfect sandwich! I miss him very much but can see him in my hands."

-- Amy Bowles, November 2013


Amy Bowles is a multi-disciplinary artist, musician and actor. Born in London, UK, she graduated from the Cardiff Institute of Art and Design (1993-96) with a BA in Ceramic Design and moved to Canada in 1999. She began exhibiting at Paul Petro Contemporary Art in 2003 with a focus on painting, sculpture and film. Bowles is the lead vocalist for the Toronto bands Pony da Look, Permafrown and Hollow Earth. As an actor she has primarily worked with Toronto director and playwright Alex Wolfson.