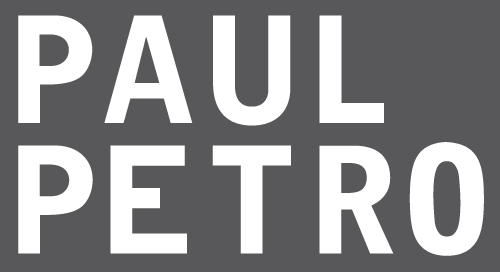 Collect…Order…Amend
February 21 - March 22, 2014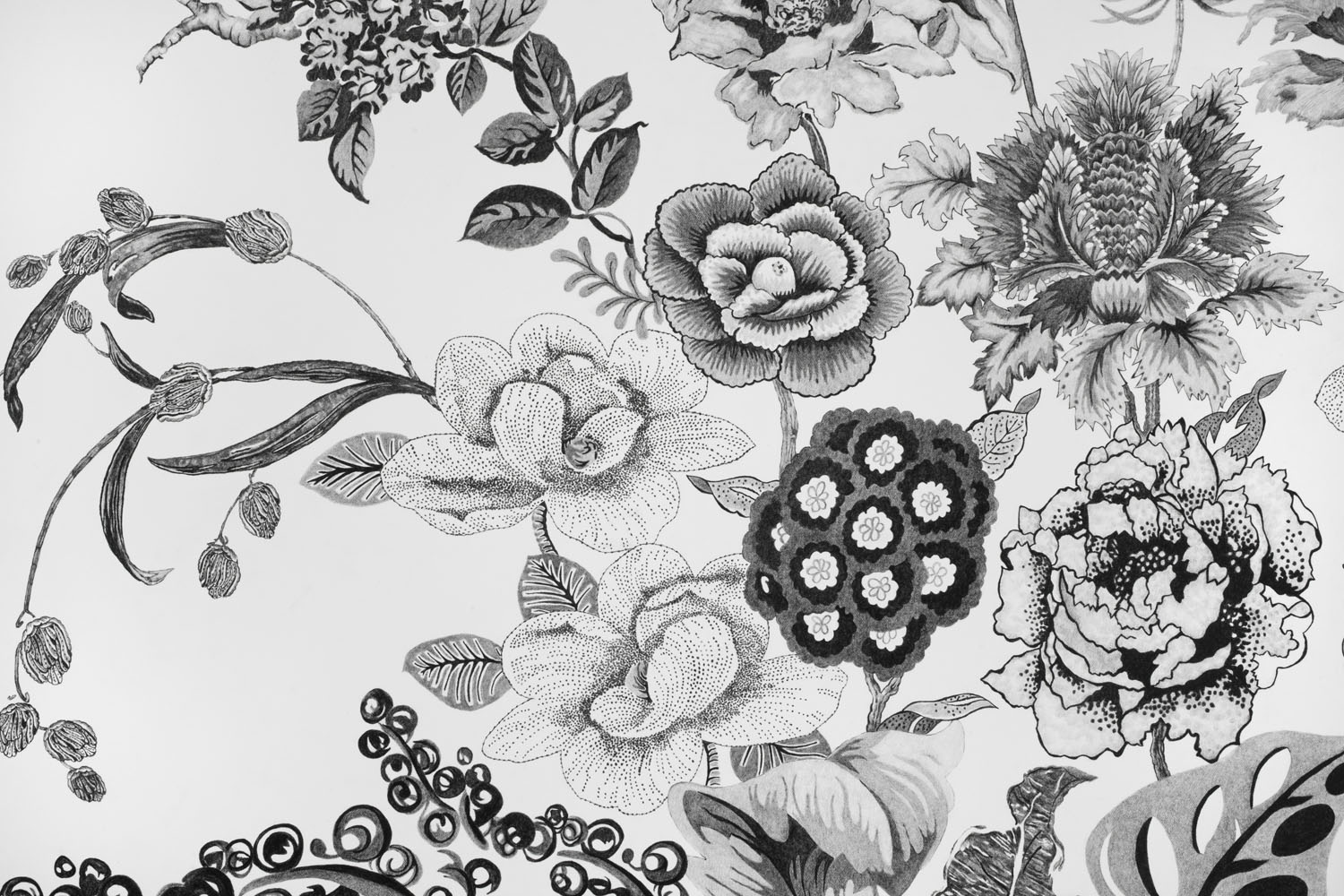 Collect …Order…Amend brings together a selection of drawings from two ongoing series, Amend and Book of Hours. Precisely rendered botanical images are woven together to build a wreath or a bouquet. Both are forms associated with offering, celebration and mourning. Disparate graphic styles have been collected from a wide range of second-hand textiles, found by chance in thrift stores and flea markets. Motifs are developed through a number of alterations in scale and translations from colour into black and white, before being redrawn with methodical, focused attention. These highly artificial representations of nature inhabit an ambiguous space between the organic and the fabricated.


"Book of Hours is an ongoing series of graphite drawings begun in 2003. Initially the images incorporated three diverse botanical patterns forming a background diptych overlaid with a central wreath. The patterns, taken from found, vintage textiles, were then translated into black and white imagery.

"Starting with the fourth Book of Hours, the background diptych has disappeared and the central wreath now fills the entire drawing space. Each element in the wreath is taken from a different found textile, emphasizing the diversity and artificiality of the botanical references.

"The process in making the drawing involves slow, repetitive, very focused labour. The title of the work indicates both the practical aspect of the manner of its making as well as a larger reference to attention as a kind of devotion.

Amend – to revise, to repair, to correct.

"The drawings of bouquets of flowers in the Amend series are constructions of botanical patterns taken from a variety of vintage textiles. The highly coloured, baroquely exuberant imagery, designed for domestic embellishment, has been shifted into shades of black and white. Within the found forms, I make further shifts in placement and scale. My interest in these highly artificial representations of nature is as reflections of complex impulses of manipulation and idealization."

Jane Buyers
January 2014


The Book of Hours drawings are part of the 30-year survey exhibition of Buyers' work Gather…Arrange…Maintain curated and circulated by the Kitchener-Waterloo Art Gallery, 2013-2015. The forthcoming catalogue includes an essay by Nancy Campbell and an interview with John Armstrong.

In Collect …Order…Amend the Amend drawings, from 2011 and 2013, are being exhibited for the first time.



Jane Buyers was born in Toronto in 1948. She has an honours B.A. in Visual Art from York University (1973) and a Master of Education in History and Philosophy from the University of Toronto (1990). She taught art at a number of institutions in Toronto, was a Fine Art instructor at Fanshawe College, London, for seven years and Professor in the Fine Arts department at the University of Waterloo from 1988 to 2010.

Moving between a variety of media and processes in drawing, sculpture and printmaking, Buyers has worked with wood, steel, plaster, paper, bronze, audio, found objects and porcelain. Trained in the era of Minimalism and Conceptualism, Buyers remains attracted to the physicality of material and to process as agency. Much of her work foregrounds labour in which repetitive, focused effort gradually creates a surface or builds a form.

Buyers' work evokes human presence through a poetic use of surrogate objects and forms. Her early work is rich with references to domestic proxies such as garments and architecture, while tools and books have reappeared in a number of series over time. Recent drawings employ botanical imagery collected from domestic sources, such as textiles and ceramics to explore the territory between the utilitarian and the decorative, the natural and the artificial, the organic and the fabricated.

Buyers has had over forty solo exhibitions and participated in more than one hundred group exhibitions. Solo exhibitions in pubic galleries include the Owens Art Gallery, Sackville, N.B. (1975); the Art Gallery of Hamilton (1984); the Thunder Bay National Exhibition Centre (1986); Tom Thomson Memorial Gallery, Owen Sound (1991); the Canadian Cultural Centre, Rome (1992); the Kitchener-Waterloo Art Gallery (1996); Robert McLaughlin Gallery, Oshawa (2005); Koffler Gallery Toronto, (2006) amongst others. Group exhibitions include Monumenta at YYZ, Toronto (1982); O KromaZone at Das Institut Unzeit, Berlin (1982); ChromaLiving, with the ChromaZone Collective in Toronto (1983); Graphic Feminism at A Space, Toronto (1986); Living Impressions, Art Gallery of Hamilton (1989); and Second Skin: Looking at the Garden Again, Macdonald Stewart Art Centre, Guelph (1996); The Single Tree, Museum London (2000); Great Lakes, Harbourfront Centre, Toronto (2001); Into the Woods, Canadian Clay and Glass Gallery, Waterloo (2006); Pictured: Image and Object in Canadian Sculpture, Art Gallery of Nova Scotia (2007-8) as well as many others.

Buyers was elected to the Royal Canadian Academy of Arts in 2002. She has been awarded a number of Canada Council and Ontario Arts Council grants. Her work is in many private, corporate and public collections including Art Gallery of Nova Scotia; MacLaren Art Centre, Barrie; Canada Council Art Bank; National Capital Commission, Governor-General's Residence, Ottawa; Hart House, University of Toronto; Kitchener-Waterloo Art Gallery; Macdonald Stewart Art Centre, Guelph; McIntosh Gallery, University of Western Ontario; McMaster Museum of Art, Hamilton; Owens Art Gallery, Mount Allison University; Robert McLaughlin Gallery, Oshawa; University of New Brunswick Art Centre; University of Waterloo Art Gallery and the Woodstock Art Gallery.

Buyers has been awarded four public sculpture commissions: Golden Queen Hybrid, Rim Park, Waterloo, Between the Acts, Theatre and Company, Kitchener, John Labatt Barley Field, Waterloo and Agricultura, Donald Forster Sculpture Park, Macdonald Stewart Art Centre, Guelph.