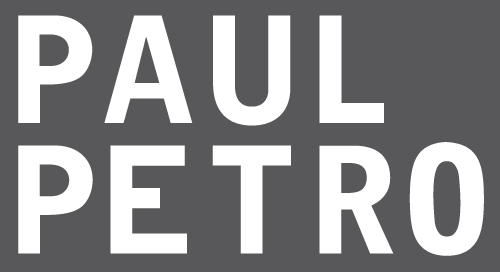 And the green streets though parallel run far from each other
Julie Beugin
new paintings
July 11 - August 9, 2014
And the green streets though parallel run far from each other

"While this exhibition continues themes in my past work of mergers between landscape and architecture, in this new work I dissolve details of each into ephemeral fragments, building ambiguous and suggestive spaces. Seen together, these small paintings act as interconnected, puzzling glimpses. Loosely painted instances of windows and staircases leading to nowhere refer to transitory streetscapes, coming in or out of focus. Rendered architectural forms structure space as well as block entry, leaving one without a destination, pushed up against the surface, exploring gestures, thinking with shapes. Engaging 20th century painting with a sense of casualness, I bring together the simultaneously flat and spatial places and saturated colour of post-Impressionism with Modernist gestures of mark-making and collage, using the canvas as a dimensional and changeable space of invention, impossible and just out of reach."

—Julie Beugin

(Title from John Ashbery's poem Rain in The Tennis Court Oath, 1962)



Julie Beugin is a Canadian painter currently living and working in Berlin. Her large-scale abstract paintings investigate a cinematic sense of time by interweaving depictions of uninhabited spaces, furniture and objects as suggestions of spatial depth, movement and the passing of time. Her current paintings consider detours and frustrations of visual narrative by overlapping spaces and oscillating between flat marks or textures and readable space.

Beugin completed her BFA at Emily Carr University (2004) and her MFA at Concordia Univerisy (2008). Beugin was shortlisted for the RBC painting competition in 2009 and is the recipient of grants from the BC Arts Council and the Canada Council for the Arts. Beugin's MFA thesis exhibition was held at Optica centre d'art contemporain in Montréal. This is her third solo exhibition at Paul Petro Contemporary Art.