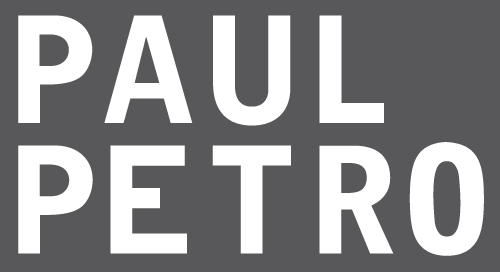 A Newfoundland Treasury of Terms for Ice and Snow
May 1 - May 30, 2015
In a series of photographs and two videos, seasonal phenomena are observed and recorded by means of over 80 named varieties of ice, snow, and winter weather in the Newfoundland dialect. These terms are precise, practical, evocative, sonic, and lyrical. Knowing them helps us actually see different phenomena, instead of winter being just a cold, white blur.

Some examples are: ballicattered (covered with a layer of ice from the action of spray or waves), brickle ice (easily broken, brittle ice), clinkerbells (icicles), devil's blanket (a snowfall that hinders your usual work), Mother Carey is plucking her chickens (snow falling in large fluffy clumps), sish (fine, granulated ice floating on the surface of the sea), and way ice (loose ice that is easy to navigate).

One of the video works is a 26-minute-long documentary video-poem based on the Blast Hole Pond River that flows through the patch of boreal forest where the artist lives in Portugal Cove, Newfoundland; the other video is a real-time, single take of sea ice in Conception Bay shot from the Bell Island ferry in March 2014 when it was so cold that the bay itself froze for the first time in decades. It's not uncommon for Arctic ice or drift-ice (floating masses or fragments of ice driven by wind and current) to float into the bay, but this was local ice, or bay ice.

The word "treasury" usually describes a collection of highly valued poems; it is used in the exhibition's title to describe a collection of highly valued poetic terms. There is a wide local vocabulary to distinguish specific phenomena in the continuous modulations of winter weather. Several of the terms are from 17th-century English, brought to Newfoundland with the settlers; others arose from particular occupational activities in this climate. This dialect is important to me because some of these words would have been in the mouths of my Newfoundland ancestors. But this vocabulary is now a fragile intangible artifact. The loss of local linguistic complexity is a result of major changes in Newfoundland & Labrador, particularly the decline of the fishery as an occupation. And these terms are fragile for another reason—climate change.

With special thanks to the Newfoundland & Labrador Arts Council and The Canada Council for the Arts.



Marlene Creates is an environmental artist and poet who lives and works in a 6-acre patch of boreal forest in Newfoundland. Underlying all her work is an interest in place — not as a geographical location, but as a process that involves memory, multiple narratives, ecology, language, and both specialized and vernacular knowledge. Her work has been presented in over 300 exhibitions, both nationally and internationally, and is in numerous public collections, including the National Gallery of Canada. Recent awards include the 2013 BMW Exhibition Prize at the Scotiabank CONTACT Photography Festival for her solo exhibition at Paul Petro Contemporary Art, and the Grand Jury Award at the 2014 Yosemite International Film Festival, which she received for a documentary video-poem that is included in her solo exhibition at Paul Petro Contemporary Art for CONTACT 2015.