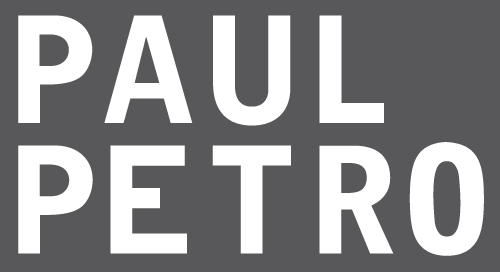 Ditches, Dandies and Lions
new ceramic sculpture and work on paper
June 5 - July 11, 2015
Through large-scale drawing, ceramics and installation, Zachari Logan evolves a visual language that explores the intersections between masculinity, identity, memory and place. In previous work related to his current practice, Logan investigated his own body as a site of exploration. In recent work, Logan's body remains a catalyst, but no longer the sole focus. Employing a strategy of visual quotation, mined from place and experience, Logan "re-wilds" his body as an embodiment of nature. This narrative shift engages both empirical explorations of landscape and overlapping art-historic motifs and in Ditches, Dandies and Lions, considers the site of ditches as a place where nature meets order and social margins flourish.

"Traditionally, the ditch is a harbinger of 'weeds' and wildflowers growing of its own accord, unsanctioned by the human hand, and fiercely unconcerned; a real slice of 'wilderness' lining the space constructed for people to get here and there. Melding this kind of space with a cultivated space like a garden makes them magical, as well as seething, and of course the reality of a ditch is juxtaposed by the genesis of a garden, of its meaning or human purpose. The ditch flowers themselves also signify a time before roads, before industrial farming, before being shoved to the side by human intervention. However, a plant such as dandelion, one that appears in all ditches isn't a native plant, rather a British addition to the North America, so there are vast histories within the ditch. In the ditches, the sense of the psychic is employed by the very act of crisscrossing idiosyncratic histories; personal, biological, art-historical accounts that in turn conjure interiority." -- Zachari Logan, in conversation with Rhiannon Vogl, Blackflash Magazine / vol. 31.3 / interview


Zachari Logan (born 1980, Saskatoon,SK, grad. MFA University of Saskatchewan 2008) is a Canadian artist working primarily in drawing, ceramics and installation. His work has been exhibited in group and solo exhibitions throughout North America and Europe, including Eunuch Tapestry 5, Leslie-Lohman Museum, NY (2015), Sisi Boy, Schleifmühlgasse 12-14, Vienna (2014), Folds, Angus-Hughes Gallery, London Uk (2014), Hanging Garden, cur. Rhiannon Vogl, Line Gallery, North Bay, ON (2014), Fugitive Garden, cur. Wayne Baerwaldt, Illingworth-Kerr Gallery, Calgary AB (2013), Metamorphosis / Passages, Daniel Cooney Fine Art, NY (2013), Androphilia Art Project: Vignette, NAFF-Athina Collective, elCultur Art Space, Athens (2011) and Beautiful Losers Project, Headquarters Studio, NY (2011). Group exhibitions include Faceless, cur. Bogomir Doringer, De Markten, Brussels (2015), Mediamadik Fabriek, Amsterdam (2014) and Freiraum quartier21 International, Vienna (2013), The Name of Things, Mendel Art Gallery, Saskatoon SK (2012), Melancholia, cur. Raul Zamudio, Pristine Galerie, Monterrey, Mexico (2012) andWhen I Grow Up, collaboration with Sophie Calle, Galerie Jean Roch Dard, Paris (2009). Logan has attended residencies in Paris in conjunction with Galerie Jean Roch Dard, in rural Tennessee at Sassafras ARC/Liberty, in Calgary through ACAD's Visiting Artist Program, in Vienna through both the Museum Quartier's quartier21: Artist in Residence Program and the project space Schliefmuhlgasse 12-14, in London at the Angus-Hughes Gallery and most recently in Brooklyn at the International Studio and Curatorial Program. Logan's work can be found in public and private collections worldwide. Ditches, Dandies and Lions is Logan's first exhibition at Paul Petro Contemporary Art.