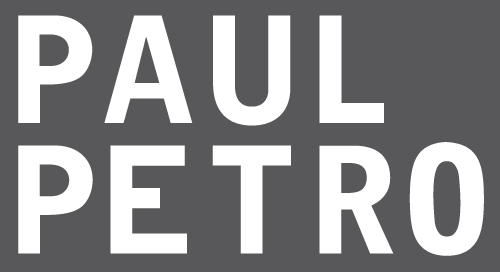 Rumble
September 9 - October 8, 2016
The photographic series Rumble is a document of civilian deconstruction, wreckage artefacts, scarred and stirred urban landscapes. The work follows Collyer's recent solo exhibition at YYZ Artists' Outlet, how do you surrender to a drone?; an installation of interrelated artworks that included painted metal sculptures, experimental photo–based forms and large photographic murals adhered directly to the gallery walls.

In Rumble, Collyer draws parallels between isolated surface details found in local demolition zones to the static aftermath of warfare and aerial bombardment depicted in satellite and drone photography. He associates the qualities of his captured images to those observed in the media, intending for his photography to act as a proxy in a study of ballistic targeting and depopulated territory. These are landscapes which, possibly only moments prior, experienced the piercing of their condition or some related violation. A connection to a referenced circumstance is drawn through an aesthetic condition shared between surfaces.

This body of work involves the creation of images following an analysis of others. Such aerial images and all of their associated content and assumed consequence have jumped onto the artists' nervous system and reverberated with a concerned and resolute effect. Through their formal and compositional properties Rumble's marked, crumbled and fractured scenes represent a characteristically contemporary experience; isolating principle qualities of an image, landscape and of materials to steer art towards a discussion of complex and charged politics.

The photographic series can be understood as a non-site in the sense of Robert Smithson's Sites and Non-sites. The site, against which the non-site claims definition, is positioned elsewhere and is the specific 'points of collection'. Smithson proposed through his work that "The artist who is physically engulfed tries to give evidence of this experience through a limited revision of the original unbounded state."1 Such an approach to the site (first in this context the referenced media imagery, and second the urban Toronto demolition-scapes) comes out of a comprehension of the abstract nature of recalling the experience. Not the experience of a physical place, but rather the consumption of a wash of images. A small fraction of what was limitlessly scattered at the site is now collected, processed, and repurposed as fragments at the non-site.

-- Miles Collyer

1 Smithson (1996) as cited in Nick Kaye, "Mapping Site: Robert Smithson," in Site-Specific Art Performance, Place and Documentation (London; New York: Routledge, 2000).


MILES COLLYER (b. Toronto, 1983) is a visual artist who works with images and sculpture to challenge the traditional boundaries of photographic practice and aesthetics. His work commonly examines socio-political matters and references visual sources located in the media. Most recently he explores specific materials, forms and surfaces and their potential to resonate the condition of contemporary conflict in the absence of an explicit narrative or subject.

Collyer's work has been published and exhibited across Canada. Selected group exhibitions include the Art Gallery of Western Australia (Perth); Australian Centre for Photography (Sydney); Open Space (Victoria, BC); and The Power Plant (Toronto, ON). His photographic mural was included in the exhibition Showroom at the University of Toronto Art Museum (2016). Collyer currently serves on the Board of Directors of Mercer Union, a centre for contemporary art, and is the Career Development Coordinator at OCAD University's Centre for Emerging Artists & Designers.