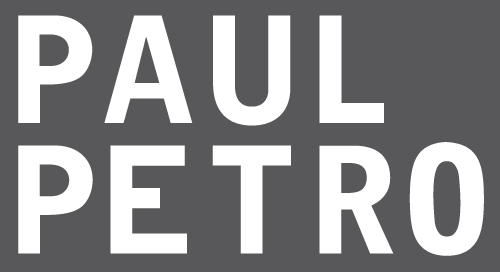 Crossing Natures
Tom Thomson Art Gallery, 840 First Ave West, Owen Sound, ON
January 17 - March 27, 2016
CROSSING NATURES

Janet Morton

Christiane Pflug

Melanie Rocan

Joyce Wieland

curated by Paul Petro

January 17 - March 17, 2016

Reception Sunday January 17, 2-5pm

Tom Thomson Art Gallery, Owen Sound, ON


Paul Petro is pleased to be invited by the Tom Thomson Art Gallery to remount the group exhibition Crossing Natures, first shown at Paul Petro Contemporary Art in October 2011.

Here is an introductory text to the exhibition:

Artists and their attractions to the natural world are fabled in Canadian art history. The work of artists such as Emily Carr (1871 - 1945) and Tom Thomson (1877 - 1917), and their personal stories, are deeply embedded in our culture. The solidarity with nature that we find in their work echoes across time and through Crossing Natures as we explore the cultivated and the untamed worlds that we step out of and into every day, where not every house is a home and not every wilderness is pristine. It is where these worlds meet that we find the source of inspiration for this exhibition.

Crossing Natures explores the influences and affinities that bring together Joyce Wieland (1931 - 1998), Christiane Pflug (1936 - 1972), Janet Morton (b. 1963) and Melanie Rocan (b. 1980), three generations of artists whose work defines a particular lineage in contemporary Canadian art, one that speaks to their individual temperaments as well as to the subjects that they share. Their work is characterized by their relationships to the natural world and to the domesticated spaces within it. Their paintings, drawings, sculpture and photographs can be further understood as representing personally charged psychological spaces of longing and hope that speak to our collective sense of selves. Like windows and doors, they are thresholds to experience.

It's how we move through this world that helps to define us. Our sometimes burdensome accumulation of material things is there to help us understand who we are becoming, or imagining ourselves to be, and where we've come from. We choose what aspects of the material world to bring along with us and what to leave behind. And when we trade that world for the world of nature, to find solace if not answers, the extent to which this act frees us is another measure of our selves. How harmonious, how tenuous, how porous is this divide, if we choose to think of it that way, between ourselves and nature?

Wieland's Entrance to Nature (1988) was the starting point for the journey that led to Crossing Natures. Birds are flying through a voluptuous and abstracted reclining female form floating above a canoe on open water. Let's begin there. - Paul Petro



Special thanks to the artists and lenders to the exhibition:

Pamela Wachna and The City of Toronto Art Collection, Barbara Fischer and the Hart House Permanent Collection, Linda Jansma and the Robert McLaughlin Gallery, George Hartman and Arlene Goldman, Su Rynard and Mark Bell, Nadine and Steve Schwartz.


Special thanks to Virginia Eichhorn, director of the Tom Thomson Art Gallery, and Robert Alton.


Special thanks to Alice Munro, Michael Ondaatje, Ursula Pflug and Nell Tenhaaf for the quotations from their writings.


Additional special thanks to Ursula Pflug (again), Nell Tenhaaf (again), Su Rynard (again), Mary Dickie, Simon Farrington and Clint Griffin.



We will be keeping a Facebook event open throughout the duration of the exhibition in order to provide visual updates and to announce a forthcoming artist talk. Please join the event to keep in touch.