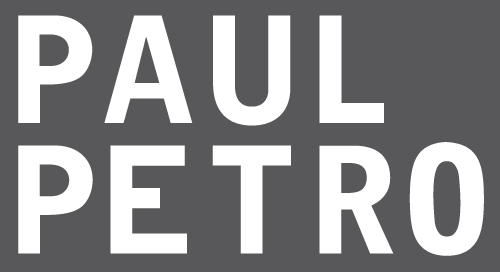 Untitled 2011
Stanley Boxer, Jack Bush, Friedel Dzubas, Harold Feist, Marcelle Ferron, Paul Fournier, Jay Isaac, Rita Letendre, Ray Mead, Kim Neudorf, Jules Olitski, Sandy Plotnikoff, Larry Poons
paintings and works on paper
January 6 - February 11, 2017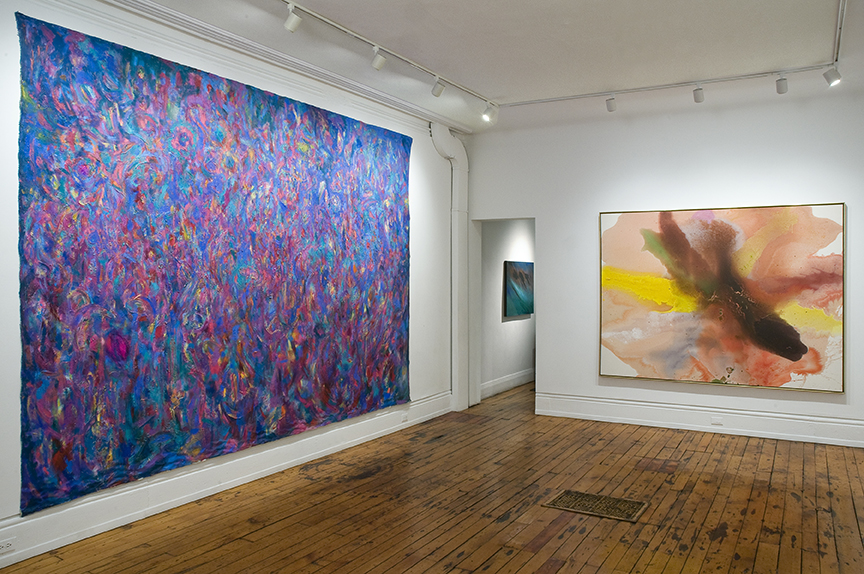 Untitled 2011 is a collection of work spanning more than six decades, 1955-2016. The title is taken from Jay Isaac's painting untitled (2011), a large-scale work being exhibited in Toronto for the first time.

The exibition includes works by established Canadian and American artists alongside emerging artist Kim Neudorf and mid-career artists Jay Isaac and Sandy Plotnikoff. The other artists are Stanley Boxer, Jack Bush, Friedel Dzubas, Harold Feist, Marcelle Ferron, Paul Fournier, Rita Letendre, Ray Mead, Jules Olitski and Larry Poons.

Bringing these works together highlights a variety of value-based systems while collapsing hierarchies around chronology.


Artist Biographies

STANLEY BOXER (1926 - 2000), was an American artist best known for thickly painted abstract works of art. He was also an accomplished sculptor and printmaker. Boxer was born in New York City, and began his formal education after World War II, when he left the Navy and studied at the Art Students League of New York. He drew, painted, made prints, and sculpted. His work was recognized by art critic Clement Greenberg, who categorized him as a color field painter, a designation which Boxer rejected. Art critic Grace Glueck wrote "Never part of a movement or trend, though obviously steeped in the language of Modernism, the abstract painter Stanley Boxer was a superb manipulator of surfaces, intensely bonding texture and colour." (NYTimes, 2004). His work is included in the permanent collections of many museums, including MOMA, The Guggenheim Museum, the Whitney and others. He is a recipient of the Guggenheim and the NEA Awards and was a member of the National Academy of Design.

JACK BUSH (1909 - 1977) was born in Toronto in 1909 in the Beach area, to a father, Charles Bush, who was A commercial artist and art firm manager. He was raised in Montreal and, after completing high school, apprenticed for his father at the Rapid Grip office in Montreal. After two years, Bush moved to Toronto in 1928 to begin work at the Toronto office of Rapid Grip. While continuing art studies at the Ontario College of Art, he soon won awards and became a leader in this field of commercial art and design, which he continued for 41 years. From 1953-1960, Bush was a member of Painters Eleven, the first abstract artists group in Toronto. Through the 1960s, Bush increasingly focused his attention on abstract art and secured top dealers in New York City and London, which developed an international audience for his work in the manner of Color Field art championed by his friend and art critic, Clement Greenberg. In 1964 Bush was included in the seminal exhibition Post Painterly Abstraction, organized by the LA County Museum; in 1967 his work was celebrated at the Sao Paulo Biennial; in 1972, the Museum of Fine Arts, Boston, opened their new contemporary wing with a solo show of Bush's paintings from the past 10 years; and, in 1976, the AGO organized a nationally touring retrospective exhibition. The artist died in Toronto in January 1977, during the tour of his retrospective. Most recently, the National Gallery of Canada mounted the largest Jack Bush exhibition to date, which celebrated the entire 50 years of his career. His work is included in major collections around the world, including the Tate, the Israel Museum, the Metropolitan Museum of Art, the Hirshhorn Museum, the Museum of Fine Arts, Boston, and major museums across Canada, including the National Gallery of Canada and the Art Gallery of Ontario.

FRIEDEL DZUBAS (1915 - 1994) was born in Berlin and studied art in his native land before fleeing Nazi Germany in 1939 and settling in New York City, where he died in 1994. In Manhattan during the early 1950s, he shared a studio with fellow abstract painter Helen Frankenthaler. He began exhibiting his Abstract expressionist paintings at this time. His work was included in the Ninth Street Show in New York City in 1951, and in group exhibitions at the Leo Castelli gallery, the Stable Gallery, and the Tibor de Nagy Gallery among others. After the Ninth Street Show annual invitational exhibitions were held at the Stable Gallery throughout the 1950s. The poster of the second New York Painting and Sculpture Annual at The Stable Gallery in 1953, included an introduction by Clement Greenberg. In the 1960s he became associated with Color Field painting and Lyrical Abstraction. He was included in Post-Painterly Abstraction, a 1964 exhibition curated by Clement Greenberg. Dzubas was a friend of Clement Greenberg who in turn introduced him to Jackson Pollock and other artists. During the last three decades of his career, Dzubas had more than sixty solo exhibitions around the world. He was represented by the André Emmerich gallery and Knoedler Contemporary Arts in New York for more than thirty years. In 1976 he settled in Massachusetts, but also painted and lived in New York City, where his paintings were regularly exhibited. Public collections include the Whitney Museum of American Art, New York, the Guggenheim Museum, New York, San Francisco Museum of Modern Art, the Smithsonian American Art Museum, Washington, the Albright-Knox Art Gallery, Buffalo, New York, the Boston Museum of Fine Arts, Massachusetts and the Metropolitan Museum of Art, New York.

HAROLD FEIST (b. 1945, San Angelo, Texas) received a B.F.A. (Honours) from the University of Illinois in 1967 and an M.F.A. (Hoffberger Fellow) in 1969. He immigrated to Canada in 1968 to teach at the Alberta College of Art and has taught studio courses and art history at several art colleges and universities in the U.S. and across Canada. In 1980​ was selected by​ Clement Greenberg and Kenworth Moffett, Curator of Contemporary Art​, Museum of Fine Arts, Boston​ ​for inclusion in The New Generation: A Curator's Choice, Andre Emmerich Gallery, New York. In 2001 was included in the exhibition, Clement Greenberg: A Critic's Collection, Portland Art Museum, Portland, Oregon.His work is represented in several public and private collections internationally with the Art Gallery of Ontario, National Gallery, Ottawa, the Museum of Fine Arts, Boston and the Portland Museum of Art among others.

MARCELLE FERRON (1924 - 2001) was born in Louiseville, Québec and died in Montréal in 2001. After she was expelled from the École des beaux-arts in Québec City, where she had studied with Jean-Paul Lemieux, she settled in Montréal and became friendly with the artists in the Automatiste movement who were moving their painting in an abstract direction. A signer of the 1948 Refus global manifesto, along with Paul-Émile Borduas, Jean Paul Riopelle, Françoise Sullivan, Pierre Gauvreau, Fernand Leduc, Marcel Barbeau, and others, Marcelle Ferron established herself as one of Québec's most important artists in the modern era.Her first solo show was held in 1949 at the Librairie Tranquille on Sainte-Catherine Street in Montréal, one of the very few exhibition spaces at that time presenting avant-garde art. In 1953, she moved to Paris, making a home there for herself and her three daughters. During her 13-year-long stay in the French capital, she took part in many exhibitions, which gained a wider audience for her work. Despite the fact that she was living abroad, in 1957 the Canada Council awarded her a major grant. Later, in 1961, she won the São Paulo Biennale's silver medal. However, her left-wing political convictions caused her a number of problems, chief among them her 1966 expulsion from France that resulted from her association with an anti-Franco activist. Returning to Québec, she taught at Université Laval and created the stained glass work for the Champ-de-Mars Métro station that is considered one of her masterpieces. She was made a member of the Royal Canadian Academy of Arts in 1972 and was awarded the Paul-Émile-Borduas Prize, the Québec government's highest honour for achievement in the visual arts, in 1983. Exhibitions include the Montreal Museum of Fine Arts' 64th Annual Spring Exhibition (1947), Rebelles, on Mansfield Street in Montréal (1950), the Third Biennial Exhibition of Canadian Art at the National Gallery of Canada in Ottawa (1959), Artistes de Montréal at the Musée d'art contemporain de Montréal (1965), Borduas et les automatistes at the Galeries nationales du Grand Palais in Paris (1971) and The Crisis of Abstraction at the National Gallery of Canada in Ottawa (1992). The Musée d'art contemporain de Montréal presented two retrospectives of her work: Marcelle Ferron de 1945 à 1970 in 1970, and Marcelle Ferron, une rétrospective 1945-1997 in 2000. More recently, Marcelle Ferron's works have been on view in the exhibition The Automatiste Revolution: Montreal 1941–1960, organized by the Varley Art Gallery, Markham, Ontario where it was presented in 2009 before travelling to the Albright-Knox Art Gallery in 2010.

PAUL FOURNIER (b. 1939, Simcoe, Ontario) studied a variety of art techniques at the Central Secondary School in Hamilton under local watercolourist Jean Wishart, then went on to study printmaking at McMaster University (1967), where he was invited as the guest of Professor George Wallace. In 1969-70, he was artist in residence at Waterloo Lutheran University. Since 1961, Fournier has exhibited extensively in both solo and group exhibitions in Canada, the US and Europe.His works hang in the Art Gallery of Ontario, the National Gallery of Canada, Ottawa, the Art Gallery of Hamilton and the Hirshhorn Museum and Sculpture Garden, Washington, D.C., as well as in many university and private collections across Canada and the US.In 1996, Fournier was awarded an Honorary Doctor of Laws from Sir Wilfred Laurier University in Waterloo, Ontario.

JAY ISAAC (b. 1975, Saint John NB) is a Toronto-based visual artist. He has shown extensively in Canada and internationally, including exhibitions at the Power Plant, Toronto; White Columns, NYC; Contemporary Art Gallery, Vancouver; Cooper Cole, Toronto; Museum of Modern Art, Bologna; Night Gallery, Los Angeles; Monte Clark Gallery, Vancouver/Toronto; Mercer Union, Toronto; The Museum of Contemporary Canadian Art, Toronto; Art Gallery of Ontario, Toronto; CUE Art Foundation, NYC; Beaverbrook Art Gallery, Fredericton; Weatherspoon Art Museum, Greensboro, North Carolina and Galerie Kunstbuero,Vienna. He has had reviews published in Canadian Art, Border Crossings, Tema Celeste, Art Slant, and C magazine. Isaac has received numerous awards, including a Canada Council Project Grant in 2014 and an Ontario Arts Council grant in 2015. Collections include Beaverbrook Art Gallery, Fredericton, NB, Winnipeg Art Gallery, Winnipeg, MB, Agnes Etherington Art Center, Kingston, ON, Glenbow Museum, Calgary, AB, Art Gallery of Guelph, Guelph,ON, Osler, Hoskin & Harcourt, Toronto, ON, Robert McLaughlin Gallery, Oshawa, ON and the Tom Thomson Memorial Gallery, Owen Sound, ON


RITA LETENDRE (b. 1928, Drummondville, Quebec) was born to a Québécois father and Abenaki mother. With a career spanning over six decades, Letendre is known for her dynamism and determination, as well as a unique personal artistic style and vision. In 1948 she began attending the École des beaux-arts in Montreal, but she rejected the emphasis they placed on traditional figurative representation and left the school only a year and a half later to become part of Montreal's avant-garde art scene. It was here she was introduced to Surrealist, Automatiste and Plasticien art. Drawing inspiration from Borduas's emphasis on the creation of new visual vocabularies, she began painting small, abstract works that showcased loose patterns of geometric shapes. Her participation in the 1954 Automatiste group show, La matière chante, made her known to the art world. In 1962 she left Montreal and traveled to Paris, Rome and Israel with side trips to Spain, Belgium and Germany, aided by a Canada Council grant before settling in Toronto in 1970. During this period, Letendre abandoned her looser, more spontaneous and textural Automatiste style of painting for the dynamic hard-edged techniques of the Plasticiens movement. The works of Rita Letendre can be found in many public and private collections including the Art Gallery of Ontario, the National Gallery of Canada, Musée d'Art Contemporain Montreal, the Montreal Museum of Fine Arts, Musée du Quebec and the Vancouver Art Gallery. In 2010 Letendre was awarded the Governor General's Award in Visual Arts.

RAY MEAD (1921 - 1998) Ray Mead is a Canadian abstract expressionist painter and a founding member of the artists collective Painters Eleven. Born in Watford, UK, Mead moved to Hamilton, Ontario in 1946. Over the next decade Mead was included in fifteen Painters Eleven Exhibitions including a New York show at the Riverside Museum in 1956. The Painters Eleven formally disbanded in 1960. Mead's work was included in shows at the National Gallery of Canada in 1956, 1972 and 1992. In addition from the 1950s until his death in 1998 Mead showed in many solo, two person and group exhibitions in Ontario and Quebec. A posthumous retrospective of his work was held at Howard Scott Gallery in New York City in 1998. Mead's work is included in numerous collections including the National Gallery of Canada and the Art Gallery of Ontario.

KIM NEUDORF (b. 1977, Saskatoon) is an artist and writer based in London (ON). She received her BFA from Alberta College of Art and Design in 2005 and her MFA from Western University in 2012. In the winter of 2005, she attended the Optic Nerve Thematic Residency at the Banff Centre for the Arts and in 2011 she was named one of 15 semi-finalists in the 13th RBC Canadian Painting Competition representing central Canada. Her writing and paintings have appeared most recently at Franz Kaka, Toronto; Forest City Gallery, London; Modern Fuel Artist-Run Centre, Kingston; DNA Artspace, London; Evans Contemporary Gallery, Peterborough; and Susan Hobbs Gallery, Toronto. In the Fall of 2014 she curated balloon / portal / starres / fiends at DNA Artspace in London, an exhibition of works responding to a short story by Donald Barthelme.

JULES OLITSKI (1922 - 2007) Olitski was born in Snovsk, Russia, in 1922. He was a painter and sculptor, a Fellow of the American Academy of Arts and Sciences, a National Academician, a member of The American Academy of Arts and Letters, and held Honorary Doctorate Of Arts degrees from Hartford Arts School, Keene State College and Southern New Hampshire University. His work is represented in many major permanent and public collections, including The Art Gallery of Ontario; The Boston Museum of Fine Arts, Boston, MA; The Chicago Art Institute, Chicago IL; The Hirshhorn Museum and Sculpture Garden, Washington D.C.; The Cleavland Museum of Art, Cleavland, OH; The Frances Lehman Loeb Art Center at Vassar College, Poughkeepsie, NY; The Israel Museum, Jeruselum; The Metropolitan Museum of Art, The Museum of Modern Art, The Solomon R. Guggenheim Museum and The Whitney Museum of American Art, New York. In 2015, his work was included in MOCA Jacksonville's WHITE and is currently on view in Bold Abstractions: Selections from the DMA Collection 1966 - 1976 at the Dallas Museum of Art.

LARRY POONS (b. 1937) Though born in Japan, Larry Poons grew up outside New York City. In 1955, he attended the New England Conservatory of Music in Boston. Two years later, he transferred to The School of The Museum of Fine Arts to study painting. He moved to Manhattan in 1958, where he met the art critic Henry Geldzahler and saw the proto-Minimalist work of Frank Stella. In 1963, he painted Orange Crush, and had his first solo exhibition. By 1965, his work had been included in an exhibition at the Museum of Modern Art, New York. In the early 1970s, Poons began experimenting with various techniques including the pouring and throwing of paint. In 1981, the Museum of Fine Arts in Boston mounted a major exhibition of his paintings from the 1970s. Poons currently lives and works in New York.