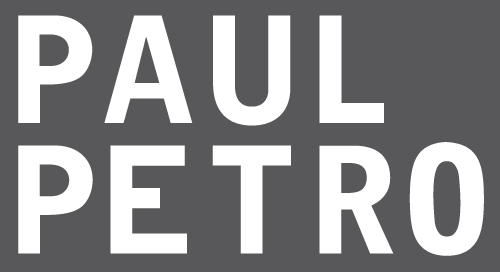 Flower Painting
photography and video
February 17 - March 25, 2017
Flower Painting

In 2015, Nelson Henricks embarked on a project exploring the birth of modernism and its subsequent transformation during the twentieth century. The four-channel video installation A Lecture on Art was inspired by a talk Oscar Wilde delivered on the topic of aesthetics in 1882. Wilde was an avid promoter of Aestheticism, a British art movement that included artists such as James McNeill Whistler and Aubrey Beardsley. The Aesthetic Movement was the entry point of French "art for art's sake" philosophy into Anglo-Saxon discourse. Artworks were to be appreciated for their aesthetic and formal qualities, rather than their ability to provide moral instruction. Aesthetic ideals were circulated widely in popular culture; interior decorating, music, and theatre were all impacted by the movement. With its emphasis on form and the production of beauty, Aestheticism marks the moment when modernism emerges in Britain and North America.

Two flowers are associated with the Aesthetic Movement: the sunflower and the lily. They appear regularly in paintings by Aesthetic artists, or are featured as design elements in wallpaper and fabrics. For the video installation A Lecture on Art, Henricks drizzled paint onto these two flowers. The artist was immediate struck by the potency of these images. They are violent, yet also seductive and captivating and hint at how notions of aesthetics have transformed since the birth of modernism: beauty is no longer beautiful. This is the central paradox that animates the Flower Painting photo series.

One of the goals of A Lecture on Art was to chart the evolution of modernist ideals concerning beauty and aesthetics from their birth in the 1880s up to the present day. This continues to be a preoccupation in the Flower Painting works. Traditional notions of beauty are hybridized with conceptual, performance-based actions. The title Flower Painting is a play-on-words, and should be read as a verb and a noun: both painting as an activity and the object resulting from this activity. Flower paintings are what amateur or hobby painters make when they set up their easels on Sunday. Like action painting, flower painting refers to the act of painting flowers. Rather than creating floral representation, flowers are literally coated in paint. Via these twists and turns, the series invokes a wide array of references: from the traditional still-life painting, to modern artists such as Georgia O'Keefe; from Jackson Pollock's Drip Paintings, to Bruce Nauman's Flour Arrangements. The final images are coded with references to art history, while simultaneously eliciting contradictory emotional responses in the viewer. Ultimately, Flower Painting poses questions about aesthetics and the production of beauty, and how these questions have shifted from modernism's emergence up to the contemporary moment.


NELSON HENRICKS was born in Bow Island, Alberta and is a graduate of the Alberta College of Art (1986). He moved to Montréal in 1991, where he received a BFA from Concordia University (1994). Henricks recently completed a PhD at Université du Québec à Montréal (2022).

Henricks lives and works in Montréal, where he has taught art history and video production at Concordia University, McGill University, UQAM and Université de Montréal. A musician, writer, curator and artist, Henricks is best known for his videotapes and video installations, which have been exhibited worldwide. A focus on his video work was presented at the Museum of Modern Art in New York, as part of the Video Viewpoints series in 2000. His writings have been published in exhibition catalogues, magazines, and in several anthologies. Henricks was the recipient of the Bell Canada Award in Video Art in 2002 and received the Board of Govenors' Alumni Award of Excellence from the Alberta College of Art and Design in 2005.

A mid-career retrospective of Henricks' work was presented at the Leonard and Bina Ellen Gallery in Montréal in 2010. Recent exhibitions include New Works, a solo exhibition at the Musée d'art contemporain de Montréal, November 2-22 - April 10, 2023.

Henricks' work is in the collections of the National Gallery of Canada, the Museum of Modern Art (New York), the Musée des beaux arts de Montréal , the Musée national des beaux-arts du Québec, the Musée d'art contemporain de Montréal , the Leonard and Bina Ellen Gallery at Concordia University, Banque Nationale du Canada and Torys LLP, Toronto.