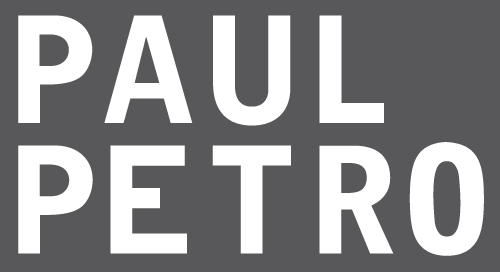 One Arm in Each Sleeve
Julie Beugin
new paintings
March 30 - April 28, 2018
Paul Petro Contemporary Art is pleased to present new paintings by Berlin-based Canadian artist Julie Beugin. The artist will also be launching a small edition artist's book of her photo-collages.

On Thursday March 29th at 7pm there is an artist talk at OCAD University, room 230, 100 McCaul St.


Here is a text by the artist:


One Arm in Each Sleeve

There are two sides
to any argument;
one arm
in each sleeve

These are four lines near the end of Rae Armantrout's poem Control. In the poem, the lines suggest a sense of a grounded physical presence in the midst of conflict and unknowability. With the title, One Arm in Each Sleeve, I carry this atmosphere through to my exhibition, which consists of a group of new paintings alongside a book of photographic collages. My paintings and photographic collages have a tactile feeling of everyday things fitting together, suggesting a provisional clarity in an abstracted and fragmentary world.

Presented in the intimate format of a small book, my collages are organic geometric abstractions composed from digital photographic fragments, collected mostly from the residential streets of Berlin. They are a way to sculpt the city, combining moments and interlacing shapes with a playful sense of possibility. Working quickly and without precision, I seek out accidental combinations and create a sense of the hand even in the digital. Cutting up and rearranging my immediate reality, I create unexpected combinations and overlaps of spaces outside of the order of city grids, and everyday routines of home and work. Collage for me is the potential in the combination of difference, but also a form of reduction and exclusion, and through it I preserve glimpses of unexpected beauty within the mass of experience in the city.

These collages give me the structure to begin each painting, transforming details of light and structure into fleeting improvisational gestures. I aim to create a complex space, with a feeling of light and air, and a subtle sense of motion, painted with an unrehearsed efficiency. Although my process is clear, it is essential to me that the steps are not rote; that my choices open up to a process of constant discovery through materially driven surprises. They begin the same way, yet unfold individually, so that a painting can be done in one revved up go, or can expand into a long process of addition and erasure, cutting and pasting of canvas fragments, and time spent facing the wall. The pencil lines and traces of editing and reworking allow me to anchor spontaneous gestural immediacy with the depth of previous plans, whether I follow through with them or not.

-- Julie Beugin, February 2018


Julie Beugin is a Canadian artist currently living and working in Berlin. Beugin completed her BFA at Emily Carr University (2004) and her MFA at Concordia University (2008). Her MFA thesis exhibition was held at Optica centre d'art contemporain in Montréal. Beugin was shortlisted for the RBC painting competition in 2009 and is the recipient of grants from the BC Arts Council and the Canada Council for the Arts. One Arm in Each Sleeve is Beugin's fifth solo exhibition at Paul Petro Contemporary Art.