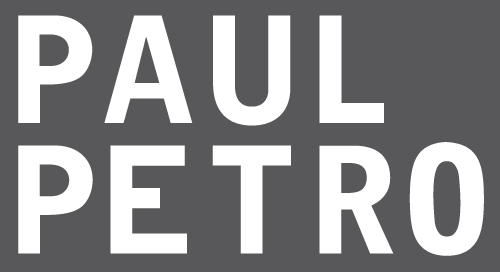 Buffalo Boy and The Shaman Exterminator
Adrian Stimson
photography
January 11 - February 16, 2019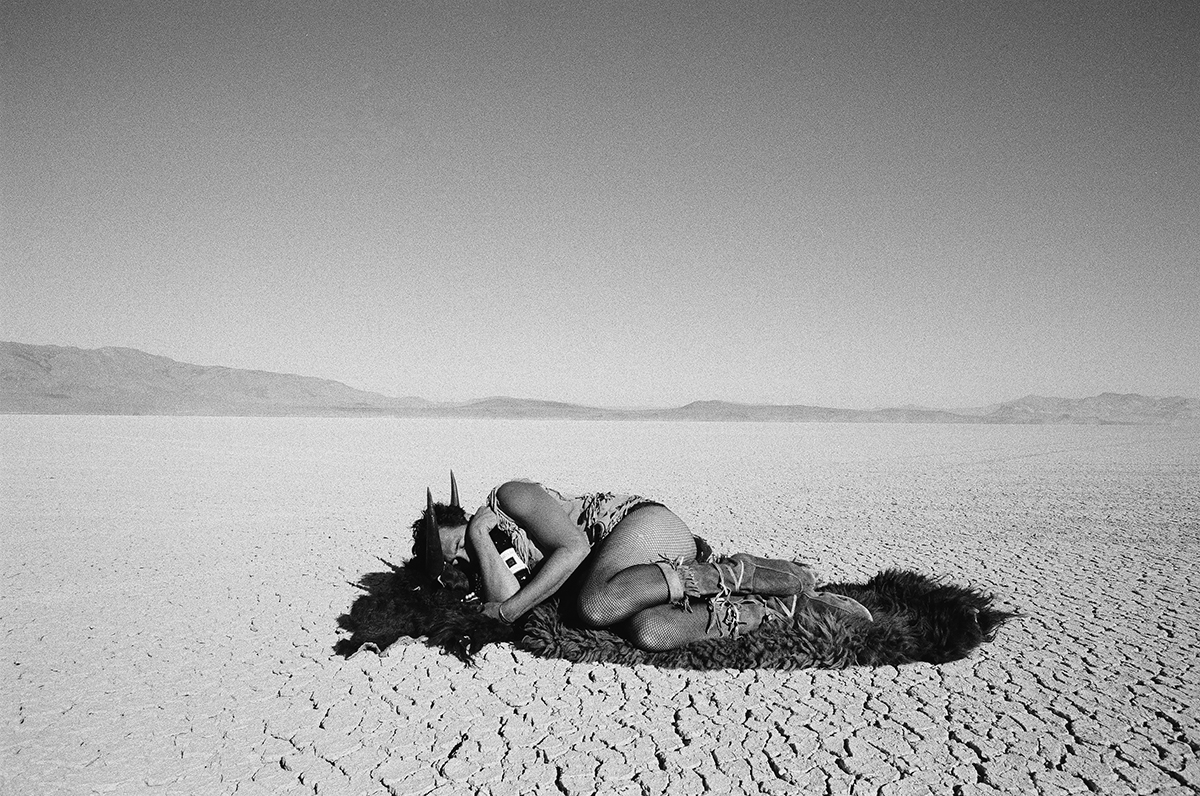 Adrian Stimson is a member of the Siksika (Blackfoot) Nation. He has a BFA with distinction from the Alberta College of Art and Design and MFA from the University of Saskatchewan. He is as an interdisciplinary artist, working in painting, performance, installation, photography and sculpture.

Stimson's performance art looks at identity construction, specifically the hybridization of the Indian, the cowboy, the shaman and Two Spirit being. Buffalo Boy and The Shaman Exterminator are two reoccurring personas. Stimson's installation work primarily examines the residential school experience; he attended three residential schools in his life. He has used the material culture from Old Sun Residential School on his Nation to create works that speak to genocide, loss and resilience. His photography includes collodion wet plate portraits, performance dioramas and war depictions.His sculpture work has been primarily collaborative; he has worked with relatives of Murdered and Missing Women to create Bison Sentinels and with the Whitecap Dakota Nation in creating Sprit of Alliance, a monument to the War of 1812, in Saskatoon.. Stimson was a participant in the Canadian Forces Artist Program in Afghanistan. He was awarded the Blackfoot Visual Arts Award in 2009, the Queen Elizabeth II Golden Jubilee Medal in 2003, the Alberta Centennial Medal in 2005 and the Hnatyshyn Foundation's REVEAL Indigenous Art Award. Stimson is a recipient of the Governor General's Award in Visual and Media Arts (2018).


Buffalo Boy at Burning Man

by Lynne Bell

Every August, Buffalo Boy returns to Burning Man, an annual festival held in the Black Rock Desert of Nevada. During this week-long festival, the inhospitable desert is transformed into a temporary city in which difference and hybridity are embraced and connections among subjugated peoples are forged. In this world of shifting genders, genres and genera, Adrian Stimson's fabulous and fictitious persona of Buffalo Boy is free to shift in and out of identities, abandoning fixed meaning in favour of play, indeterminacy and ambiguity.

On the playa at Burning Man, Buffalo Boy is all the rage. One moment, we see his identity rupturing into a brooding shaman-exterminator; wrapped in buffalo robes, he moves through the hot, heavy desert air pursued by a thick belt of dust clouds. The next, he is a campy cowboy wearing a bison G-string, buffalo corset, disco cowboy hat and black fishnets. He flicks his bullwhip as battered art cars filled with chimeras, monsters and mutants sail regally past in the heat haze.

In the Felliniesque campsite of Burning Man, the multi-gendered Buffalo Boy—neither human, beast, boy nor girl—gives us access to the trans, to the crossing of boundaries, to metamorphosis and the hybrid. "Burning Man is about cultural fusion and appropriations," Stimson says. "But at the root of it is a notion of a kinder community in which everyone can exist. It accepts difference, though it is not always easy." At the end of August, however, Buffalo Boy returns to the Plains where he was born, and here in the once-and-still-colonial world of the Canadian West, his story is an entanglement of constraints and freedoms.

In September, 2005, Stimson put on a show entitled "Buffalo Boy's Heart On: Buffalo Boy's 100 Years of Wearing His Heart on His Sleeve" at the University of Saskatchewan in Saskatoon. It was Saskatchewan's centenary and centennial fever gripped the province. But centennials, like other ritual markings of time, are sites of both celebration and cultural contestation. And in this site-specific exhibition, filled with sculptures, paintings, installations and parodic photo-piracy, Stimson set out to create a centennial countermemory that put the dominant provincial histories of white settler culture into crisis.

A key work in the exhibition was Gambling the Prairie Winnings (2005), a brilliantly surreal photomontage of life in the Old West starring Buffalo Boy. In his irreverent and iconoclastic storyboard, Stimson hits a comic goldmine by staging a series of parodic encounters with late 19th- and early 20th-century photographic images of the Old West appropriated from the settler archives of the Glenbow Museum. Pushing these photographic scraps and the belief systems they depict—the soul of settler society, early capitalism and the high noon of Euro-American imperialism—up against his own visual reinventions of the same events and scenes, Stimson adds unexpected inflections and a further twist to the tale of the West.

In one startling encounter, our hero camps it up as an Anglican priest stepping out in fishnet stockings and high heels. This image, entitled Onward Upward, hung alongside a historical photograph entitled Rev. S. H. Middleton and Blackfoot Choir Boys, 1910–12, depicting choirboys from the Siksika Nation—Stimson's reserve in Alberta. The text linking the two photographic images on the wall functions as a parodic voice-over: Onward upward, Christian frock, the front of the lie. In another encounter, Buffalo Boy challenges the colonial lessons taught in the residential-school classroom depicted in the photograph Children at North Camp school, Blackfoot reserve, Gleichen area, Alberta, August 24, 1892. In Stimson's response, Buffalo Boy, dressed in pearls and a buffalo corset, looks up from the pages of Rev. Canon Frost's book Sketches of Indian Life (1904), an expression of horrified amazement on his face. The text linking the images reads Chalk board witness, telling eyes, Sketches of Indian Life.

But Stimson really camps it up when Buffalo Boy confronts a photograph entitled Buffalo skulls in front of sod house 1910. In this image, two white settlers are seated outside a sod hut, an enormous pile of buffalo skulls in the foreground. Adjacent to this image is a photograph entitled Sodhomey, in which Buffalo Boy as the campy cowboy bends over, offering his backside to the viewer. The text linking the images reads I look at bones, sod home and me. It is a stunning, funny provocation, but once the laughter stops, it delivers a stringent anti-colonial critique. In holding the 1910 photographic instant up to scrutiny, Stimson defamiliarizes it, making visible the enormous crime of the buffalo genocide and its devastating impact on the lifestyle of the Indigenous peoples of the Plains.

As the work's title, Gambling the Prairie Winnings, suggests, this storyboard was a spoof of the centennial theme of the Saskatchewan Western Development Museum: "Winning the Prairie Gamble." In its various centennial exhibits, the museum—along with countless other sites during the centennial season—presented white settler history as time-travelling fun for the entire family: it was colonial history steeped in notions of progress, racial superiority, mastery over nature and conquest. But Stimson's version of the same story deploys the subversive potential of 21st-century camp to interrogate, unsettle and indigenize the very existence of the West and the heterosexual matrix through which it is repeatedly invoked and enacted, asking: whose West? Who is left out of this story? Who is not included in this framework?

The inspiration for Buffalo Boy came from Buffalo Bill (a.k.a. William Cody) and his touring Wild West shows, which in the late 19th century created "living pictures" of frontier life, including such spectacles as "The Indian Races," "Custer's Last Stand" and "The Buffalo Hunt." In a cultural replay of these staged spectacles, Stimson created a series of performance skits entitled Buffalo Boy's Wild West Peep Show. In one skit, we see Buffalo Boy dancing for three hours to the rhythms of traditional powwow music, the soundtrack from Dances with Wolves and techno-Aboriginal music, intermittently changing outfits and shifting among identities ranging from corporate Indian to traditional powwow dancer to shaman-exterminator. In these peep shows, Buffalo Boy camps up the conquest narratives of Buffalo Bill's shows, satirizing their entanglement with voyeurism and sexual tourism.

"I create my own world in these peep shows—playing on how sex and conquest go hand-in-hand," Stimson notes. "In one peep show," he continues, "I locked the door to my studio and danced to music. And when people knelt down to look through the glory hole, I gave them a big martini glass of vodka."

Buffalo Boy is outrageous and excessive. But going too far is about taking audiences out of their comfort zones and reflecting their prejudices back at them, refusing to legitimize them. In recreating the Wild West as a camp spectacle, Stimson's work is in dialogue with and indebted to artists such as Lori Blondeau and Kent Monkman, among others, in whose work we see the same love of twisted elegance, parodic exaggeration and elaborate staginess. Mixing satirical spectacle, camp aesthetics and anti-colonial critique, these artists depict the West as high-camp theatre, in which everything is done "in quotations" and nothing is what it seems to be. I am thinking here of Blondeau and Stimson's two-person exhibition Putting the Wild Back into the West (2004) and Monkman's personas Miss Chief Share Eagle Testickle and Miss Tippy Canoe.

Stimson is a Saskatoon-based artist and public intellectual of considerable versatility. His work is spread across many fields of art-making and being: he is a creator of edgy performance personas, a painter known for his "tar and feathers" series, an installation artist, curator, educator, environmental activist and First Nations politician. Born in Sault Ste. Marie, Ontario, Stimson is part Irish and part Siksika. As he tells it, "My mom's mom was a war bride. My great-great-grandfather on my mom's side was the Irish vaudevillian Tom E. Deane. His wife, Louie Neville, was an opera singer. My dad is Siksika. We lived in Fort George in Quebec, then on the Gordon First Nation and Lebret in Saskatchewan. In 1975 we moved back home to Siksika Nation (Blackfoot Reserve) in Alberta."

Over the years, Stimson has developed affinities with the work of Joseph Beuys, James Luna, Lori Blondeau, Rebecca Belmore and Guillermo Gómez-Peña, all artists who link art, activism and pedagogy. Talking about this interconnection of art, education and politics in his own art practice, Stimson notes, "I was in Indigenous politics for eight years. But I find the arts to be a gentler place to deal with the issues of residential schools, racism and homophobia." He is clearly engaged in the task of creating new stories in the face of censored histories. And his work repeatedly focuses on the figure of the buffalo as a metaphor for spirituality, resistance and creativity. As he tells it, "I use the bison as a symbol representing the destruction of the Aboriginal way of life, but it also represents survival and cultural regeneration. The bison is central to Blackfoot being. And the bison as both icon and food source, as well as the whole history of its disappearance, is very much a part of my contemporary life." In Stimson's work, the buffalo appears in many guises: as provocative trickster in Buffalo Boy; as romantic icon in the black-and-white paintings; and as witness, mourner and survivor in two hauntingly beautiful installations, Old Sun (2005) and Sick and Tired (2004), in which Stimson bears witness to the impact of residential schools on Aboriginal lives.

In Old Sun, a light fixture recycled from the Old Sun Residential School on the Siksika Nation casts a pool of light onto a replica of a sweat lodge made of steel ribs and buffalo- hide scraps. The steel ribs, lit from above, cast dark shadows across the buffalo fur in the shape of the doublecross of the Union Jack. In Sick and Tired, three large windows and an old infirmary bed have been recycled from the Old Sun school. The windows behind the bed are filled with feathers and backlit, flooding the installation with a soft green light. The bed, lit from above, casts a shadow in the shape of a stretched hide. On the bed is a buffalo robe folded in the shape of a life-size sleeping figure. At first, the stillness of the piece is oppressive, but as the moments tick by, it seems as if the figure is breathing.

In the official centennial celebrations in Alberta and Saskatchewan, this history of a segregated educational system in the West was a public secret; Stimson countered this act of social forgetting with Old Sun and Sick and Tired. "These fragments bear witness to the trauma of these schools," he notes. "They embody this history. And I am attempting to exorcise this energy," he continues. "These installations invoke my relationship to this history."

Stimson grew up in and around residential schools. "My father was trained as a Native child-care worker at a time when they were starting to dismantle the residential schools. He is a residential-school survivor. I went to residential school until grade four but I had the privilege of going home at night. From a very early age I was aware of what was going on. I have a lot of vivid memories of things that occurred and I draw on them when I work with these fragments."

In Old Sun and Sick and Tired, Stimson depicts the residential- school experience in visual terms that are at once compelling and allusive. Focusing on small fragments of material culture, he pushes the past of the Old Sun Residential School into the living present of the gallery space. With this folding and crumpling of time, he engages the viewer's empathetic imagination, opening up the possibility of a political space for critical remembrance. The mechanisms of empathetic imagination, of course, affect different viewers differently.

For this non-Aboriginal viewer, the idea of "empathic unsettlement," as Dominick LaCapra puts it, involves putting "oneself in the other's position while recognizing the difference of that position and hence not taking the other's place." For Stimson, the works attempt healing through anamnesis, the cathartic process of remembering and mourning. As he tells it, "The works are about forgiveness—forgiving yourself— recognizing that your mind has been programmed and foregrounding a way to release this. This is how I release it— through my art practice. I'm always looking for the beauty."

This is an article from the Summer 2007 issue of Canadian Art, p.44-48.