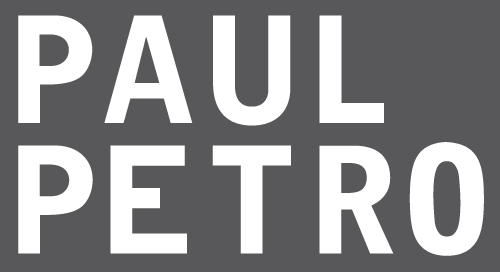 Remediation
paintings and etchings
February 22 - March 23, 2019
In 2016, Toronto artist Morley Shayuk relocated to a derelict farm in Prince Edward County with the aim of transforming the property into a small organic farm. Expectations fell away as unexpected environmental cleanup projects took precedence. His paintings for the exhibition On Building Soil in November 2018 were developed over a growing season on this farm, reflecting the positive and negative energies that were released and mobilized during efforts at soil rebuilding and his progress towards a sustainable farming practice. This idea of soil and remediation led to the title for Ross Bleckner's exhibition.

The exhibition Lacuna (Alas Poor Yorick!), showing concurrently with Bleckner, brings together a series of works in diverse media inspired by the black page in Laurence Sterne's book The Life and Opinions of Tristram Shandy, Gentleman. Tristram Shandy is a farcical autobiography published in nine volumes between 1759 and 1767. The novel is highly experimental, exploring the limits of typography and print design. For example, in Book 1, Chapter 12, a page printed entirely black appears at a point in the story when a character named Yorick dies. On one hand, the black page can be understood as an overflowing of ink and emotion representing inexpressible grief. On the other hand, it is like an image of an open grave: an opening, an absence, a void.

In Remediation a black page of another kind is addressed. Through a suite of botanical works on paper (2005/2018), and recent nocturnal floral paintings in oil on linen, Bleckner's work undertakes the filling of a void which traces back to the 1980s in New York City and the tremendous losses brought about by the AIDS crisis. The works act as portals, providing restorative spaces for contemplation and reflection on our proximities to this more recent history and the times in which we live.


Ross Bleckner was born in New York City and raised in Hewlett, NY. He received a Bachelor of Arts from New York University in 1971, and a Master of Fine Arts from Cal Arts in 1973. He has taught at many of the top American universities.

The Solomon R. Guggenheim Museum of Art held a major retrospective of Bleckner's work in 1995, summarizing two decades of solo exhibitions at museums including the San Francisco Museum of Modern Art (1988), the Contemporary Arts Museum (Houston, 1989), the Carnegie Museum of Art (Pittsburg, 1989), the Art Gallery of Ontario (1990), the Moderna Museet (Stockholm, 1991), and the Kolnischer Kunstervein (Cologne, 1991).

Works are held in public collections including the Museum of Modern Art (New York), the Whitney Museum of American Art (New York), the Pulitzer Museum (St Louis), the Museum of Contemporary Art (Los Angeles), the Astrup Fearnley Museet for Moderne Kunst (Oslo) and the Museo National Centro de Arte Reina Sofia (Madrid).

Bleckner's philanthropic efforts include serving as president of the AIDS Community Research Initiative of America (ACRIA), a non-profit community-based AIDS research and treatment education center. More recently, he has been working with the United Nations Office on Drugs and Crime in Northern Uganda to help rehabilitate and raise money for ex-child soldiers. In May 2009 Bleckner was awarded the title of Goodwill Ambassador by the United Nations.

Recent exhibitions include Architecture of the Sky at the Bohme Chapel, Cologne (2016), which included a selection of Dome and Architecture of the Sky paintings from 1992 – 2013, Ross Bleckner: Find a Peaceful Place Where You Can Make Plans for the Future, a survey exhibition of recent work at the Dallas Contemporary, Dallas, TX (2017), the group exhibition Blue Black, curated by Glenn Ligon at the Pulitzer Museum, St. Louis (2017), Time of Disquiet, Maruani Mercier Gallery, Brussels (2018), and Ross Bleckner, Palais Schonborn-Batthany, Vienna (2018).

Ross Bleckner lives in New York City.