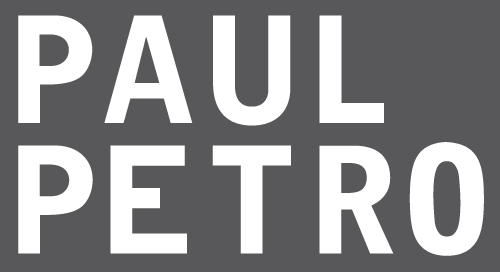 Midnight Repairs
September 6 - October 5, 2019
Midnight Repairs is a multi-format exhibition consisting of small and mural-size paintings, small-edition prints, a poster and a play that combine overt graphics with obscured symbologies, examining where understanding and consumption intersect. The work contends with both the current dilemma of producing luxury objects within a compromised system and the improbability of accurate artistic and social communication within the same system.

Each of the paintings are gesso and thinly-applied black acrylic on canvas. They are compositionally complex while resisting colour and technique, leaving clear graphic images that oscillate between accessible and cryptic. Utilizing the formats of the mural, poster and play as communication devices and as narrative possibilities, the works exist on varying levels of accessibility, both economically and conceptually.

And with the emphasis on mural-scaled paintings in Jay's exhibition we are happy to announce that Jay is the recent recipient of the Ontario Arts Council's Chalmers Arts Fellowship (2020) for a research-based project exploring, in Jay's words, the "modes of international mural production, specifically works created during the Soviet Era and the American New Deal era. Although their political concerns were greatly different, the murals produced by artists from both countries have connections in content and motivation: a celebration of the working class and ordinary people. Both were state sponsored and enacted on a large scale, communicating specific political agendas of the time. What remains are works of art that speak to the failure of ideals, but also the success and power of images regardless of political intention."


Jay Isaac (b.1975, St John, NB,) studied at the Emily Carr Institute of Art and Design, Vancouver, BC (1993-1997) and at the Cardiff Institute of Art and Design, Cardiff, Wales (1996). His work has been widely exhibited, with notable exhibitions at Galleria d'art moderna di Bologna, Bologna; MOCA Toronto; Mercer Union, Toronto; Galerie Kunstbuero, Vienna; The Power Plant, Toronto; White Columns, New York; Cue Art Foundation, New York; Agnes Etherington Art Center, Kingston, ON; Weatherspoon Art Museum, Greensboro, NC; The AGO, Toronto; CAG, Vancouver; Night Gallery, LA; Monte Clark Gallery, Toronto/Vancouver; Beaverbrook Art Gallery, Fredericton, NB; soon.tw, Montreal; David Risley Gallery Copenhagen; McIntosh Gallery, London, ON; Paul Petro Contemporary Art, Toronto. He was co-founder and publisher of Hunter and Cook Magazine (2009-2011) and founded and ran the @nationalgalleryofcanada Instagram account (2015-2016). He has been the recipient of numerous awards including, most recently, Canada Council project grants (2017 and 2018) an Ontario Arts Council grant (2018), and the Chalmers Art Fellowship funded by the Ontario Arts Council (2019). Isaac's work can be found in numerous public and corporate collections in Canada. Isaac lives and works in Toronto, Canada and is represented by Paul Petro Contemporary Art.