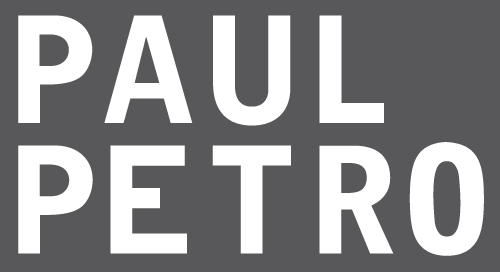 What Is Left
a feature exhibition of the Scotiabank CONTACT Photography Festival
May 13 - June 11, 2022
This group exhibition explores the intersection of memory and loss in the aftermath of change, inspired in part by the exhibition Fable For Tomorrow at Onsite Gallery, a survey of works by the late Toronto-based artist, activist, and educator Wendy Coburn (1963–2015).

Coburn's photographs and sculpture, which embrace the changing nature of relationships, are made all the more poignant with her passing. Building upon themes in Coburn's work, this exhibition explores the presence of absence and the intertwining of memory and felt experience. It features photographs by Stephen Andrews; works from Sophie Calle's photographic series The Graves; seminal images from the series Sleeping Places by Marlene Creates; sculpture by FASTWÜRMS; images from Jeanne Randolph's series Parking Lot Pandemic—an ode to Winnipeg depicting photographs of empty parking lots during a COVID lockdown; paintings by Mélanie Rocan; and photo-constructions by Natalie Wood, which echo the Middle Passage and the intercontinental voyages of enslaved Africans.

The title of the exhibition—What is Left—lifts the veil on what remains when life recedes, dreams fail, and pandemics strike. And, much like on a beach newly exposed during low tide, marvels can be revealed and regeneration become possible.


Stephen Andrews

Sophie Calle

Wendy Coburn

Marlene Creates

FASTWÜRMS

Mélanie Rocan

Jeanne Randolph

Natalie Wood


STEPHEN ANDREWS was born in 1956 in Sarnia, Ontario, Canada. His work deals with memory, identity, technology and their representations in various media including photography, drawing, animation, painting and ceramics. Over the last twenty five years he has exhibited his work across Canada, the U.S., Brazil, Scotland, France, Italy and Japan, including POV, a fifteen-year survey at the Art Gallery of Ontario (2015). He is represented in collections including the National Gallery of Canada, the Art Gallery of Ontario, the Montreal Museum of Fine Arts, the Belkin Art Gallery, the Agnes Etherington Art Centre, the Art Gallery of Hamilton, the Tom Thomson Art Gallery, the Schwartz Collection, Harvard amongst many others, and corporate art collections including Torys (Toronto), Osler, Hoskin and Harcourt (Toronto), the Royal Bank of Canada, National Bank of Canada, TD Canada Trust and the Bank of Montreal. Andrews is a recipient of the Governor General's Award in Visual and Media Arts (2019).


SOPHIE CALLE (born 9 October 1953) is a French writer, photographer, installation artist, and conceptual artist. Calle's work is distinguished by its use of arbitrary sets of constraints, and evokes the French literary movement of the 1960s known as Oulipo. Her work frequently depicts human vulnerability, and examines identity and intimacy. She is recognized for her detective-like ability to follow strangers and investigate their private lives. Her photographic work often includes panels of text of her own writing.

Since 2005 Calle has taught as a professor of film and photography at European Graduate School in Saas-Fee, Switzerland. She has lectured at the University of California, San Diego in the Visual Arts Department. She has also taught at Mills College in Oakland, California.

Exhibitions of Calle's work took place at the Centre Georges Pompidou, Paris; Hermitage Museum, St. Petersburg, Russia; Musée d'Art et d'Histoire du Judaïsme, Paris; Paula Cooper Gallery, New York; Palais des Beaux-Arts, Brussels, Belgium; Videobrasil, SESC Pompeia, São Paulo, Brazil; Museum of Modern Art of Bahia, Salvador, Brazil; Whitechapel Gallery, London; and the De Pont Museum of Contemporary Art, Tilburg, Netherlands. She represented France at the Venice Biennale in 2007.

In 2017 she was shortlisted for the Deutsche Börse Photography Prize for her publication My All (Actes Sud, 2016). In 2019 she was the recipient of the Royal Photographic Society's Centenary Medal and Honorary Fellowship.


WENDY COBURN (AOCA, 1986) was a Toronto-based artist whose studio practice included photography, sculpture, installation and video. Coburn's work engaged a range of concerns such as popular culture, mental health, gender, whiteness, nationhood and the role of images in mediating cultural difference.

An associate professor at OCAD University, Wendy Coburn served for several years as an Associate and Assistant Dean in the Faculty of Art and most recently led curriculum development for a new Art & Social Change program. Coburn taught in the Sculpture/Installation program and also taught a cross-disciplinary course fostering research and peer support for studio production in the areas of sexuality, gender and LGBTQ issues.

Coburn's work has been exhibited and screened in exhibitions and festivals including MIX, New York Gay & Lesbian Experimental Film/Video Festival (2002), the Living Effect, Ottawa Art Gallery (2010), Landmarks, Thames Art Gallery, Chatham (2013), Art Gallery of Windsor (2014), Art Gallery of Peterborough (2015), Photophobia, Art Gallery of Hamilton, Transmediale International Media Art Festival (Berlin, Germany), Kassel Documentary Film & Video Festival, and the Dublin Lesbian & Gay Film and Video Festival. Solo exhibitions include Acting Out, University of Lethbridge Art Gallery (2013), Anatomy of a Protest, Art Museum, University of Toronto (2014) and Fable for Tomorrow, Onsite Gallery, OCADU (2022).


MARLENE CREATES lives and works in Portugal Cove, Newfoundland & Labrador. For almost 40 years her work has been an exploration of the relationship between human experience and the land, and the impact they have on each other. Since 2002 her principal artistic venture has been to closely observe and work with the 6 acres of boreal forest where she lives.

Since the mid-1970s, her work has been presented in over 350 solo and Group exhibitions and screenings across Canada (including several nationally touring solo exhibitions) and in Austria, China, Denmark, England, France, India, Ireland, Korea, Scotland, and USA. Since 2005 she has held over 40 site-specific, multidisciplinary events in the patch of boreal forest where she lives, called The Boreal Poetry Garden. In September 2017, a touring retrospective of over 35 years of her work – Places, Paths, and Pauses – will open at the Beaverbrook Art Gallery in Fredericton NB.

Her work has been commissioned by the Art Gallery of Memorial University, Sun Life Assurance Company, Mount Saint Vincent University Art Gallery, Gallery 101, Art Gallery of Hamilton, Art Gallery of Greater Victoria, Health Care Corporation of St. John's, Edmonton Art Gallery, and the Workers Arts & Heritage Centre in Hamilton.

She has been invited to participate in residencies by the Art Gallery of Algoma, Southern Alberta Art Gallery, Boréal Multimédia, Est-Nord-Est (Saint-Jean-Port-Joli), Canadian Parks and Wilderness Society (Yukon), W(here) Festival (Pictou County, NS), Full Tilt Creative Centre (McIvers, NL), University of British Columbia Okanagan, rare Charitable Research Reserve (Cambridge, ON), and 4elements Living Arts (Manitoulin Island, ON).

She has been the curator of several exhibitions, worked in artist-run centres (SAW in Ottawa and Eastern Edge in St. John's), and taught visual arts at Algonquin College (1975-82), the University of Ottawa (1982-85), and the Nova Scotia College of Art and Design (1998). She was a director of the Photography Program at the Banff Centre for the Arts (1991) and an invited academic visitor for the Art, Space + Nature MFA at the Edinburgh College of Art (2015). She has also led multidisciplinary place-based art projects with over 2,000 school children in Newfoundland.

She has presented over 200 guest lectures at institutions and conferences in Canada, Chile, Italy, UK, and USA, including the Glasgow School of Art, the University of Oxford, the University of Kent at Canterbury, and the Universities of Turin, Venice and Siena. In 2008 she was the keynote presenter at the symposium Art, Rural Life and Environmental Concern at the University of the West of England in Bristol, and in 2012 she was a plenary speaker at the biennial conference Space + Memory = Place of the Association for Literature, Environment, and Culture in Canada.

Her awards include the Artist of the Year Award from the Newfoundland & Labrador Arts Council (1996), the CARFAC National Visual Arts Advocate Award (2009), the VANL-CARFAC Long Haul Award for Excellence in the Visual Arts (2009) "which recognizes a substantial contribution to the visual culture of Newfoundland and Labrador by a senior artist," the BMW Exhibition Prize at the Scotiabank CONTACT Photography Festival for her exhibition at Paul Petro Contemporary Art (2013), and the Grand Jury Award at the Yosemite International Film Festival (2014). She was elected to the Royal Canadian Academy of Arts in 2001.


Formed in 1979, FASTWÜRMS is the cultural project, trademark, and joint authorship of Kim Kozzi and Dai Skuse.

FASTWÜRMS artwork is characterized by a poly-disciplinary DIY sensibility, Queer and Witch positivity identity politics, and a keen allegiance towards feminist, working class and artist collaborations.

FASTWÜRMS is inspired by liberation narratives and the traditions of art communities invested in radical explorations of process and material practice. The rules-based 'living sculpture' created by Gilbert and George, and the feminist artist architecture of Niki de Saint Phalle, are examples of related 'extensive' queer and poly-cultural futurity and artist world- building/making.

Guided by the ethos of ecology and the praxis of Witchcraft, FASTWÜRMS has extensive experience making public art, installation art, social making and performance art, landscape and earth art, vernacular and artist architecture, ceramics, ecology, geology and enminded living systems.


MÉLANIE ROCAN (b. 1980, La Broquerie, MB) is a Franco-Manitoban artist. She has a BFA from the University of Manitoba (2003) and an MFA from the University of Concordia in Montreal (2008). Rocan says, "During the making of the work there is a constant shifting between building and re-building within the framework of memory, allowing for new territory to be explored. I often let the painting linger between movement and stillness, and this is captured in the final product. I am also mindful of contradictions, which I find interesting — the dualities that are in constant flux, the oppositions and harmonies within the human condition. There exists a dichotomy between the inner emotional condition and the psychological unease with the environment depicted in the paintings."

Rocan is a three-time semi-finalist in the RBC Painting Competition. In 2012 – 2013 her work was the subject of a survey exhibition, Souvenir involuntaire, organized by the Doris McCarthy Gallery at the University of Toronto Scarborough campus. This exhibition toured to the Kenderdine Art Gallery at the University of Saskatchewan (Saskatoon, SK) and Plug-In ICA (Winnipeg, MB). The bilingual catalogue includes an essay by Josée Drouin-Brisebois. Rocan is the recipient of awards and grants from the Canada Council, Manitoba and Winnipeg Arts Council. Her work has also been included in numerous group exhibitions; Crossing Natures at Tom Thomson Gallery in Owen Sound in 2016, My Winnipeg, at La Maison Rouge, in Paris and Carte Blanche painting survey at MOCCA Toronto in 2008. Collections include the Agnes Etherington Art Centre (Kingston, ON), Winnipeg Art Gallery, Doris McCarthy Gallery (Toronto), TD Bank (Toronto), RBC (Toronto) and the Manitoba Arts Council. Rocan teaches at the University of Manitoba.


JEANNE RANDOLPH is one of Canada's foremost cultural theorists. She is the author of the influential book Psychoanalysis & Synchronized Swimming (1991) as well as Symbolization and Its Discontents (1997), Why Stoics Box (2003), Ethics of Luxury (2007), Shopping Cart Pantheism (2015) and My Claustrophobic Happiness (2020). Randolph's previous exhibition at our gallery, Prairie Modernist Noir: The Disappearance of the Manitoba Telephone Booth, happened in May 2020 in conjunction with the Scotiabank CONTACT Photography FestivaL. There is an accompanying catalogue for this exhibition.

Dr. Randolph is also known for her curation and as an engaging lecturer, performance artist and musician. In universities and galleries across Canada, England, Australia, and Spain, she has spoken on topics ranging from the aesthetics of Barbie to the philosophy of Wittgenstein. Parking Lot Pandemic is Randolph's second exhibition at Paul Petro Contemporary Art, where she has also given readings and launched her last two books.


Born and raised in Trinidad, NATALIE WOOD arrived in Toronto in 1984 to study psychology, sociology and women's studies at the University of Toronto before obtaining her studio training at Ontario College of Art. Wood then went on to complete an MA in Art Education from OISE, at the University of Toronto, in 2000.

Early grass roots group and solo exhibitions at Zsa Zsa gallery include Thin Lizzie (2001), The Michael Jackson Project (2003), Relay (2003, a solo exhibition), and Pot Modern (2005), all curated by artist Andrew Harwood. Shortly after, her work was curated by, amongst others, Michelle Jacques, Nuit Blanche (2007), Scott McLeod, Prefix Institute (2007), Pamela Edmonds and Carla Garnet, Streaming Alterity, Art Gallery of Peterborough (2012) and Geneviève Wallen, OCADU (2015). Wood's video works have been screened at festivals including, the New York Mix Film and Video Festival, Inside Out, Images Festival, Pleasure Dome and the Mpenzi Film and Video festival where she won the Audience Choice Award in 2006. Recent exhibitions include the Aird Gallery in conjunction with the CONTACT Photography Festival (2020), Charles St Video (2020), as well as a solo exhibition entitled Exordium at Paul Petro Contemporary Art (2021). Wood's work will be featured in a solo exhibition at A Space in September 2022.

Wood's work cohabits the areas of popular culture, education and historical research, spanning the visual and media arts. The practice includes painting, drawing, printmaking, photography, video and performance, and extends into Wood's work as a curator, educator and community-based queer activist.

Wood is currently a tenured Professor in the Social Service Work Program at George Brown College where she co-founded and coordinated their Social Innovation Hub, an early stage incubator. She is also pursuing a PhD through the Faculty of Environmental Studies program at York University.