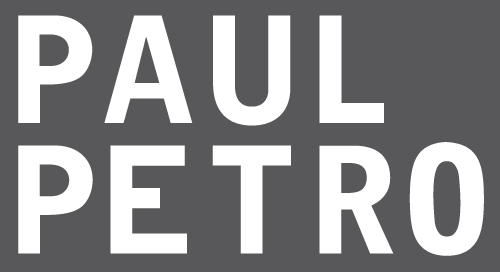 The Butterfly Effect
paintings and drawings
June 17 - July 16, 2022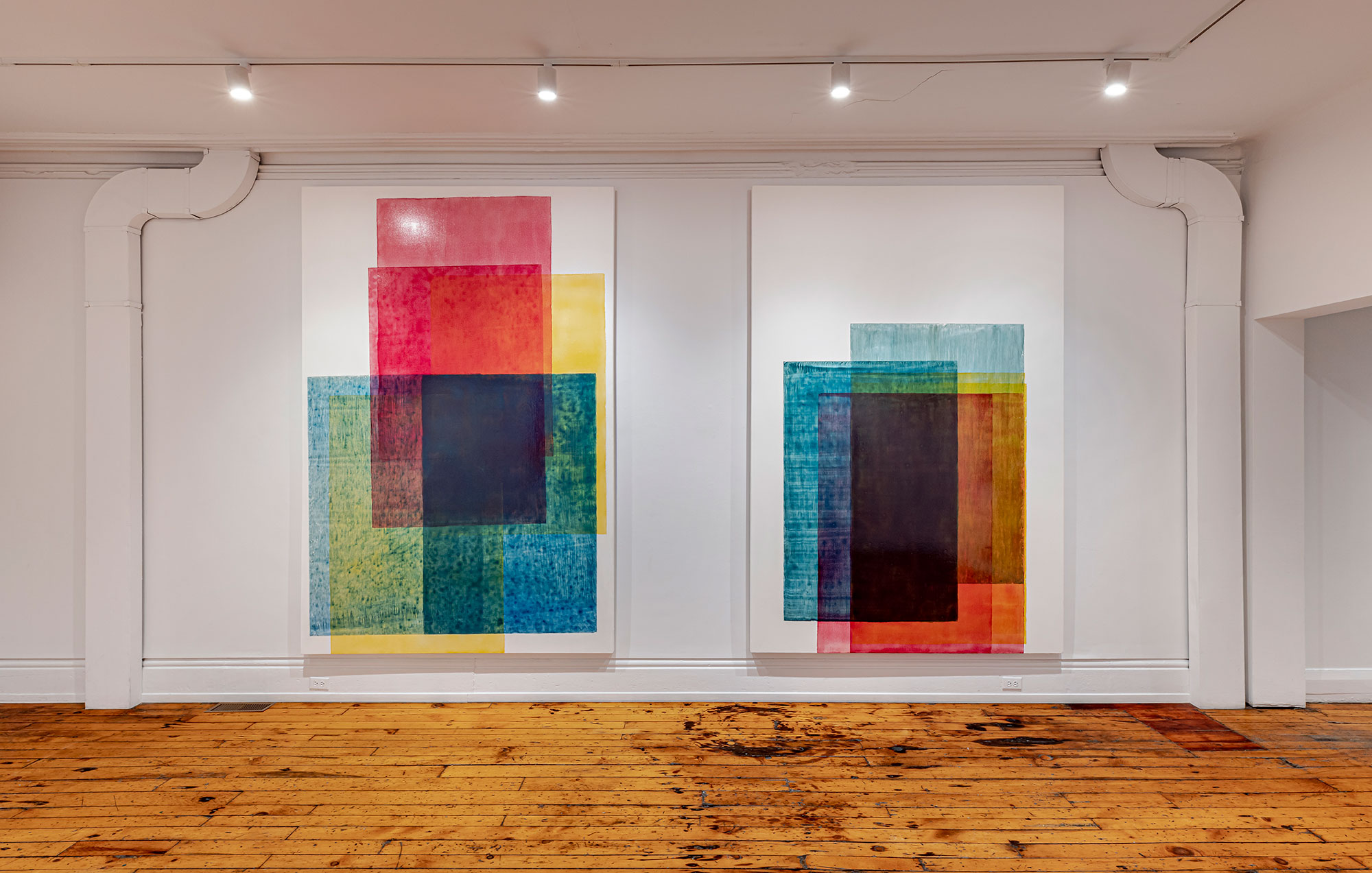 The Butterfly Effect

Stephen Andrews & Zachari Logan

Shadow Figures

Robert Flack

June 17 - July 16, 2022

Opens online with a digital drop on Facebook, Friday June 17 at 7pm. Please contact the gallery to book a timed visit on opening night, 7-9pm.
Regular gallery hours, Wednesday-Saturday 11-5pm. Masks appreciated.

Paul Petro Contemporary Art is pleased to present a two-person exhibition, The Butterfly Effect, with paintings by Stephen Andrews and drawings by Zachari Logan. We are also pleased to present Shadow Figures comprised of early drawings by Robert Flack (1957-1993).

Many of you will recall the four monumental Butterfly Effect paintings in Stephen's survey exhibition POV at the Art Gallery of Ontario in 2015. Each work consisted of glazed blocks of cyan, magenta and yellow overlays in differing combinations. We are pleased to be showing these paintings for the first time since this exhibition. About these works, Stephen said at the time:

"Among the ideas behind the work is what is commonly known as the 'Butterfly Effect'. It is a theoretical supposition from chaos theory that considers how one small action like that of a mere flap of a butterfly wing can result in wildly differing consequences. Recent personal events have led me to wonder how things might have been different had the slightest thing been different. If leaving on a different day or stepping an inch to the left could have resulted in a completely different situation." -- SA, 2014.

In amongst these paintings the viewer will find Zachari's drawings of butterflies, rendered in blue pencil on Mylar. Several of these works portray gatherings of butterflies known as 'kaleidoscopes'. Others are from the artist's ongoing series of Ditch drawings, where disparate varieties of plant forms work things out together in the hardscrabble space the ditch is suggestive of - not quite urbanized and not quite wild.

On the second floor Robert Flack's drawings from the mid-1980s continue with combinations of floating, swimming and dancing human forms, and are paired with two drawings from a commission Stephen Andrews received in 2014 from CATIE , the Canadian AIDS Treatment Information Exchange, for the Gay Men's Risk Communication Project.

At the time Stephen wrote, "the artworks will be used in various forums to encourage more community discussion and engagement, to challenge HIV stigma, and explore new options for preventing HIV transmission. The project is sex-celebratory, asset-based and poz inclusive. It hopes to help people make informed choices about their own risk management."

Thinking globally, and over the past two years of pandemic precautions, most of us signed up for many of the protocols that would help limit the spread of the coronavirus. Together these exhibitions convey a host of outcomes that are also the result of choices made in the studio, an apt metaphor for the choices we all make every day.

In the spirit of Pride, let's leave the last words to Stephen Andrews. "The inclusion of (these) drawings in the exhibition is part of this process through which we might see best of all possible outcomes." -- SA, 2014.



STEPHEN ANDREWS was born in 1956 in Sarnia, Ontario, Canada. His work deals with memory, identity, technology and their representations in various media including photography, drawing, animation, painting and ceramics. Over the last twenty five years he has exhibited his work across Canada, the U.S., Brazil, Scotland, France, Italy and Japan, including POV, a fifteen-year survey at the Art Gallery of Ontario (2015). He is represented in collections including the National Gallery of Canada, the Art Gallery of Ontario, the Montreal Museum of Fine Arts, the Belkin Art Gallery, the Agnes Etherington Art Centre, the Art Gallery of Hamilton, the Tom Thomson Art Gallery, the Schwartz Collection, Harvard amongst many others, and corporate art collections including Torys (Toronto), Osler, Hoskin and Harcourt (Toronto), the Royal Bank of Canada, National Bank of Canada, TD Canada Trust and the Bank of Montreal. Andrews is a recipient of the Governor General's Award in Visual and Media Arts (2019).


ROBERT FLACK (1957-1993), was born in Guelph (Ontario), and moved to Toronto to study at York University. He began employment at Art Metropole in 1980, where he also worked as a layout artist on many General Idea-related projects such as FILE Megazine. From the beginning, Flack's work expressed an "otherworldliness" - a quality that focused sharply with his HIV sero-conversion in 1988. From that point forward, Flack's vision rocketed almost exclusively into the internalized realms of psychic energy, the chakras and the "etheric body." Permanent collections include the National Gallery of Canada (Ottawa), Art Museum at the University of Toronto (Toronto), Remai Modern (Saskatoon), and Ryerson Image Centre (Toronto).


ZACHARI LOGAN (b. 1980, Saskatoon, SK) received his MFA from the University of Saskatchewan (2008). Through large-scale drawing, ceramics, painting and installation practices, Zachari Logan evolves a visual language that explores the intersections between masculinity, identity, memory and place. In previous work related to his current practice, Logan investigated his own body as an exclusive site of exploration. In recent work, Logan's body remains a catalyst, but no longer the sole focus. Employing a strategy of visual quotation, mined from place and experience, Logan re-wilds his body as a queer embodiment of nature. This narrative shift engages ideas of beauty, empirical explorations of landscape and overlapping art-historic motifs.

Logan has shown extensively in North America and Europe. Collections include the National Gallery of Canada, Art Gallery of Ontario, Remai Modern (Saskatoon), McMichael Canadian Art Collection (Kleinberg, ON), Mackenzie Art Gallery (Regina, SK), Leslie Lohman Museum (New York, NY), the Nerman Museum of Contemporary Art (Overland Park, Kansas) and the Schulich School of Business, York University (Toronto, ON). Corporate art collections include TD Canada Trust, Scotiabank and Cadillac Fairview.