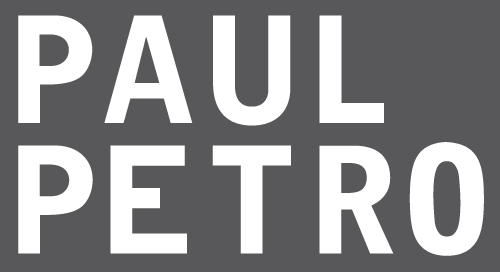 The Hissing of Summer Lawns
group exhibition
July 22 - August 20, 2022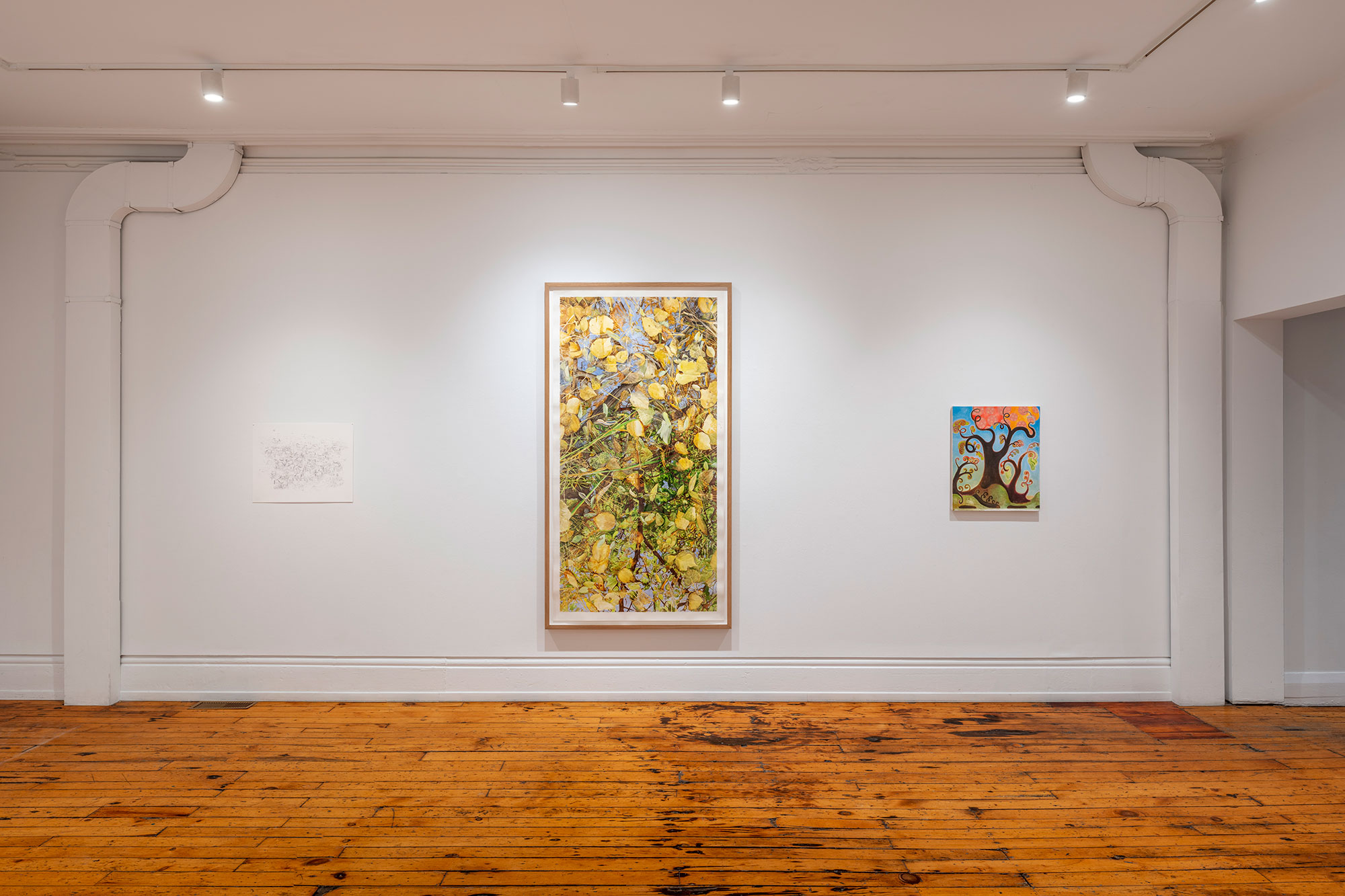 While the title of this exhibition can be helplessly construed as an ode to Los Angeles and the lawn sprinklers of Bel Air — an implied reference by Joni Mitchell in her naming of the album when it was released in 1975 — there is more to be considered when we adopt this lens as an opening gambit and compare the times of the mid-seventies with our growing consciousness around an understanding of border conflicts and climate change, imagining the complex irrigation systems required for supporting the farming of almond trees and citrus in California and all the essentials of life quite apart from the forged surfaces of landscaping and the reflected excesses of appearance that make up much of the measured escapism of the Golden State's image-making self.

At the same time we can imagine the sounds of lawn sprinklers merging with the buzz of cicadas and the perfume of thickly pollinated air, producing a chemistry of summer that can pivot in many directions given the degrees of affordable access within our control or beyond reach, and produce outcomes both desired or unexpected, an entire spectrum that can be flipped in a moment by fire or water, like how the watercolour Marshland by Robert Wiens, one of the twelve artists in this exhibition, documents a timeless surface of water and reflection at a spot where Waring's Creek in Prince Edward County spreads out into a wetland and how Marshland becomes a call to arms for the protection of the watershed and its indigenous brook trout population from the impact of a proposed housing development at its headwater, or the painting Endless Summer by Sadko Hadzihasanovic which captures an idyllic scene where teenagers are sunning on a rocky outcropping along a meandering point of the Una River, and whose youthful and lambent presence blunts the fact that this river, which borders Bosnia, Herzegovina and Croatia, was also the site of the Bosnian Civil War. The title of the painting, Endless Summer, returns us to California and a movie from 1968 of the same name where surfers embark on a global adventure, following summer in a search for the perfect wave.


ROSS BLECKNER was born in New York City and raised in Hewlett, NY. He received a Bachelor of Arts from New York University in 1971, and a Master of Fine Arts from Cal Arts in 1973. He has taught at many American universities.

The Solomon R. Guggenheim Museum of Art held a major retrospective of Bleckner's work in 1995, summarizing two decades of solo exhibitions at museums including the San Francisco Museum of Modern Art (1988), the Contemporary Arts Museum (Houston, 1989), the Carnegie Museum of Art (Pittsburg, 1989), the Art Gallery of Ontario (1990), the Moderna Museet (Stockholm, 1991), and the Kolnischer Kunstervein (Cologne, 1991).

Works are held in public collections including the Museum of Modern Art (New York), the Whitney Museum of American Art (New York), the Pulitzer Museum (St Louis), the Museum of Contemporary Art (Los Angeles), the Astrup Fearnley Museet for Moderne Kunst (Oslo) and the Museo National Centro de Arte Reina Sofia (Madrid).

Bleckner's philanthropic efforts include serving as president of the AIDS Community Research Initiative of America (ACRIA), a non-profit community-based AIDS research and treatment education center. More recently, he has been working with the United Nations Office on Drugs and Crime in Northern Uganda to help rehabilitate and raise money for ex-child soldiers. In May 2009 Bleckner was awarded the title of Goodwill Ambassador by the United Nations.

Recent exhibitions include Architecture of the Sky at the Bohme Chapel, Cologne (2016), which included a selection of Dome and Architecture of the Sky paintings from 1992 – 2013, Ross Bleckner: Find a Peaceful Place Where You Can Make Plans for the Future, a survey exhibition of recent work at the Dallas Contemporary, Dallas, TX (2017), the group exhibition Blue Black, curated by Glenn Ligon at the Pulitzer Museum, St. Louis (2017), Time of Disquiet, Maruani Mercier Gallery, Brussels (2018), and Ross Bleckner, Palais Schonborn-Batthany, Vienna (2018). Upcoming exhibitions include Ross Bleckner: Bilder 1985-2018 Paintings at the Neues Museum, Nuremberg.

Ross Bleckner lives in New York City.



JANE BUYERS was born in Toronto . She has an honours B.A. in Visual Art from York University (1973) and a Master of Education in History and Philosophy from the University of Toronto (1990). She was Professor in the Fine Arts department at the University of Waterloo from 1988 to 2010, where she is now Distinguished Professor Emerita.

Jane Buyers has worked in a variety of media and processes in printmaking, sculpture and drawing. She has exhibited in public galleries across Canada, as well in United States, U.K., Germany and Italy. Her work is in many private, corporate and public collections, including Art Gallery of Nova Scotia; Canada Council Art Bank; National Capital Commission, Governor-General's Residence; Museum London; Art Museum of the Americas, Washington D.C.

A thirty year survey show of Buyers' work, Gather…Arrange…Maintain, was curated and circulated by the Kitchener-Waterloo Art Gallery, 2013-2015. The catalogue design by Kathe Gray received the 2016 Ontario Association of Art Galleries Exhibition Catalogue Design Award .

Buyers has been awarded a number of Canada Council and Ontario Art Council grants. She was elected to the Royal Canadian Academy of Arts in 2002 and has been represented by Paul Petro Contemporary Art since 1997.



Canadian artist LEIGH BRIDGES lives and works in Winnipeg and holds a Master's degree in Fine Art from the University of Victoria. Bridges was based in Berlin from 2005 to 2007. While in Germany, her exploration of collage vis-à-vis painting developed in dialogue with the "Leipzig School", with a particular emphasis on aspects of the sublime in landscape depictions. Bridges' most recent work both expands and complicates these established directions, intersecting modernist forms, schema for do-it-yourself sustainable technology, and landscape.

Leigh Bridges has exhibited across Canada, in the United States and overseas, most recently in Toronto, Montreal, Berlin, Vancouver, Melbourne, Seattle and Skien, Norway. Her work is part of several corporate collections, including Bank of Montreal, Toronto Dominion Bank, and Global Affairs Canada. Bridges holds a position of Assistant Professor of Art and Design at the University of Manitoba.



GEORGANNE DEEN is an artist, poet and musician whom the LA Times described as charming, fierce and inspiring.

Born in Fort Worth Texas, she wrote poetry and prose from an early age with a Goya-esque eye for subjects deemed inviolable in polite society. At East Texas State University she studied with printmaker Lee Baxter Davis who fostered a small group of artists devoted to the experimental narrative, which included underground comics and their incendiary, highly nuanced documentation of human nature. In 1980 Deen moved to Los Angeles to attend the California Institute of the Arts.

The rich trappings of the California lifestyle: new age and glamour marketing, pulp illustrations and commercial graphics of all epochs coalesce with her own distinctive visual sensibilities to form a vocabulary that is both intimate and deliberately universal. Reporting on the depths and heights of consciousness, where we've gone wrong, what's holding up progress and the occasional glimpse of paradise, has been a constant project for Deen, one that doesn't lend itself to formulas or processes. The results can be painstaking, messy affairs at times but they convey experiences charged with splendor and turmoil.

Deen has had solo exhibitions at The Power Plant (1998), Toronto, The MAC, Dallas, The Dunedin Museum, New Zealand, Van Horn, Dusseldorf, Smith-Stewart, NY, Brand 10, Ft. Worth, Studio Camuffo, Venice and Christopher Grimes, Santa Monica. Group exhibitions include LACMA, The Drawing Center, NY, ENTWISTLE, London, The Aldrich Museum, Conn, The Blanton Museum, Austin, Museum for Contemporary Art, New Orleans, Mary Boone, Villa Merkel, Esslingen Germany, Museum de Fortuny, Venice, The Center for Contemporary Art, Dallas. She lives in Joshua Tree, California.



ANDRÉ ETHIER (born 1977, Toronto) is a Toronto-based painter and musician. He attended Etobicoke School of the Arts for Visual Arts and received a BFA from Concordia University in 2001. Ethier has exhibited extensively in Canada, the U.S., Europe and Australia.



GARY EVANS was born in Weston Super Mare, England and resides in Alliston, Ontario. His painting challenges traditional notions of perception and experience of the Canadian landscape. Of his more than 20 solo exhibitions highlights include a touring survey exhibition of his work, Seeing Things: The Paintings of Gary Evans, curated by Stuart Reid, which toured Canada between 2000-2002 as well as a survey of paintings, Station, curated by James Patten at The Art Gallery Of Windsor in 2008 and a 15-year survey, Farther Afield, curated by Renee van der Avoird at the MacLaren Art Centre, Barrie in 2016. His work was the subject of a 25-year collection-based survey at Paul Petro Contemporary Art in 2020.

Evans is a graduate of the Ontario College of Art (1989) and was the Coordinator of the School of Design And Visual Art, Georgian College, Barrie, ON until June 2022. Evans has been exhibiting at PPCA since 1995.



SADKO HADZIHASANOVIC studied at the Academy of Fine Arts in Belgrade and earned his MFA at the University of Belgrade, Yugoslavia (1984). His first solo exhibitions were at the Museum of Modern Art in Belgrade (1983) and at the National Gallery of Bosnia and Herzegovina (1984), both while still a student. Since his arrival in Toronto from Bosnia in late 1992, Sadko has participated in over seventy exhibitions in public galleries and artist-run centres across Canada and has produced numerous portrait commissions. He is the recipient of visual arts grants from the Toronto Arts Council, the Ontario Arts Council, and the Canada Council for the Arts and has instructed at Georgian College, the University of Guelph, the Koffler Centre and the Avenue Road Arts School. Sadko has been exhibiting at Paul Petro Contemporary Art since 1999.



ZACHARI LOGAN (b. 1980, Saskatoon, SK) received his MFA from the University of Saskatchewan (2008). Through large-scale drawing, ceramics, painting and installation practices, Zachari Logan evolves a visual language that explores the intersections between masculinity, identity, memory and place. In previous work related to his current practice, Logan investigated his own body as an exclusive site of exploration. In recent work, Logan's body remains a catalyst, but no longer the sole focus. Employing a strategy of visual quotation, mined from place and experience, Logan re-wilds his body as a queer embodiment of nature. This narrative shift engages ideas of beauty, empirical explorations of landscape and overlapping art-historic motifs.

Logan has shown extensively in North America and Europe. Collections include the National Gallery of Canada, Art Gallery of Ontario, Remai Modern (Saskatoon), McMichael Canadian Art Collection (Kleinberg, ON), Mackenzie Art Gallery (Regina, SK), Leslie Lohman Museum (New York, NY), the Nerman Museum of Contemporary Art (Overland Park, Kansas) and the Schulich School of Business, York University (Toronto, ON). Corporate art collections include TD Canada Trust, Scotiabank and Cadillac Fairview.



OLIA MISHCHENKO was born in Kiev, Ukraine and moved to Canada in 1997. After a year at Central Tech, Mishchenko studied architecture and art history at the University of Toronto (1998-2004). Mishchenko's artistic practice is predominantly drawings-based and concerned with built environments. Mishchenko lives and works in Toronto, where she teaches in the Environmental Design Programme at OCADU, and at the Art Gallery of Ontario. Permanent collections include the Art Gallery of Ontario and the National Gallery of Canada.



MÉLANIE ROCAN (b. 1980, La Broquerie, MB) is a Franco-Manitoban artist. She has a BFA from the University of Manitoba (2003) and an MFA from the University of Concordia in Montreal (2008). Rocan says, "During the making of the work there is a constant shifting between building and re-building within the framework of memory, allowing for new territory to be explored. I often let the painting linger between movement and stillness, and this is captured in the final product. I am also mindful of contradictions, which I find interesting — the dualities that are in constant flux, the oppositions and harmonies within the human condition. There exists a dichotomy between the inner emotional condition and the psychological unease with the environment depicted in the paintings."

Rocan is a three-time semi-finalist in the RBC Painting Competition. In 2012 – 2013 her work was the subject of a survey exhibition, Souvenir involuntaire, organized by the Doris McCarthy Gallery at the University of Toronto Scarborough campus. This exhibition toured to the Kenderdine Art Gallery at the University of Saskatchewan (Saskatoon, SK) and Plug-In ICA (Winnipeg, MB). The bilingual catalogue includes an essay by Josée Drouin-Brisebois. Rocan is the recipient of awards and grants from the Canada Council, Manitoba and Winnipeg Arts Council. Her work has also been included in numerous group exhibitions; Crossing Natures at Tom Thomson Gallery in Owen Sound in 2016, My Winnipeg, at La Maison Rouge, in Paris and Carte Blanche painting survey at MOCCA Toronto in 2008. Collections include the Agnes Etherington Art Centre (Kingston, ON), Winnipeg Art Gallery, Doris McCarthy Gallery (Toronto), TD Bank (Toronto), RBC (Toronto) and the Manitoba Arts Council. Rocan teaches at the University of Manitoba.



CAROL WAINIO was born in Sarnia, Ontario in 1955. After studies at the Nova Scotia College of Art and Design and the University of Toronto, she earned an M.F.A. from Concordia University in 1985. She taught in the Visual Arts Department at the University of Ottawa from 1987 to 1989 and was an assistant professor in the Department of Visual Arts at Concordia from 1989 to 1998. She lives and works in Ottawa, where she is an adjunct professor at the University of Ottawa. Her exhibition The Book, curated by Diana Nemiroff for Carleton University Art Gallery, contains works from 2002-2010. A comprehensive hardcover catalogue is available. An exhibition of new work, Old Masters, also appeared at the Kitchener Waterloo Art Gallery, March 8 - April 28, 2013.

Wainio's work was exhibited at the Montreal Museum of Fine Arts as part of the group exhibition Her Story Today, October 8, 2015, to August 7, 2016. In 2018 she was included in the inaugural group exhibition We'll All Become Stories at the new Ottawa Art Gallery. In 2019 she was named the Artist-In-Residence at the Diefenbunker, Ottawa, which led to the exhibition Disasters for Little Children. Wainio's work can also be found in the current group exhibition, Painting Nature with a Mirror, at the Musée d'art contemporain de Montréal to June 15, 2020. Carol Wainio is a recipient of the Governor General's Award in Visual and Media Arts (2014).



ROBERT WIENS (b. 1953, Leamington, ON) attended the New School of Art, Toronto (1973-74). Since 1978, his work has been presented in solo and group exhibitions at the National Gallery of Canada, the Art Gallery of Ontario, The Power Plant (Toronto), the Southern Alberta Art Gallery (Lethbridge), Oakville Galleries, the Dunlop Art Gallery (Regina), the Agnes Etherington Art Centre (Kingston) and the Art Gallery of York University (Toronto). His work has also been presented internationally in Los Angeles, London, Amsterdam, Bologna and New York. Permanent collections include the National Gallery of Canada, the Art Gallery of Ontario, the Agnes Etherington Art Centre at Queen's University, Kingston, the Art Gallery of Nova Scotia, the Art Gallery of Guelph, Then Donovan Collection at the University of Toronto, the Canada Council Art Bank, the Bank of Montreal and TD Bank.