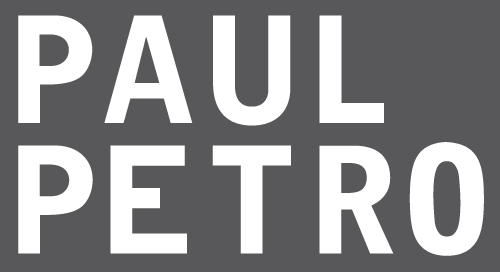 Making Amends
a survey of works on paper from 2002-2022
September 9 - October 15, 2022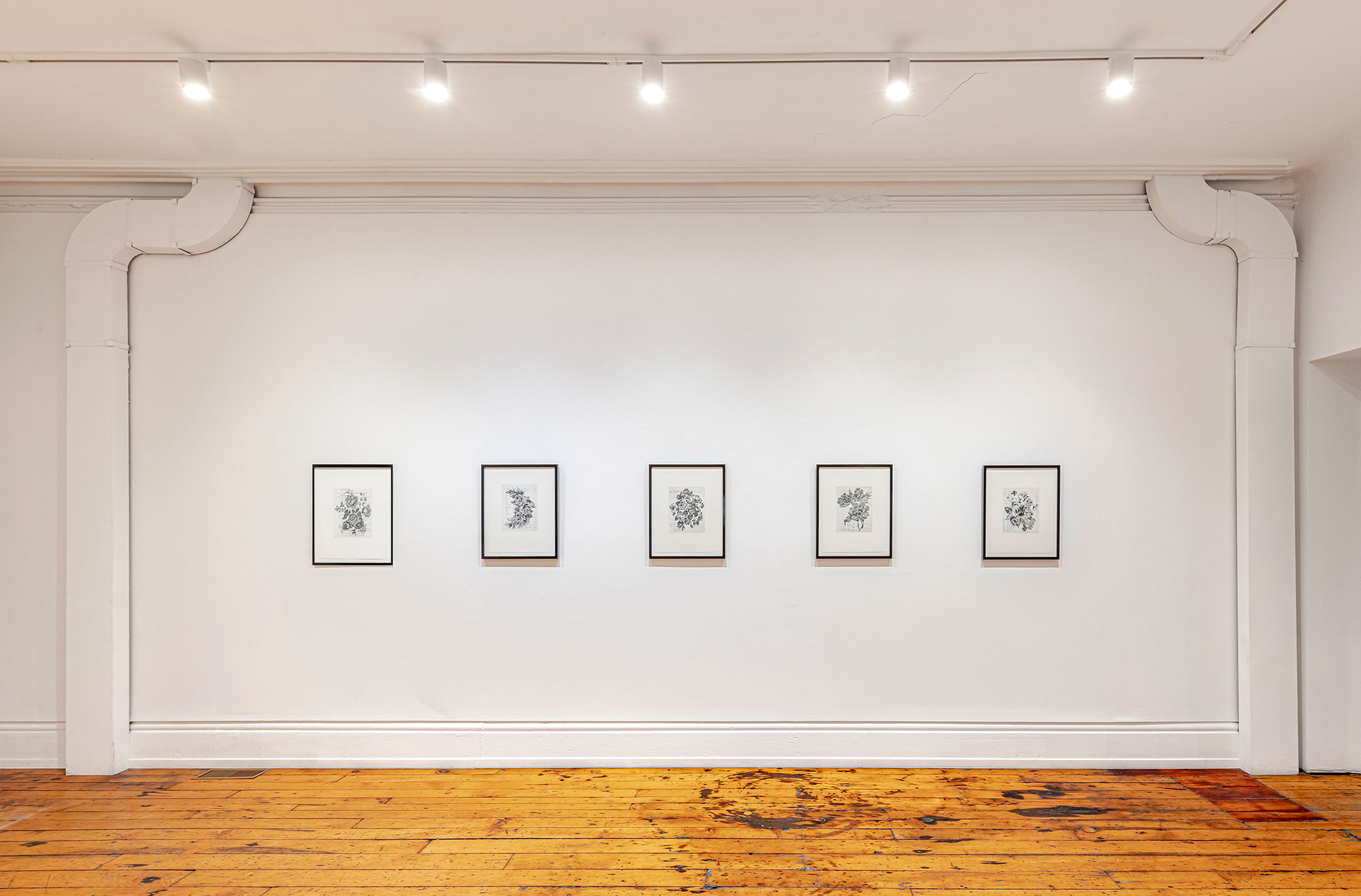 Paul Petro Contemporary Art is pleased to present a small survey of works on paper by Jane Buyers.

Spanning a twenty-year period, the chronology begins with brushy china ink Jack Pine works produced during a stay in 2002 at Doris McCarthy's cottage in Georgian Bay, and a lengthy printmaking history spanning some forty years represented by one of her finest etchings, Enter Lady Macbeth, from the series Notes on Macbeth, produced in 2004.

We are also pleased to present three of the artist's major Book of Hours works, II-IV, produced between 2005-2010. Owing to a mishap in her studio, Book of Hours II ended up bonding to the wall surface during the making of the work and the artist's sole recourse was to have the drawing professionally photographed, with the drawing itself subsequently destroyed during its removal. This work exists as an archival digital print in an edition of one, conflating her drawing and printmaking processes, and a rare and highly original outcome.

Book of Hours III was first shown in our gallery in 2008 in a group exhibition, Not A One Night Stand. Each work in this exhibition represented a year or more in the making, and acknowledged that sometimes there are no shortcuts and one must really put in the hours to achieve the desired effect. This idea also applies to Book of Hours IV.

Book of Hours III-VI were included in a thirty-year survey of the artist's work, Gather... Arrange... Maintain, co-presented and toured by the Kitchener-Waterloo Art Gallery and Museum London (2013-2015). Living in Elmira, Ontario, Jane is one of the region's leading artists. The exhibition was curated by Crystal Mowry and the catalogue includes essays by Mowry, Nancy Campbell and John Armstrong. In 2017 the Book of Hours works were exhibited as a solo project by PPCA at Art Toronto.

The balance of the exhibition includes works from three Amend iterations (2014-2016), and the latest and on-going Foliation works (2021-2022).

On the Foliation works, Jane has written: "The 'botanical specimens' in these works are not natural, they are derived from second-hand domestic textiles, (table cloths, drapes, bedding) found by chance in thrift stores and flea markets. Once desirably stylish, these articles are now out-of-date, unwanted, abandoned. I select elements and motifs and develop them through a series of alterations and translations. These components are then 'woven' and 'stitched' together on the book page through slow, methodical drawing procedures. The mingling of text, nature imagery and science is suggestive of herbals, floras, plant hunter folios, specimen books, field guides, Victorian commonplace books, albums and scrapbooks." – Jane Buyers (2020)

Earlier works, such as the large Book of Hours drawings, derived from botanical sources dating back to the wallpaper and fabric designs of William Morris (1834-1896), leading artist of the British Arts and Crafts Movement, and a shower curtain motif from the 1960s. Other sources include direct observation in situ, such as at Doris McCarthy's cottage or in the artist's own garden, where plant life in various stages of abundance and decay are considered.

Spanning more than a century, the botanical sources that Buyers brings together emphasize the diversity and artificiality of botanical referencing, as reflections of complex impulses involving labour and idealization, and by choosing to work with graphite Buyers removes the emotive and descriptive content of colour, thereby affecting conventional notions of beauty.

Jane dedicates this exhibition to the memory of her dear friend and colleague Tony Urquhart.



Jane Buyers was born in Toronto. She received an honours B.A. in Visual Art from York University (1973) and a Master of Education in History and Philosophy from the University of Toronto (1990). She was Professor in the Fine Arts department at the University of Waterloo from 1988 to 2010, where she is now Distinguished Professor Emerita.

Buyers has worked in a variety of media and processes in printmaking, sculpture and drawing. She has exhibited in public galleries across Canada, as well in United States, U.K., Germany and Italy. Her work is in many private, corporate and public collections, including Art Gallery of Nova Scotia; Canada Council Art Bank; National Capital Commission, Governor-General's Residence; Museum London; Art Museum of the Americas, Washington D.C.

A thirty year survey show of Buyers' work, Gather…Arrange…Maintain, was curated and circulated by the Kitchener-Waterloo Art Gallery, 2013-2015. The catalogue design by Kathe Gray received the 2016 Ontario Association of Art Galleries Exhibition Catalogue Design Award, and includes essays by lead curator Crystal Mowry, and texts by Nancy Campbell and John Armstrong.

Buyers has been awarded a number of Canada Council and Ontario Art Council grants. She was elected to the Royal Canadian Academy of Arts in 2002 and has been represented by Paul Petro Contemporary Art since 1997.