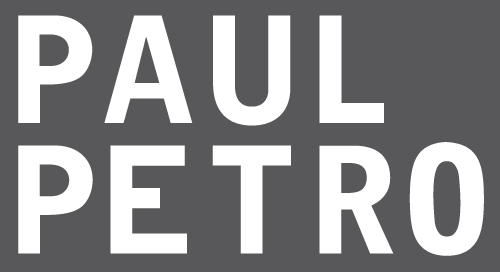 Editions Part One
January 13 - February 18, 2023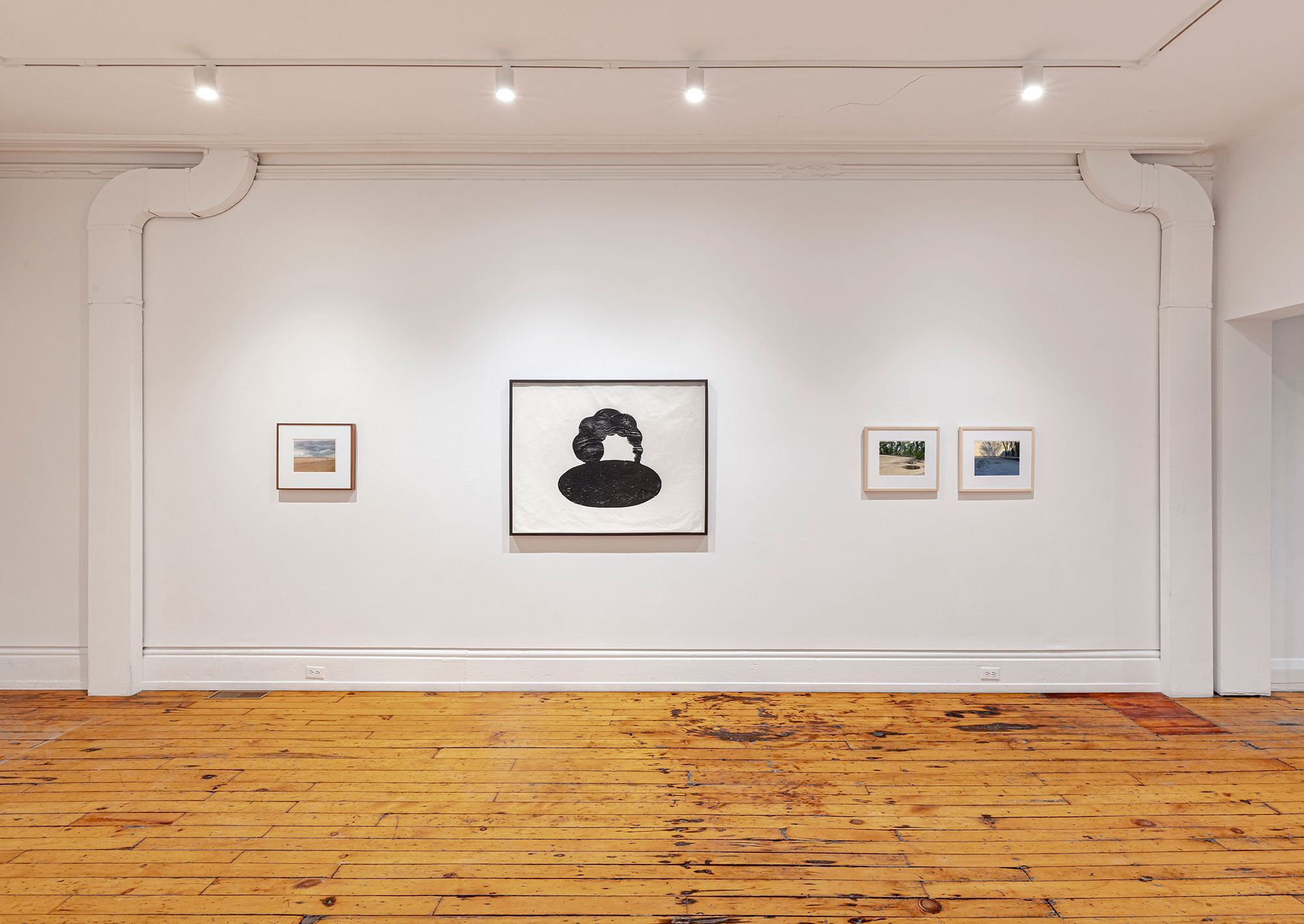 Paul Petro Contemporary Art is pleased to present the group exhibition Editions Part One, with works by the following artists:

Stephen Andrews

Tom Dean

FASTWÜRMS

General Idea

Sadko Hadzihasanovic

Nelson Henricks

Jay Isaac

Alex Katz

Glenn Ligon

Paul Morrison

Silke Otto-Knapp

Ged Quinn

Jeanne Randolph

Ho Tam


Editions Part Two opens Friday February 24th.



STEPHEN ANDREWS was born in 1956 in Sarnia, Ontario, Canada. His work deals with memory, identity, technology and their representations in various media including photography, drawing, animation, painting and ceramics. Over the last twenty five years he has exhibited his work across Canada, the U.S., Brazil, Scotland, France, Italy and Japan, including POV, a fifteen-year survey at the Art Gallery of Ontario (2015). He is represented in collections including the National Gallery of Canada, the Art Gallery of Ontario, the Montreal Museum of Fine Arts, the Belkin Art Gallery, the Agnes Etherington Art Centre, the Art Gallery of Hamilton, the Tom Thomson Art Gallery, the Schwartz Collection, Harvard amongst many others, and corporate art collections including Torys (Toronto), Osler, Hoskin and Harcourt (Toronto), the Royal Bank of Canada, National Bank of Canada, TD Canada Trust and the Bank of Montreal. Andrews is a recipient of the Governor General's Award in Visual and Media Arts (2019).

TOM DEAN was born in Markdale, Ontario (1947) and settled in Montréal in the late 1960s, where he studied visual art at Sir George Williams University (now Concordia University). In 1976 Dean moved to Toronto. In 1999 Dean represented Canada at the Venice Biennale and was a recipient of the Governor General's Award in Visual and Media Arts in 2001. Permanent collections include the National Gallery of Canada, the Art Gallery of Ontario, the Musée d'art contemporain de Montréal and the Musée des beaux arts de Montréal.

Formed in 1979, FASTWÜRMS is the cultural project, trademark, and shared authorship of Kim Kozzi and Dai Skuse. FASTWÜRMS creates poly-disciplinary artworks that mix performance and performative events into the context of immersive installations, collective making and social exchange projects. FASTWÜRMS artwork is characterized by a determined DIY sensibility, Witch Nation identity politics, and a keen allegiance towards working class, queer alliance, and artist collaborations. FASTWÜRMS is a Witch polity and epistemology, creating and circulating aesthetic knowledge as a shared emancipation and liberation narrative. FASTWÜRMS has exhibited and created public commissions and installations, performance, video and film projects, across Canada and in the United States, Europe, Brazil, Korea, and Japan. Exhibitions include Soylent Orange and Red of Tooth and Kaw at the 27th Biennale de Sao Paulo, Brazil. Donky@Ninja@Witch at the Art Gallery of York University, North York, the Contemporary Art Galley, Vancouver, and Plug In ICI, Winnipeg. FASTWÜRMS also recently exhibited Krummi Krunkar: Tarot+Tattoo in Reykjavik, Iceland, as part of the SEQUENCES Festival. House of Bast in Sligo, Ireland, and Bast is Best at The Power Plant. Their site sculpture Owl is currently installed on the roof of the Albright Knox as part of the Beyond/In, Western NY exhibition, Buffalo.

GENERAL IDEA were formed in 1969 by friends AA Bronson, Felix Partz and Jorge Zontal; for the next 25 years they lived and worked together to produce the living artwork of their being together, undertaking over 100 solo exhibitions, and countless group shows and temporary public art projects. They were known for their magazine FILE (1972–1989), their unrelenting production of low-cost multiples, and their early involvement in punk, queer theory, AIDS activism, and other manifestations of the other. In 1974 they founded Art Metropole, Toronto, a distribution center and archive for artists' books, audio, video, and multiples, which they conceived as the shop and archive for their Gesamtkunstwerk: The 1984 Miss General Idea Pavillion, a kind of meta-museum. From 1987 through 1994, they focused their work on the subject of AIDS. The group was de facto dissolved with the deaths of Pertz and Zontal in 1994 although General Idea's work continues to be exhibited.

SADKO HADZIHASANOVIC studied at the Academy of Fine Arts in Belgrade and earned his MFA at the University of Belgrade, Yugoslavia (1984). His first solo exhibitions were at the Museum of Modern Art in Belgrade (1983) and at the National Gallery of Bosnia and Herzegovina (1984), both while still a student. Since his arrival in Toronto from Bosnia in late 1992, Sadko has participated in over seventy exhibitions in public galleries and artist-run centres across Canada and has produced numerous portrait commissions. He is the recipient of visual arts grants from the Toronto Arts Council, the Ontario Arts Council, and the Canada Council for the Arts and has instructed at Georgian College, the University of Guelph, the Koffler Centre and the Avenue Road Arts School. Sadko has been exhibiting at Paul Petro Contemporary Art since 1999.

NELSON HENRICKS was born in Bow Island, Alberta and is a graduate of the Alberta College of Art (1986). He moved to Montréal in 1991, where he received a BFA from Concordia University (1994), and a PhD at Université du Québec à Montréal (2018). Henricks lives and works in Montréal, where he has taught art history and video production at Concordia University, McGill University, UQAM and Université de Montréal. A musician, writer, curator and artist, Henricks is best known for his videotapes and video installations, which have been exhibited worldwide. A focus on his video work was presented at the Museum of Modern Art in New York, as part of the Video Viewpoints series in 2000. His writings have been published in exhibition catalogues, magazines, and in several anthologies. Henricks was the recipient of the Bell Canada Award in Video Art in 2002 and received the Board of Govenors' Alumni Award of Excellence from the Alberta College of Art and Design in 2005. A mid-career retrospective of Henricks' work was presented at the Leonard and Bina Ellen Gallery in Montréal in 2010. Henricks' work can be in the collections including the National Gallery of Canada, the Museum of Modern Art (New York), Musée d'art contemporain de Montréal, the Musée des beaux-arts de Montréal, the Musée national des beaux-arts du Québec, the Leonard and Bina Ellen Gallery and Banque Nationale du Canada.

JAY ISAAC (b. 1975, Saint John, NB, Canada) is a Canadian artist of Lebanese descent. He studied at the Emily Carr Institute of Art and Design, Vancouver, Canada (1993-1997) and at the Cardiff Institute of Art, Cardiff, Wales (1996). His work has been widely exhibited, with notable exhibitions at Galleria d'art moderna di Bologna, Bologna; MOCA Toronto; Mercer Union, Toronto; Galerie Kunstbuero, Vienna; The Power Plant, Toronto; White Columns, New York; Cue Art Foundation, New York; Agnes Etherington Art Center, Kingston, ON; Weatherspoon Art Museum, Greensboro, NC; The AGO, Toronto; CAG, Vancouver; Night Gallery, LA; Monte Clark Gallery, Toronto/Vancouver; Beaverbrook Art Gallery, Fredericton, NB; soon.tw, Montreal; David Risley Gallery Copenhagen; McIntosh Gallery, London, ON; Paul Petro Contemporary Art, Toronto. Isaac was co-founder and publisher of Hunter and Cook Magazine (2009-2011) and founded and ran the @nationalgalleryofcanada Instagram account (2015-2016). He is the founder and co-director of Peter Estey Fine Art & Auctions (2018-present) which is an auction house that focuses on secondary market folk, outsider, Inuit and Canadian art. He has been the recipient of numerous awards including most recently: Canada Council Concept to Realization Grant (2022), Pollock-Krasner Foundation Grant (2021), Canada Council Research and Creation Grants (2021, 2018, 2017), Chalmers Art Fellowship (2019), Ontario Arts Council Project Grant (2018). Isaac's work can be found in numerous public and corporate collections in Canada. Isaac lives and works in Rowley, NB, Canada.

ALEX KATZ (American, b.1927) is renowned for his figurative paintings, which examine the nature of representing the three-dimensional world on canvas in simplified portraits and landscapes. Katz was born in Brooklyn; he attended the Cooper Union School of Art in New York, and then studied art at the Skowhegan School of Painting and Sculpture in Skowhegan, ME. Amidst the height of Abstract Expressionism in the United States, Katz painted representational works, but in the 1950s, his quick, expressive brushstrokes represented the influence of Abstract Expressionism. In the late 1950s and early 1960s, his adherence to simplified forms and to careful studies of light, flatness, and colour are particularly evident in his work. His allegiance to figuration and his embrace of the two-dimensional surface prefigured these features in Pop Art in the 1960s. Katz also worked with collage, printmaking, and set design, increasingly concentrating on these media and developing freestanding sculptural collages through the 1970s. He later painted large-scale landscapes, developing "environments" in his works intended to envelop and immerse the viewer, and continues working with natural themes in his works today. Katz has held solo exhibitions at the Irish Museum of Modern Art in Dublin, at the Jewish Museum, the Brooklyn Museum, and the Whitney Museum of American Art in New York, and at the Centro de Arte Contemporáneo de Málaga in Spain, among other venues, and has received several honours for his work, including a Guggenheim Fellowship and a membership in the American Academy of Arts and Letters. He currently lives and works in New York and Maine.

GLENN LIGON (b. 1960) is an artist living and working in New York. Throughout his career, Ligon has pursued an incisive exploration of American history, literature, and society across bodies of work that build critically on the legacies of modern painting and conceptual art. He is best known for his landmark text-based paintings, made since the late 1980s, which draw on the influential writings and speech of 20th-century cultural figures including James Baldwin, Zora Neale Hurston, Jean Genet, and Richard Pryor. He received a Bachelor of Arts from Wesleyan University and attended the Whitney Museum Independent Study Program. In 2011 the Whitney Museum of American Art held a mid-career retrospective of Ligon's work, Glenn Ligon: America, organized by Scott Rothkopf, that traveled nationally. Important recent shows include: Grief and Grievance (2021), at the New Museum, where Ligon acted as a curatorial advisor; Des Parisiens Noirs at the Musées d'Orsay, Paris (2019); Blue Black (2017), an exhibition Ligon curated at the Pulitzer Arts Foundation in St. Louis, inspired by the site-specific Ellsworth Kelly wall sculpture; and Glenn Ligon: Encounters and Collisions (2015), a curatorial project organized with Nottingham Contemporary and Tate Liverpool. Ligon has also been the subject of solo museum exhibitions at the Camden Arts Centre in London, the Power Plant in Toronto, the Walker Art Center in Minneapolis, and the Studio Museum in Harlem, among others. His work has been included in major international exhibitions, including the Venice Biennale (2015 and 1997), Berlin Biennal (2014), Istanbul Biennal (2011, 2019), Documenta XI (2002), and Gwangju Biennale (2000). Ligon's work is held in the permanent collections of museums worldwide including Tate Modern, London; Centre Pompidou, Paris; Museum of Modern Art, New York; Whitney Museum of American Art, New York; National Gallery of Art, Washington D.C.; Walker Art Center, Minneapolis; Art Institute of Chicago; San Francisco Museum of Modern Art; and the Los Angeles County Museum of Art. His awards and honors include a John Simon Guggenheim Memorial Foundation Fellowship and the Studio Museum's Joyce Alexander Wein Artist Prize. Most recently, Ligon was elected as a member of the American Academy of Arts and Letters.

PAUL MORRISON is a contemporary British painter best known for his methodical black and white floral paintings and prints. His works are produced through a process of scanning and projecting historical and vernacular prints and illustrations depicting flowers and gardens. "I'm interested in cognitive landscape, the terrain that one sees, somewhere behind the eyes," he's said of his work. Born in Liverpool, United Kingdom in 1966, Morrison received his MFA from Goldsmiths College of Art in 1998. He was awarded the 2002 Jerwood Painting Prize and has exhibited at the Hammer Museum in Los Angeles and Cheim & Reid in New York. The artist lives and works between London and Sheffield, United Kingdom. Morrison's works are held in the collections of the Fitzwilliam Museum in Cambridge, the Victoria and Albert Museum in London, The Museum of Modern Art in New York, and the Städel Museum in Frankfurt.

SILKE OTTO-KNAPP (1970 – 2022) was born in Osnabrück, majored in cultural studies at the University of Hildesheim and received her MFA from Chelsea College of Art and Design in London. She has held solo exhibitions at the Renaissance Society, Chicago (2020); the Midway Contemporary Art, Minneapolis (2017); the Art Gallery of Ontario, Toronto (2015); the Kunsthalle Wien and the Camden Arts Centre, London (2014); the Kunsthal Charlottenborg, Copenhagen (2013); the Kunstverein Munich (2010); and the Tate Britain, London (2005). She has also participated in many group exhibitions, including Michael Clark Cosmic Dancer, Barbican Centre Art Gallery, London (2020); Performer and Participant, Tate Modern, London (2019); the Liverpool Biennial 2018, Beautiful world where are you?, Sacré 101 – An Exhibition Based on The Rite of Spring, the Migros Museum für Gegenwartskunst, Zurich (2014); Dance/Draw, the ICA, Boston, MA (2011); and the 9th International Istanbul Biennial (2005).

GED QUINN (born 1963, Liverpool) is an English artist and musician. He studied at the Ruskin School of Art and St Anne's College in Oxford, the Slade School of Art in London, the Kunstakademie Düsseldorf and the Rijksakademie in Amsterdam. He now lives and works in the UK. Quinn has exhibited internationally in many shows including FOCUS: Ged Quinn at the Modern Art Museum of Fort Worth, Texas, USA, Endless Renaissance at Bass Museum, Miami Beach, USA, Beyond Reality: British Painting Today at Galerie Rudolfinum in Prague, and Newspeak: British Art Now at State Hermitage Museum, Saint Petersburg, Russia. He was represented by Wilkinson Gallery and is now represented by Stephen Friedman Gallery in London. In addition to his work as an artist, Quinn was a member of the 1980s new wave musical groups the Teardrop Explodes, the Wild Swans and the Lotus Eaters, and co-wrote the latter band's 1983 hit single "The First Picture of You".

JEANNE RANDOLPH is one of Canada's foremost cultural theorists. She is the author of the influential book Psychoanalysis & Synchronized Swimming (1991) as well as Symbolization and Its Discontents (1997), Why Stoics Box (2003), Ethics of Luxury (2007), Shopping Cart Pantheism (2015), Prairie Modernist Noir: The Disappearance of the Manitoba Telephone Booth (2018), and, most recently, My Claustrophobic Happiness. Dr. Randolph is also known for her curation and as an engaging lecturer, performance artist and musician. In universities and galleries across Canada, England, Australia, and Spain, she has spoken on topics ranging from the aesthetics of Barbie to the philosophy of Wittgenstein.

Born in Hong Kong, HO TAM is a media/visual artist who has worked in advertising and community psychiatry. He received a BA from McMaster University and an MFA from Bard College (NY). From 1996 to 1997, he was a participant at the Whitney Museum Independent Study Program. Tam has exhibited in public galleries and alternative spaces across Canada, including the Canadian Museum of Contemporary Photography (2001) and and two survey exhibitions, A Portrait of the Photographer, Paul Petro Contemporary Art (2015), and Cover To Cover at the Richmond Art Gallery, BC (2018). Tam's work was also included in The Tin Man Was A Dreamer: Allegories, Poetics And Performances Of Power at the Vancouver Art Gallery (2020). Over 15 of his experimental film/video works are in circulation including screenings at Centre Pompidou, Paris, Toronto International Film Festival, Yamagata International Documentary Film Festival and the travelling exhibition Magnetic North: Canadian Experimental Video organized by the Walker Art Center, Minnesota. Tam is a recipient of various grants and awards, including the Grand Marnier Video Fellowship (2003) from the Film Society of Lincoln Center (New York) and the Best Documentary Feature at Tel Aviv LGBT Film Festival. From 2004 to 2011, Tam taught in the Department of Visual Arts at the University of Victoria. Ho Tam lives in Vancouver, BC. He recently edited and published Frontline: Interviews with International Photo-based Artists. He is also the publisher of Hotam Press, an independent press of artist books, and currently runs a bookshop and gallery of the same name.