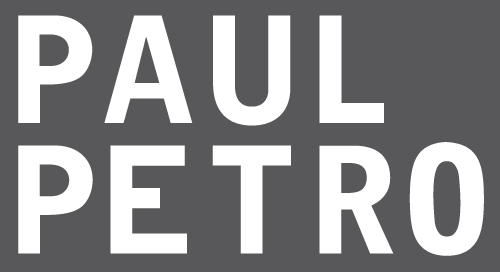 In the Gargoyle's Head
new paintings and ceramic works
November 18 - December 24, 2011
You've always been so far away,
your face just out of sight,
the sky distracts from your grimace,
but when the light is right,
the shadows deepen,
as does your glare,
your claws, your teeth,
your snake-like hair,
you're closer now,
so much that I can hold you.

Amy Bowles, November 2011


In the Gargoyle's Head is a collection of grotesque-inspired paintings and sculpture that was predominantly created on Toronto Island during an Artscape residency in 2011. This series continues Bowles' exploration of totemic characters through ceramic multiples and oil-based paintings. The figures and paintings are a collaboration of fantasy and memory inspired by the 12th century stone carvings & gothic grotesques that populated the English countryside of her youth.

"For me the ceramics embody a duality grounded in the comic and sinister values that I closely associate with these childhood memories. Growing up in the southwest of England in the village of Doulting, Somerset (population 200) I was surrounded by centuries-old layers of architecture that seemed to organically meld with the landscape and inform my pallet. The Pagan histories that were and are a part of my parents' world, inspired by their schooling as art students, created the environment that I grew up in. These works are a personal re-imagining of the gargoyles and the tales they told.

"Since coming to Canada in 1999 I have become immersed in North American storytelling imagery. Reconciling these influences with those of my upbringing has shaped my creativity and has brought music and performance into play since living here in Toronto. In recent years I have returned to making ceramics, a first love. While being visited by the looming carved faces of my childhood I have interpreted them and stories alike through painting and ceramic sculpture, songs and poems, acting and performing songs on stage and in clubs, to cast the same aesthetic spell."


Amy Bowles is multi-disciplinary artist, musician and actress. Born in London, UK, she graduated from the Cardiff Institute of Art and Design (1993-96) with a BA in Ceramic Design and moved to Canada in 1999. Since then she has been showing paintings, sculptures and film. Bowles is the lead vocalist for the Toronto bands Pony da Look and Permafrown. As an actress she has primarily worked with Toronto director and playwright Alex Wolfson, most recently in And so, the animal looked back... presented at the Art Gallery of York University (Toronto), January 28 - March 14, 2010. In the Gargoyle's Head is Bowles' fifth solo exhibition at Paul Petro Contemporary Art.