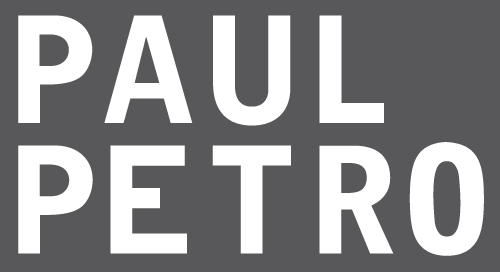 Imagining the Past, Remembering the Future (again)
February 22 - March 23, 2013
Many of the paintings make use of anthropomorphized animals or hybrid figures, derived from a number of different sources and references such as early fairy tale illustration, early advertising which relied on fairy tale, and 19th century illustrators like J.J. Grandville (admired by Walter Benjamin), whose use of dressed animals allowed him to skirt censorship restrictions and comment on current affairs. The works also draw on archival and contemporary photographs, and these references sometimes interact – as in the case of an archival photo of Albert Henry George Grey, 4th Earl Grey and former Governor General of Canada, dressed in a Puss in Boots costume, apparently derived from a specific illustration by Gustave Doré.


"As they have done for centuries, these kinds of hybrid figures may suggest questions about our hopes and aspirations, past and future, the changing relations of social classes, dress and consumption as display or camouflage, and the relation of humans to the environment, both historically and today."

Carol Wainio, December 2012


from The Book

"Carol Wainio belongs to the generation of Canadian painters whose artistic practice was influenced by the conceptual and political currents permeating the art world in the 1970s. These currents encountered the "return to figuration" in the early 1980s and engendered an approach to painting that was, on the one hand, marked by abstract and expressionist formal concerns and, on the other, by a desire to use painting as a means to think about representation itself as well as real-world issues. Her paintings are visually and conceptually full: layered with references to the past and present; to different regimes of knowledge; to popular and high art and their attendant modes of representation. And as paintings, they are emphatically constructed, drawing attention to the shaping and delineating character of paint and line, and shifting with ease between one spatial register and another, as well as between representational styles, each with its social, historical, and artistic connotations."

[...]

"Carol Wainio is especially fascinated by the narrative power of the fairy-tale, which often features animals in the role of helper to a human protagonist. Several works in the exhibition look at the well-known tale of Puss in Boots, in which clever Puss transforms his master's fortune by dressing him like a prince. Her recent paintings focus in particular on the aspect of reproduction inherent in the transmittal of the pictures for such folktales, a two-fold process in which an earlier illustration is copied by hand and then further translated mechanically into woodcuts or engravings. In fact, doubling is omnipresent in her paintings—in the two-page configuration of the prominent book motif, in the mirroring of animals and humans, and, more subtly, in echoes—and contrasts—between mediaeval Europe and today's developing economies. Doubling mimics the process of reproduction and introduces a destabilizing element into the representational conventions she depicts."

—Diana Nemiroff, foreword, Carol Wainio: The Book (Ottawa: Carleton University Art Gallery, 2010)


Carol Wainio was born in Sarnia, Ontario in 1955. After studies at the Nova Scotia College of Art and Design and the University of Toronto, she earned an M.F.A. from Concordia University in 1985. She taught in the Visual Arts Department at the University of Ottawa from 1987 to 1989 and was an assistant professor in the Department of Visual Arts at Concordia from 1989 to 1998. She lives and works in Ottawa, where she is an adjunct professor at the University of Ottawa. Her exhibition The Book, curated by Diana Nemiroff for Carleton University Art Gallery, contains works from 2002-2010 and is currently touring in Canada. A comprehensive hardcover catalogue is available. An exhibition of new work, Old Masters, also appears at the Kitchener Waterloo Art Gallery, March 8 - April 28, 2013.