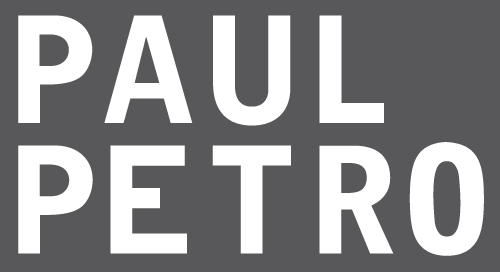 In Limbo
September 10 - October 9, 2010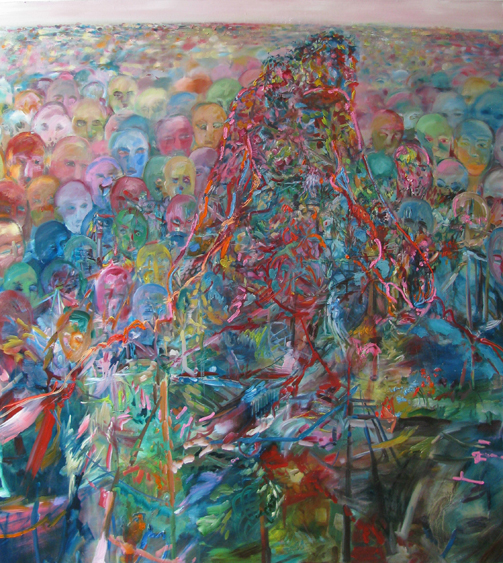 My work brings a personal perspective to difficult issues, while exploring the relationships between the physical and the spiritual. My paintings reveal a preoccupation with issues of the temporal and of the human condition, while focussing on feelings of foreboding in our existence, both within our memory and within our lives. Coupled with this sense of foreboding, I emphasize the inconsistency of emotions. The work lingers in between a place of darkness and one of playfulness, with the ability to both affect and evoke sensations. They speak of the fragility of human beings and the reality of the subconscious state.

There is a dichotomy between the difficulty of comprehending the reality of the internal world and a reaction to the outside world's fragility. Some of my paintings depict figures who are brought together by disparate objects or evocations that trail behind them, which brings forth themes of the home and the decorative, as well as
problems arising from our world's excessive fabrication and collection of material objects. I often depict figures that are part of their environment. They are invaded by their surroundings or forced to transform into the natural environment; they dissipate into the space they occupy, leaving behind a trace of their former presence. In my paintings there is a unity between humanity and nature, two worlds intertwined abiding by a natural contract.

My work is informed by a female consciousness as well as personal sources, although it also touches on many themes within the realities in our lives.

Mélanie Rocan, July 2010


Mélanie Rocan is a Franco-Manitoban artist based in Winnipeg. She completed the MFA painting program at Concordia University, Montreal in 2007 (including a year as an MFA exchange student at the Glasgow School of Art, 2005). In 2003, she graduated from the University of Manitoba with a Bachelor of Fine Arts Honours Degree, thesis in painting. In 2012 the Doris McCarthy Art Gallery will mount a touring survey exhibition of Rocan's work, with catalogue.