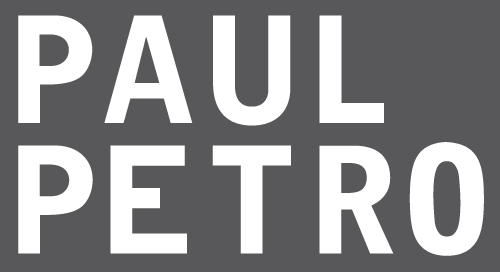 Human Natures
February 21 - March 21, 2020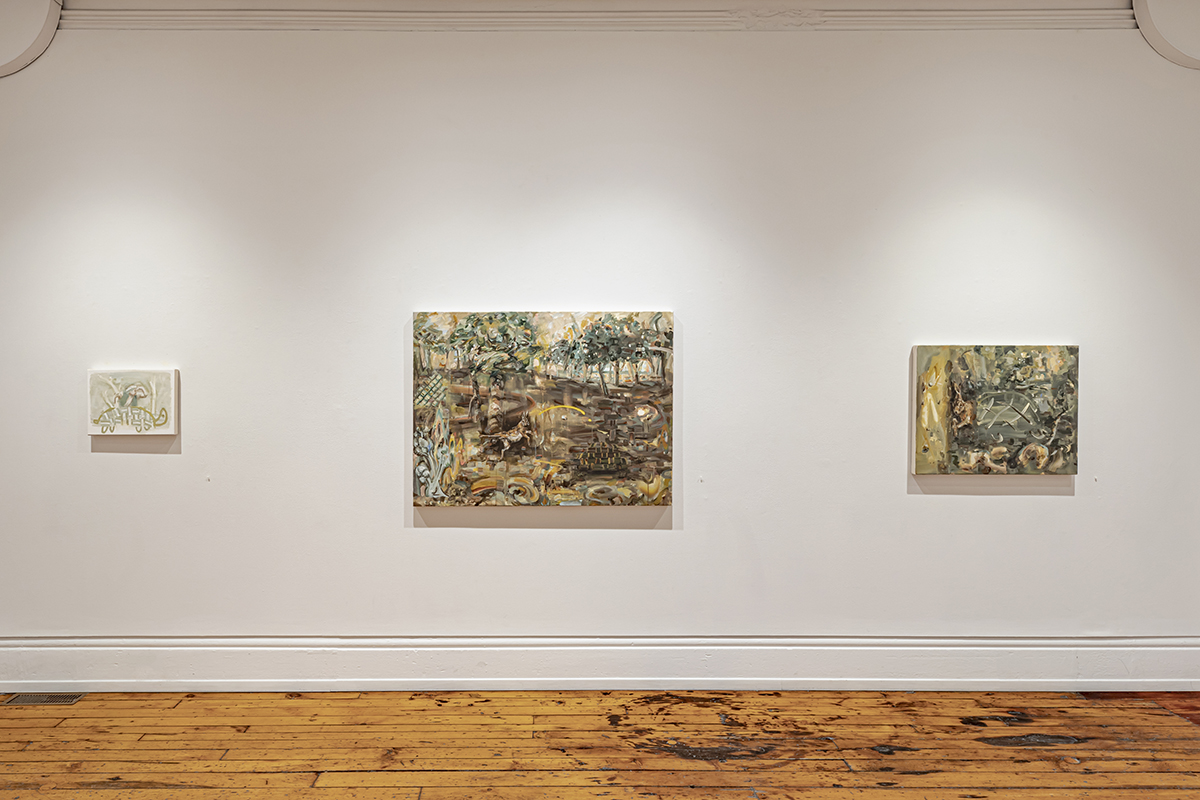 Carol Wainio at Paul Petro, Toronto

by Terence Dick

The AGO had already announced it was shutting down and more galleries would soon follow suit, so I made a pilgrimage to Paul Petro to see Carol Wainio's exhibition before it closes on Saturday and before all exhibitions in the city are declared off limits or, at the very least, accessible only by appointment. At a time when science provides no comfort and my anxiety about the fragile state of humanity (not simply its physical health, but its economic and social stability) grows daily, I can only find solace, comfort, and reassurance in the humanities. I look to history to know that we've survived crises like these in the past, and I look to art to give me something to live for, something to give me hope, something to distract me from the immediate concerns of mundane mortals by giving me a glimpse of that which transcends the everyday. In other words, I wanted to look at great art.

If pressed, I would say Wainio is one of the best painters of her generation. And if I had deep enough pockets, I would snap up one of her huge canvases in a second. She is an artist who can win over skeptics with her combination of technical ability and generosity of imagination, while also meeting the standard of arbiters of taste through that same high level of skill in service of a rigorous and ambitious intellect. I love talking about her works as much as I love looking at them because they give me a chance to show movement (parts of the paintings visibly vibrate and swirl), depth (you have to resist the urge to step into her forests), and layers (best seen in the incongruous, yet somehow fluid, meeting of different styles of representation on one canvas in one scene).

The majority of the works in this particular exhibition are inspired by the story of the tortoise and the hare. In addition to their status as featured in Aesop's Fables, this iconic paring of antipodal beasts finds easy parallels in attitudes toward contemporary economics and the environment. Being based in Ottawa must have had some impact on Wainio over the years, but the hint of political subtext is only one among a plethora of possible associations drawn from this collection of variations on a theme.

The movement I mentioned before, where nothing on the canvas feels settled and hidden areas quiver from the corner of your eye, creates a perception of flux – the great uncertainty that leaves philosophers pining for an epistemological anchor while they secretly adore the chaos that is their bread and butter. I could quite easily imagine living with a painting like Watcher, because I know I would always find something new within its borders. I would never run out of puzzle to discern. I would never stop delighting in discovery.

Maybe it's the pandemic happening all around us, but I must confess I feel somewhat embarrassed to be so self-involved with art while the world falls apart. Is it selfish to want to self-isolate with a painting for company? I've spent much of the last week trying to find perspective now that all that was routine has taken a backseat to hourly updates on a situation that progresses from bad to worse. I still secretly cling to my memories of last Saturday and my short visit to the gallery. It's important, I tell myself, to have something that brings you joy and makes the uncertainty less devastating. It's also essential to be reminded of the wonder of creation when the fear of death is getting most of the airtime. The places I've most often found these things that keep me going are almost all shuttered for the time being (as well they should be). Some might be convinced to open their doors on request, but knowing they're ready to reveal their riches once the coast is clear might be enough to get us through this time of dread.

This review first appeared on 19 March 2020 at akimbo.ca

Terence Dick is a freelance writer living in Toronto. His art criticism has appeared in Canadian Art, BorderCrossings, Prefix Photo, Camera Austria, Fuse, Mix, C Magazine, Azure, and The Globe and Mail. He is the editor of Akimblog. You can follow him on Twitter @TerenceDick.


On Human Natures

by Carol Wainio

"European fairy tale relied on animal helper figures to imaginatively navigate a human world where change in the conditions of life was impossible and good did not always triumph. As scarcity and hierarchy gave way to industry and social mobility, some well-worn characters were enlisted to sell things humans at first needed and perhaps later did not, accelerating growth which later became unsustainable. Puss in Boots sold shoes or other products and Le Petit Poucet led his brothers out of the forest with flashlight batteries or Peugot cars in early advertising. Gretel, who with her brother Hansel was also abandoned in the wood by a selfish older generation, sailed safely away on a swan and apparently didn't appear in later advertising for candy or charming houses.

It's also hard to find Aesop's earlier animals hawking products across the centuries. Fables illustrate more enduring human characteristics or morals. Still, the ground of anthropomorphized animals of fable has shifted in the anthropocene; their human natures echo strangely and more plaintively.

Fairy tale is replete with catastrophes, fears, desires and imagined transformations of an earlier world. Despite talking animals and other imaginings, neither quick devastation nor anthropogenic climate change was imaginable for Aesop or Jean de la Fontaine. In our time the former resulted in treaties and engineering feats to address threats. The fable of The Hare and the Tortoise resonates with fast versus slow calamities – hubris and short term thinking versus the glacial pace of efforts to address climate, for example. In a pessimistic 19th century retelling of the tale there is a different ending, little known, we're told, because few of the animals who witnessed the fabled race survived a great forest-fire shortly after. In that version the hare's hubris and laziness led him to decide not to bother racing the tortoise. Declared the fastest creature, tortoise was sent by the animal council to warn of the fire. He was too slow and they all perished.

But to illustrate is not to predict: Non-Western, indigenous turtles suggest the persistence or regeneration of nature and life itself. A young girl with braids named Greta (a variant of Gretel) recently addressed another large council about what she called the 'fairy tale' of unsustainable growth. Fables are true and untrue, paradoxical and ambiguous. While parts of the world now seem at times as harshly drawn as early tales – with an ersatz golden haired fabulist having left his gold tower for a House where serious writers are reduced to fairy tale analogies to describe a strange new kingdom, it may be worth considering what earlier talking animals or young girls with braids may still offer. In these works, figures from these tales wander across paint grounds and wonder about these things."

⁠— Carol Wainio, 2020


Carol Wainio was born in Sarnia, Ontario in 1955. After studies at the Nova Scotia College of Art and Design and the University of Toronto, she earned an M.F.A. from Concordia University in 1985. She taught in the Visual Arts Department at the University of Ottawa from 1987 to 1989 and was an assistant professor in the Department of Visual Arts at Concordia from 1989 to 1998. She lives and works in Ottawa, where she is an adjunct professor at the University of Ottawa. Her exhibition The Book, curated by Diana Nemiroff for Carleton University Art Gallery, contains works from 2002-2010. A comprehensive hardcover catalogue is available. An exhibition of new work, Old Masters, also appeared at the Kitchener Waterloo Art Gallery, March 8 - April 28, 2013.

Wainio's work was exhibited at the Montreal Museum of Fine Arts as part of the group exhibition Her Story Today, October 8, 2015, to August 7, 2016. In 2018 she was included in the inaugural group exhibition We'll All Become Stories at the new Ottawa Art Gallery. In 2019 she was named the Artist-In-Residence at the Diefenbunker, Ottawa, which led to the exhibition Disasters for Little Children. Wainio's work can also be found in the current group exhibition, Painting Nature with a Mirror, at the Musée d'art contemporain de Montréal to June 15, 2020. Carol Wainio is a recipient of the Governor General's Award in Visual and Media Arts (2014).