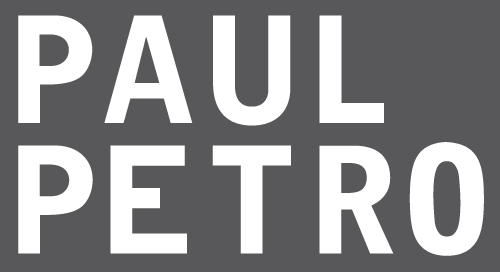 Figures In A Shifting Ground: Children are Listening / Let the Animals Speak
new paintings
September 3 - October 2, 2021
Figures in a Shifting Ground: Children are Listening / Let the Animals Speak

I've always been drawn to figure/ground relationships in the broad sense, and to marginal, vernacular traces of visual/material culture, narrative and history, to their expressions and reproductions over time – like the translation of folk or fairy tale into early advertising or political cartoon, or how a visceral sense of the reality of the distant past can be suggested in a global present when tropes from a Western long ago meet the contemporary far away.

Despite fairy tale's catastrophes, fears, desires, and wild transformations, or the fantastic talking beasts of fable, anthropogenic climate change was unimaginable for Aesop, Charles Perrault or Jean de la Fontaine. But as the ground of earlier anthropomorphized animals has shifted in the Anthropocene, their voices echo strangely and plaintively. And as narrators and artists once gave voice to nature and animals, we have now made nature talk back to us – loudly - in floods, wild-fires and rising temperatures - a new common ground displacing the slow, quiet, unconscious background story of reliably recurring seasons – reflected for centuries in recurring refrains of old ballads and narratives. One hopes that we can listen and respond to this call.

Ancient fable offered instruction in a manner that was restrained. Its brief, opaque forms of speech and unadorned illustrations (the boringness of which fascinated Walter Benjamin) focused on acts and their consequences without demonizing rhetoric. Compared to current folk/populist discourse, it is sober and adult. Placing moral instruction in the mouths of animals seems to limit the excesses of human hubris and self-absorption. Fable discourse is based on argument by example or extrapolation, requiring a sophistication and degree of abstract thinking lacking in much current public discourse - especially in America, which is now frighteningly awash in wild conspiracy theories worthy of the greatest fabulists. (In fairy tale, it is a child who breaks the representational spell of The Emperor's New Clothes; in the 21st century a young girl with braids named Greta speaks out about the "fairy tale of unsustainable growth").

I find myself yearning for the relative sanity of fable. In this work, reflecting on its nature, its images and certain early European fairy tale tropes, children listen and act and animals speak. In the fairy tale Le Petit Poucet (like the later Hansel and Gretel) a small boy overhears his parents plan to abandon him and his siblings in the wood rather than care for them any longer. After a failed trail of breadcrumbs (or stones), there are impossible feats and adventures with an ogre before the children save themselves and return to their selfish elders.

In my recent paintings, children fend for themselves in a now-shifting gulf stream, a dog discusses freedom with a wolf, or drops his meal in the river, transfixed in jealousy by his reflection. Dead hares from 17th century genre paintings are rotated and reborn to race with a child's drawing of a tortoise or a composting carapace, generating new growth or windmill-like vegetation. Trying to be hopeful, perhaps we need to be more mindful of the children and heed the talking animals.

-- Carol Wainio, August 2021



Carol Wainio was born in Sarnia, Ontario in 1955. After studies at the Nova Scotia College of Art and Design and the University of Toronto, she earned an M.F.A. from Concordia University in 1985. She taught in the Visual Arts Department at the University of Ottawa from 1987 to 1989 and was an assistant professor in the Department of Visual Arts at Concordia from 1989 to 1998. She lives and works in Ottawa, where she is an adjunct professor at the University of Ottawa.

Recent exhibitions include The Book, curated by Diana Nemiroff for Carleton University Art Gallery, with works from 2002-2010. A comprehensive hardcover catalogue is available. Wainio's work appeared in the solo exhibition, Old Masters, Kitchener Waterloo Art Gallery (2013), and at the Montreal Museum of Fine Arts as part of the group exhibition Her Story Today, (October 2015 - August 2016). In 2018 Wainio's work was included in the inaugural group exhibition We'll All Become Stories at the new Ottawa Art Gallery. In 2019 she was named the Artist-In-Residence at the Diefenbunker, Ottawa, which led to the exhibition Disasters for Little Children. Wainio's work was also included in the recent group exhibition, Painting Nature with a Mirror, at the Musée d'art contemporain de Montréal (2020). Upcoming exhibitions include Occurrence, Montreal (November-December, 2021).

Carol Wainio is a recipient of the Governor General's Award in Visual and Media Arts (2014).