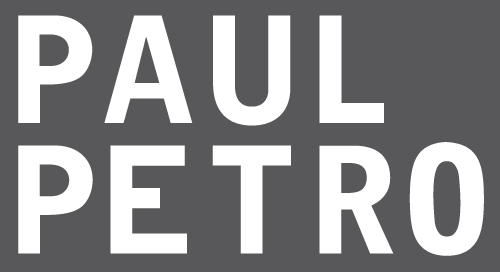 No Knowing
new paintings
October 8 - November 6, 2021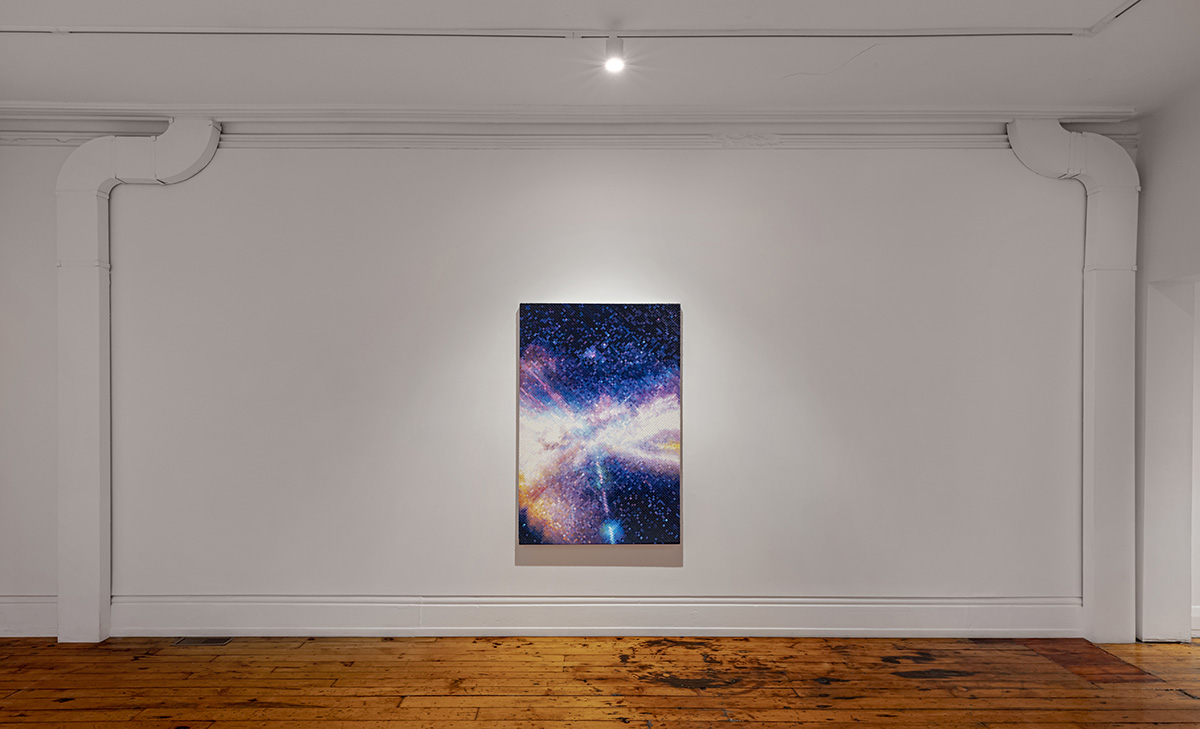 "Pareidolia is our ability to see shapes or make pictures out of random patterns. Someone might see in the changing shapes of a cloud an animal. In one of the paintings here you might imagine you see a disco ball. The night sky is a whole zodiac full of such imaginings.

If our stories are written in the stars, this exhibition is about a short but important chapter in my life. It is by no means the only way to interpret these works but I tell you this to give you some idea of what the impetus was to make them.

The paintings have sampled source images of the night sky from an astronomer friend, Jason Toliopoulos. His images were coupled with my long exposure photographs of cityscapes and artificially generated starscapes, They have been photoshopped together to produce the images on which the paintings are based.

This sequence of canvases is a series of stills from an imaginary slow zoom towards the light, a metaphor often associated with the end of life.
I have been depicting the heavens for a while now but only recently have I begun questioning why this is a recurring subject in my work.

I have always equated the stars above with pure knowledge beyond understanding. This is a part of a poetic idea that we are all made of stardust, comprised of the bits and pieces of the universe. What do we think about when we stare at the stars? It is when we take a moment to think philosophically and wonder about our place in the scheme of things.

It wasn't until recently, while reconciling the death of my father that I was reminded of something that had happened to me as an 18-year-old. I OD'd on drugs and had a near death experience. These paintings are illustrative of some of the hallucinations I had during that ordeal. At the risk of providing too much information, the death of my father precipitated looking back at these recollected visualizations and begin coming to terms with my father's side of the story. He was called to come identify my body at the hospital. In spite of having a sheet over my head, my name written on my chest in magic marker and a toe-tag, I regained consciousness to find my father weeping over me. It was something we never ever talked about.

The paintings were made to appear as if we the viewers are moving through time and space on a journey toward greater understanding."

— Stephen Andrews, September 22, 2021


Stephen Andrews was born in 1956 in Sarnia, Ontario, Canada. His work deals with memory, identity, technology and their representations in various media including photography, drawing, animation, painting and ceramics. Over the last twenty five years he has exhibited his work across Canada, the U.S., Brazil, Scotland, France, Italy and Japan, including POV, a fifteen-year survey at the Art Gallery of Ontario (2015). He is represented in collections including the National Gallery of Canada, the Art Gallery of Ontario, the Montreal Museum of Fine Arts, the Belkin Art Gallery, the Agnes Etherington Art Centre, the Art Gallery of Hamilton, the Tom Thomson Art Gallery, the Schwartz Collection, Harvard amongst many others, and corporate art collections including Torys (Toronto), Osler, Hoskin and Harcourt (Toronto), the Royal Bank of Canada, National Bank of Canada, TD Canada Trust and the Bank of Montreal. Andrews is a recipient of the Governor General's Award in Visual and Media Arts (2019).