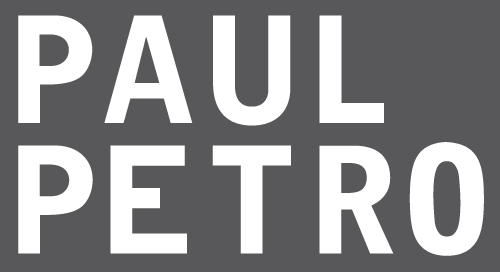 Parallel Membranes
new paintings
October 21 - November 19, 2022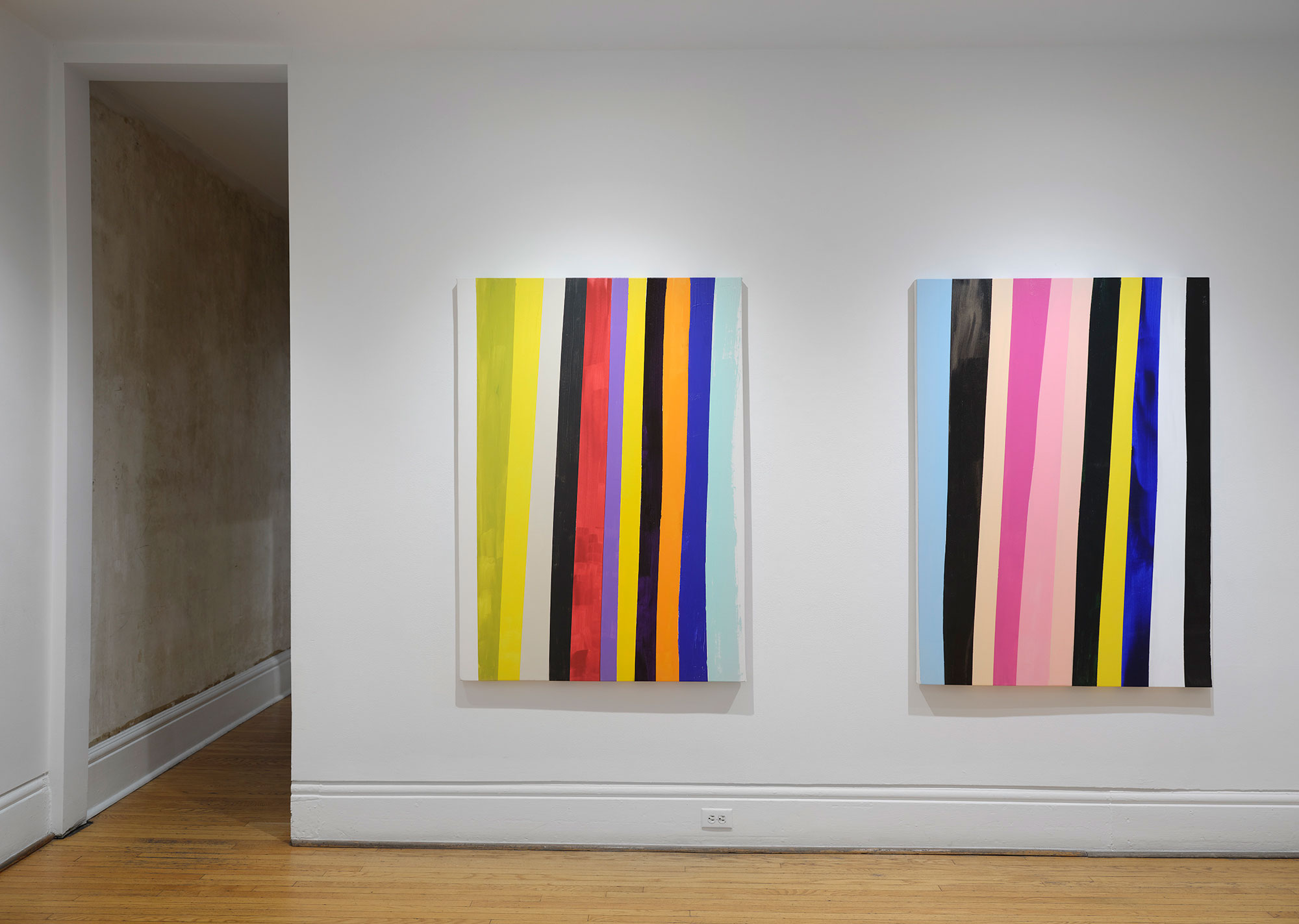 An exhibition of new work by Toronto-based artist Ron Giii is always an occasion. Known for his performance work and extensive drawing practice, Ron's new work is an exciting and remarkable plunge into painting, and a decisive moment for a practice that spans five decades. Ron Giii's exhibition is being presented in conjunction with new paintings by Gary Evans.


What do the artists, the evolutionary biochemist and the architect have in common? Well, for starters they have this writer and you, the reader, and now by extension these exhibitions. The artists are Gary Evans and Ron Giii, the evolutionary biologist is Nick Lane, and the architect is Alvar Aalto.

The title of Ron Giii's exhibition is Parallel Membranes, and comes from Nick Lane's book Transformer, published earlier this year. Well into the book, on page 279, Ron has underlined the following words from the following sentence and has added an asterik in the margin. "Parallel membranes, such as the cristae membranes of neuronal mitochondria, should generate stronger fields that amplify a signal and potentially interact with weaker fields on the cell membrane, modulating neural activity. Could this be what generates the EEG?" 1

The book had been given to Ron by Ann Dean. From a recorded conversation with Ron I asked him about the book and Nick Lane's research, and he mentioned an interview with Lane by Viviane Collier, published in Quanta Magazine this past August. Said Ron, "I got into it right away...and right smack in the middle of the article is 'parallel membranes'. And I went, oh, my God, that's right up my alley. So I scratched my head on that one. I thought Jesus. And then he's talking about electrons jumping across membranes from one to the other. Boom, boom, boom. Randomly getting excited. And this electrical formation is what produces life... ."

From the introduction to Collier's interview with Lane: "All living cells power themselves by coaxing energetic electrons from one side of a membrane to the other. Membrane-based mechanisms for accomplishing this are, in a sense, as universal a feature of life as the genetic code. But unlike the genetic code, these mechanisms are not the same everywhere: The two simplest categories of cells, bacteria and archaea, have membranes and protein complexes for producing energy that are chemically and structurally dissimilar. Those differences make it hard to guess how the very first cells met their energy needs.

"This mystery led Nick Lane, a professor of evolutionary biochemistry at University College London, to an unorthodox hypothesis about the origin of life. What if life arose in a geological environment where electrochemical gradients across tiny barriers occurred naturally, supporting a primitive form of metabolism while cells as we know them evolved? A place where this might be possible suggested itself: alkaline hydrothermal vents on the deep seafloor, inside highly porous rock formations that are almost like mineralized sponges... ." 2

During the months of my visits to Ron's studio over the spring, summer and fall, and time spent sorting through jpegs of paintings sent to me by Gary Evans, my reading at the time included some words by Alvar Aalto. In his speech "Rationalism and Man" from 1935, Aalto observed: "The things that surround [people] are hardly fetishes or allegories that have a mystical eternal value; more than anything else, they are cells and tissues, living beings, building components that make up human life. They cannot be treated differently from other biological units, lest they run the risk of not fitting into the system and becoming dehumanised." 3 The words 'cells' and 'biological units' leapt out at me and thus began my ongoing references to Ron and Gary's paintings as biological units.

Further deepening these thoughts came another quote by Aalto. From a 1938 speech at the Nordic Architectural Conference in Oslo, Aalto expressed: "I have said before that nature herself is the best standardisation committee in the world, but in nature, standardisation is almost exclusively applied to the smallest possible unit, the cell. This results in millions of flexible combinations that never become schematic. It also results in unlimited riches and perpetual variation in organically growing forms. We must follow the same path in architectural standardisation, too." 4

For as long as I have known Ron Giii's work, and I can say this about Gary Evans's work as well, I have observed the fluid relationship they each have with their ideas and materials and the fusion in this relationship that leads to the creation of their drawings and paintings, and that underscores the deeply humanising effect of the work.

There is a chronology in the paintings produced this year by Ron. They began with two small works in oil pastel on board, Putin's Chair and Biden's Yurt, followed by a large oil pastel on stretched canvas, Quantum Theatre, composed of a figurative form and a field of cell-like shapes, and finally the four Parallel Membranes paintings, all of an equally large size, which followed from Ron's encounter with Lane's research.

The title of Gary's exhibition is Light Moves and the paintings, also produced in the past year, follow from the artist's walks, by day and by night, amongst the buildings and open stretches in the Southern Ontario town of Alliston. "They attempt to capture [these] experiential and felt realities in different ways. While some share the visual subjectivity of looking, others use the figure as a space to embody experience." Much in the same way that Ron's Quantum Theatre painting behaves as a ringmaster in his exhibition (Ron agrees with this interpretation) there is a work by Gary, Painting Landscape, that functions as an allegory within his exhibition, "stepping back from the subjective immersion in the other works, to look at the larger project I have undertaken."

Last month Ron said to me, "The parallel lives of painters is transferred to the voltage in their bodies which is ten trillion cells per second." This sentence was carried forward and integrated as a postscript in his newly published artist book, Paint. We can think of the drawings, all from 2021, that form the basis for Ron's artist book, as a prelude to both the paintings in Ron's show and the ultimate pairing of his exhibition with the paintings of Gary Evans.

— Paul Petro


1. Nick Lane, Transformer: The Deep Chemistry of Life and Death, W.W. Norton and Co. 2022, page 279.

2. Vivianne Callier, Quanta Magazine, 8 August 2022. (summarizing British evolutionary biochemist Nick Lane's hypothesis about the origin of life, from the introduction to the interview)

3. Louna Lahti, Aalto, Taschen 2022, page 11 (originally printed in 2004).

4. Louna Lahti, Aalto, Taschen 2022, page 11 (originally printed in 2004).



Ron Gillespie was born in 1944 at New Westminster, BC. His earliest training in art took place in 1962-64 at H.S.C. Prince of Wales College, Nairobi, East Africa. He graduated from the Ontario College of Art in 1975. Giii established a significant performance art practice during the 1970's which led to the co-founding of the Centre for Experimental Art and Communication (CEAC). By the early 1980s he had moved into drawing while retaining a strongly performative element in the compositions. Philosophy, geometry and the anti- modern figure prominently in the work with influences including Artaud, Darwin, Hegel and Spinoza.

In 2008, Giii's work was the subject of a touring survey exhibition, Hegel's Salt Man. This long-overdue survey brought together a selection of work that ranges over 35 years. A key figure in the city's vibrant performance scene in the 1970s, Giii went on to develop a practice notable for the depth of its engagement with artmaking and its associated philosophical issues. The show featured some of the artist's early work, performance documentation and other ephemera, a selection from his voluminous writings and more recent drawings and oil stick paintings, and was accompanied by a 48-page catalogue, with essays by Rosemary Heather and Eli Langer. The exhibition was curated by Rosemary Heather and organized by the Doris McCarthy Gallery, University of Toronto, Scarborough. The catalogue is available at Paul Petro Contemporary Art.

Permanent collections include the National Gallery of Canada, Art Gallery of Ontario, Winnipeg Art Gallery, Art Gallery of Windsor, Edmonton Art Gallery, and Carleton University Art Gallery.