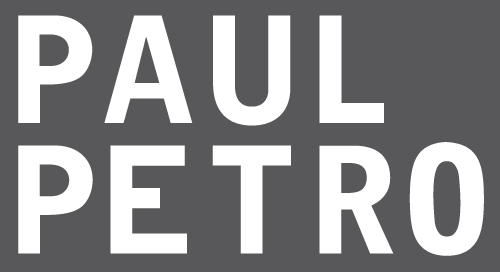 Sauvetage
new and recent paintings and works on paper
September 9 - October 15, 2022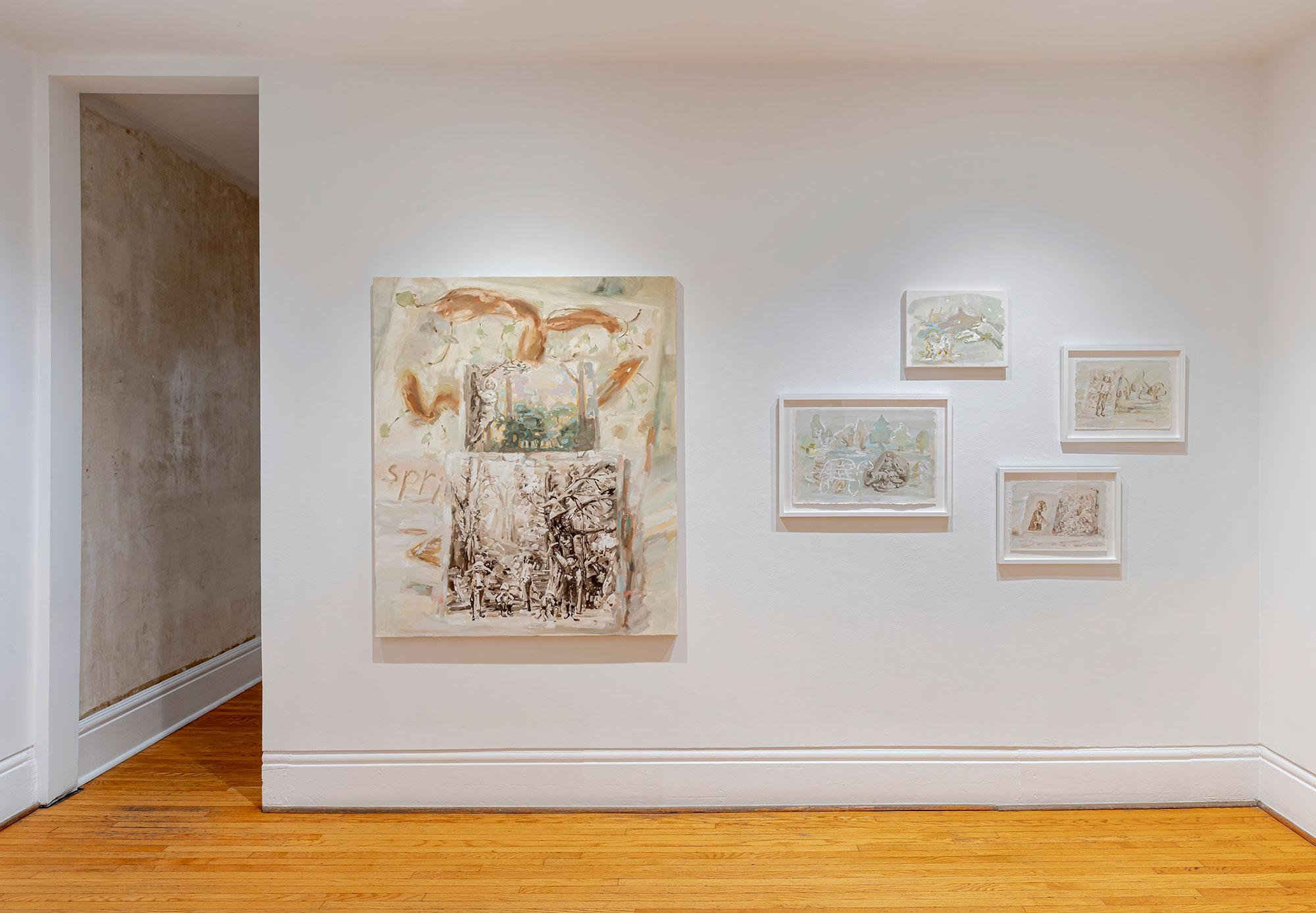 Paul Petro Contemporary Art is pleased to present an exhibition of new and recent work by Carol Wainio. The exhibition takes as it's cue the title image of the show, the painting Sauvetage. It is surrounded by paintings and works on paper that date back to 2015 and which interact with the formal and conceptual properties of Sauvetage, in the process providing an elaboration of meaning and an accentuation of narrative potential. It is as if the viewer has walked into a three-dimensional book, or a dream, and has became immersed in its pages. Are the pages in or out of sequence or do they accumulate? Such are the questions that the installation asks and the paintings offer as fairy tale and fable come together, from and for the ages.

Trees figure prominently in the exhibition, as do clusters of children, with one child in particular who has scaled a tree presumably to help find a way out of the forest. The direct translation of Suavetage is rescue. On a compositional level in Wainio's work we can see the effort of one child amongst many. One can also think of Greta Thunberg coming to the rescue as she represents a global constituency of children who are the latest voices to demand positive change, who see through the smoke and mirrors, the shadow play, and demand transparency and action.


Carol Wainio was born in Sarnia, Ontario in 1955. After studies at the Nova Scotia College of Art and Design and the University of Toronto, she earned an M.F.A. from Concordia University in 1985. She taught in the Visual Arts Department at the University of Ottawa from 1987 to 1989 and was an assistant professor in the Department of Visual Arts at Concordia from 1989 to 1998. She lives and works in Ottawa, where she is an adjunct professor at the University of Ottawa. Her exhibition The Book, curated by Diana Nemiroff for Carleton University Art Gallery, contained works from 2002-2010. A comprehensive hardcover catalogue is available.

Wainio's paintings were featured in the solo exhibition Old Masters, curated by Crystal Mowry for the Kitchener Waterloo Art Gallery, March 8 - April 28, 2013. Her work was exhibited at the Montreal Museum of Fine Arts as part of the group exhibition Her Story Today, October 2015, - August 2016. In 2018 she was included in the inaugural group exhibition We'll All Become Stories at the new Ottawa Art Gallery. In 2019 she was named the Artist-In-Residence at the Diefenbunker, in Ottawa, which led to the exhibition Disasters for Little Children. Wainio's work was included in the group exhibition Painting Nature with a Mirror, at the Musée d'art contemporain de Montréal, December 2019 – June 2020. Wainio's paintings will be the subject of a solo exhibition at La Poste, Montreal, in November - December 2023.

Carol Wainio is a recipient of the Governor General's Award in Visual and Media Arts (2014).