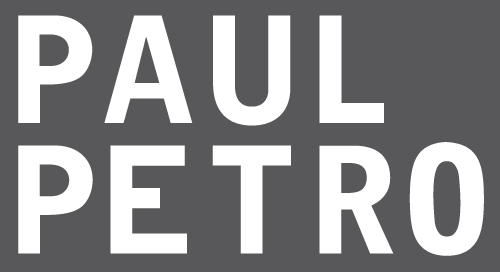 Editions Part Two
February 24 - April 1, 2023
Stephen Andrews

Donald Baechler

Ross Bleckner

Amy Bowles

Jane Buyers

Wendy Coburn

Marlene Creates

Gary Evans

FASTWÜRMS

Zachari Logan

Henry Moore

Mélanie Rocan

Su Rynard

Ho Tam

Andy Warhol

Natalie Wood


STEPHEN ANDREWS was born in 1956 in Sarnia, Ontario, Canada. His work deals with memory, identity, technology and their representations in various media including photography, drawing, animation, painting and ceramics. Over the last twenty five years he has exhibited his work across Canada, the U.S., Brazil, Scotland, France, Italy and Japan, including POV, a fifteen-year survey at the Art Gallery of Ontario (2015). He is represented in collections including the National Gallery of Canada, the Art Gallery of Ontario, the Montreal Museum of Fine Arts, the Belkin Art Gallery, the Agnes Etherington Art Centre, the Art Gallery of Hamilton, the Tom Thomson Art Gallery, the Schwartz Collection, Harvard amongst many others, and corporate art collections including Torys (Toronto), Osler, Hoskin and Harcourt (Toronto), the Royal Bank of Canada, National Bank of Canada, TD Canada Trust and the Bank of Montreal. Andrews is a recipient of the Governor General's Award in Visual and Media Arts (2019). A solo exhibition of drawings opens at PPCA in April 2023.


DONALD BAECHLER (b.1956, d. 2022) - Baechler's creative process began amidst a vast collection of popular images and objects, archives of years of photographing, looking and gathering. His paintings are condensed versions of a cumulative process that combined fragments and layers into what he called an "illusion of history." The artist cited Cy Twombly and Giotto as his primary influences. He had solo exhibitions at Cheim & Read, NY, The Kunsthalle Merano, Italy and The Museum der Moderne, Rupertinum, Salzburg. Baechler's work is in the collections of The Museum of Modern Art, The Whitney Museum of American Art, The Solomon R. Guggenheim Museum, The Museum of Contemporary Art, Los Angeles and The Centre George Pompidou, Musée National d'Art Moderne, Paris among other institutions worldwide.


ROSS BLECKNER was born in New York City and raised in Hewlett, NY. He received a Bachelor of Arts from New York University in 1971, and a Master of Fine Arts from Cal Arts in 1973. He has taught at many American universities. The Solomon R. Guggenheim Museum of Art held a major retrospective of Bleckner's work in 1995, summarizing two decades of solo exhibitions at museums including the San Francisco Museum of Modern Art (1988), the Contemporary Arts Museum (Houston, 1989), the Carnegie Museum of Art (Pittsburg, 1989), the Art Gallery of Ontario (1990), the Moderna Museet (Stockholm, 1991), and the Kolnischer Kunstervein (Cologne, 1991). Works are held in public collections including the Museum of Modern Art (New York), the Whitney Museum of American Art (New York), the Pulitzer Museum (St Louis), the Museum of Contemporary Art (Los Angeles), the Astrup Fearnley Museet for Moderne Kunst (Oslo) and the Museo National Centro de Arte Reina Sofia (Madrid). Recent exhibitions include Architecture of the Sky at the Bohme Chapel, Cologne (2016), which included a selection of Dome and Architecture of the Sky paintings from 1992 – 2013, Ross Bleckner: Find a Peaceful Place Where You Can Make Plans for the Future, a survey exhibition of recent work at the Dallas Contemporary, Dallas, TX (2017), the group exhibition Blue Black, curated by Glenn Ligon at the Pulitzer Museum, St. Louis (2017), Time of Disquiet, Maruani Mercier Gallery, Brussels (2018), and Ross Bleckner, Palais Schonborn-Batthany, Vienna (2018). Upcoming exhibitions include Ross Bleckner: Bilder 1985-2018 Paintings at the Neues Museum, Nuremberg.


AMY BOWLES graduated in 1996 with a BA Hons in Ceramic Design from the Cardiff Institute of Art and Design. After a few years working as an independent artist and children's entertainer, Amy left the UK and moved to Toronto, Canada. In Toronto, Amy began exhibiting her work in group shows until 2003 when she had her first solo show at 64 Steps Gallery. Since then she has been represented by Paul Petro Contemporary Art Gallery, where she regularly shows ceramic sculptures, paintings, films, and drawings. As a musician, Amy has been lyricist, co-songwriter, and vocalist for several Toronto-based bands, including Pony da Look, Permafrown and Hollow Earth. Amy has acted in and co-written songs for five plays written and directed by Toronto playwright Alex Wolfson. Her other acting credits include 'The Last Act', a short film by Tony Romano, and 'Clear Grey' by Christian Hamilton. The latter film was shown at the Edinburgh Film Festival in 2020. Bowles joins Zachari Logan in a two-person exhibition at PPCA in November 2023.


JANE BUYERS was born in Toronto. She received an honours B.A. in Visual Art from York University (1973) and a Master of Education in History and Philosophy from the University of Toronto (1990). She was Professor in the Fine Arts department at the University of Waterloo from 1988 to 2010, where she is now Distinguished Professor Emerita. Buyers has worked in a variety of media and processes in printmaking, sculpture and drawing. She has exhibited in public galleries across Canada, as well in United States, U.K., Germany and Italy. Her work is in many private, corporate and public collections, including Art Gallery of Nova Scotia; Canada Council Art Bank; National Capital Commission, Governor-General's Residence; Museum London; Art Museum of the Americas, Washington D.C. A thirty year survey show of Buyers' work, Gather…Arrange…Maintain, was curated and circulated by the Kitchener-Waterloo Art Gallery, 2013-2015. The catalogue design by Kathe Gray received the 2016 Ontario Association of Art Galleries Exhibition Catalogue Design Award, and includes essays by lead curator Crystal Mowry, and texts by Nancy Campbell and John Armstrong. Buyers has been awarded a number of Canada Council and Ontario Art Council grants. She was elected to the Royal Canadian Academy of Arts in 2002 and has been represented by Paul Petro Contemporary Art since 1997.


WENDY COBURN (AOCA, 1986) was a Toronto-based artist whose studio practice included photography, sculpture, installation and video. Coburn's work engaged a range of concerns such as popular culture, mental health, gender, whiteness, nationhood and the role of images in mediating cultural difference. An associate professor at OCAD University, Wendy Coburn served for several years as an Associate and Assistant Dean in the Faculty of Art and most recently led curriculum development for a new Art & Social Change program. Coburn taught in the Sculpture/Installation program and also taught a cross-disciplinary course fostering research and peer support for studio production in the areas of sexuality, gender and LGBTQ issues. Coburn's work has been exhibited and screened in exhibitions and festivals including MIX, New York Gay & Lesbian Experimental Film/Video Festival (2002), the Living Effect, Ottawa Art Gallery (2010), Landmarks, Thames Art Gallery, Chatham (2013), Art Gallery of Windsor (2014), Art Gallery of Peterborough (2015), Photophobia, Art Gallery of Hamilton, Transmediale International Media Art Festival (Berlin, Germany), Kassel Documentary Film & Video Festival, and the Dublin Lesbian & Gay Film and Video Festival. Solo exhibitions include Acting Out, University of Lethbridge Art Gallery (2013), Anatomy of a Protest, Art Museum, University of Toronto (2014), and Fable for Tomorrow, Onsite Gallery, Toronto (2022). A catalogue raisonne of Coburn's survey exhibition is due out in 2023.


MARLENE CREATES lives and works in Portugal Cove, Newfoundland & Labrador. For almost 40 years her work has been an exploration of the relationship between human experience and the land, and the impact they have on each other. Since 2002 her principal artistic venture has been to closely observe and work with the 6 acres of boreal forest where she lives. Since the mid-1970s, Creates' work has been presented in over 350 solo and Group exhibitions and screenings across Canada (including several nationally touring solo exhibitions) and in Austria, China, Denmark, England, France, India, Ireland, Korea, Scotland, and USA. Since 2005 she has held over 40 site-specific, multidisciplinary events in the patch of boreal forest where she lives, called The Boreal Poetry Garden. Her work has been commissioned by the Art Gallery of Memorial University, Sun Life Assurance Company, Mount Saint Vincent University Art Gallery, Gallery 101, Art Gallery of Hamilton, Art Gallery of Greater Victoria, Health Care Corporation of St. John's, Edmonton Art Gallery, and the Workers Arts & Heritage Centre in Hamilton. Creates has been invited to participate in residencies by the Art Gallery of Algoma, Southern Alberta Art Gallery, Boréal Multimédia, Est-Nord-Est (Saint-Jean-Port-Joli), Canadian Parks and Wilderness Society (Yukon), W(here) Festival (Pictou County, NS), Full Tilt Creative Centre (McIvers, NL), University of British Columbia Okanagan, rare Charitable Research Reserve (Cambridge, ON), and 4elements Living Arts (Manitoulin Island, ON).

Creates has been the curator of several exhibitions, worked in artist-run centres (SAW in Ottawa and Eastern Edge in St. John's), and taught visual arts at Algonquin College (1975-82), the University of Ottawa (1982-85), and the Nova Scotia College of Art and Design (1998). She was a director of the Photography Program at the Banff Centre for the Arts (1991) and an invited academic visitor for the Art, Space + Nature MFA at the Edinburgh College of Art (2015). She has also led multidisciplinary place-based art projects with over 2,000 school children in Newfoundland. She has presented over 200 guest lectures at institutions and conferences in Canada, Chile, Italy, UK, and USA, including the Glasgow School of Art, the University of Oxford, the University of Kent at Canterbury, and the Universities of Turin, Venice and Siena. In 2008 she was the keynote presenter at the symposium Art, Rural Life and Environmental Concern at the University of the West of England in Bristol, and in 2012 she was a plenary speaker at the biennial conference Space + Memory = Place, of the Association for Literature, Environment, and Culture in Canada. Earlier awards include the Artist of the Year Award from the Newfoundland & Labrador Arts Council (1996), the CARFAC National Visual Arts Advocate Award (2009), the VANL-CARFAC Long Haul Award for Excellence in the Visual Arts (2009) "which recognizes a substantial contribution to the visual culture of Newfoundland and Labrador by a senior artist," and the Grand Jury Award at the Yosemite International Film Festival (2014). She was elected to the Royal Canadian Academy of Arts in 2001. A solo exhibition of new work by Creates opens in April 2023 at PPCA.


GARY EVANS was born in Weston Super Mare, England and resides in Alliston, Ontario. His paintings challenge traditional notions of perception and experience of the Canadian landscape. Evans states, "abstraction for me has always been extrapolated from the real. In using it that way I hope to talk about the phenomena of perception that we all experience." Of his more than twenty solo exhibitions highlights include a touring survey exhibition of his work, Seeing Things: The Paintings of Gary Evans, curated by Stuart Reid, which toured Canada between 2000-2002 as well as a survey of paintings, Station, curated by James Patten at The Art Gallery Of Windsor in 2008 and a 15-year survey, Farther Afield, curated by Renee van der Avoird at the MacLaren Art Centre, Barrie, in 2016. His work was the subject of a 25-year collection-based survey at Paul Petro Contemporary Art in July-August, 2020. Evans is a graduate of the Ontario College of Art (1989) and is the past Coordinator of the School of Design And Visual Art, Georgian College, Barrie, ON. Evans has been exhibiting at PPCA since 1995.


Formed in 1979, FASTWÜRMS is the cultural project, trademark, and shared authorship of Kim Kozzi and Dai Skuse. FASTWÜRMS creates poly-disciplinary artworks that mix performance and performative events into the context of immersive installations, collective making and social exchange projects. FASTWÜRMS artwork is characterized by a determined DIY sensibility, Witch Nation identity politics, and a keen allegiance towards working class, queer alliance, and artist collaborations. FASTWÜRMS is a Witch polity and epistemology, creating and circulating aesthetic knowledge as a shared emancipation and liberation narrative. FASTWÜRMS has exhibited and created public commissions and installations, performance, video and film projects, across Canada and in the United States, Europe, Brazil, Korea, and Japan. Exhibitions include Soylent Orange and Red of Tooth and Kaw at the 27th Biennale de Sao Paulo, Brazil. Donky@Ninja@Witch at the Art Gallery of York University, North York, the Contemporary Art Galley, Vancouver, and Plug In ICI, Winnipeg. FASTWÜRMS also recently exhibited Krummi Krunkar: Tarot+Tattoo in Reykjavik, Iceland, as part of the SEQUENCES Festival. House of Bast in Sligo, Ireland, and Bast is Best at The Power Plant. Their site sculpture Owl is currently installed on the roof of the Albright Knox as part of the Beyond/In, Western NY exhibition, Buffalo. FASTWÜRMS is in production on a new installation set to open at PPCA in May 2023


ZACHARI LOGAN (b. 1980, Saskatoon, SK) received his MFA from the University of Saskatchewan (2008). Through large-scale drawing, ceramics, painting and installation practices, Zachari Logan evolves a visual language that explores the intersections between masculinity, identity, memory and place. In previous work related to his current practice, Logan investigated his own body as an exclusive site of exploration. In recent work, Logan's body remains a catalyst, but no longer the sole focus. Employing a strategy of visual quotation, mined from place and experience, Logan re-wilds his body as a queer embodiment of nature. This narrative shift engages ideas of beauty, empirical explorations of landscape and overlapping art-historic motifs. Logan has shown extensively in North America and Europe. Collections include the National Gallery of Canada, Art Gallery of Ontario, Remai Modern (Saskatoon), McMichael Canadian Art Collection (Kleinberg, ON), Mackenzie Art Gallery (Regina, SK), Leslie Lohman Museum (New York, NY), the Nerman Museum of Contemporary Art (Overland Park, Kansas) and the Schulich School of Business, York University (Toronto, ON). Corporate art collections include TD Canada Trust, Scotiabank and Cadillac Fairview. Logan and Amy Bowles are featured in a two-person exhibition at PPCA in November 2023.


HENRY MOORE was born in Castleford, a small mining town in Yorkshire, in 1898. After training to be a teacher and serving in the British Army he studied at Leeds School of Art and then the Royal College of Art, London. By the 1950s Moore had begun to receive a number of international commissions. He continued working in sculpture, drawing, printmaking and textile design until his death in 1986. Moore was a pioneer, and the first British artist to become a global star in his own lifetime. His work came to symbolise post-war modernism and can be said to have caused a British sculptural renaissance. He is best known for his monumental bronze sculptures but he also made carvings, drawings, prints and designed textiles and tapestries.
Inspired by the human body and natural forms, Moore often made work on the subjects of the mother and child, the reclining figure and internal / external forms.


MÉLANIE ROCAN (b. 1980, La Broquerie, MB) is a Franco-Manitoban artist. She has a BFA from the University of Manitoba (2003) and an MFA from the University of Concordia in Montreal (2008). Rocan says, "During the making of the work there is a constant shifting between building and re-building within the framework of memory, allowing for new territory to be explored. I often let the painting linger between movement and stillness, and this is captured in the final product. I am also mindful of contradictions, which I find interesting — the dualities that are in constant flux, the oppositions and harmonies within the human condition. There exists a dichotomy between the inner emotional condition and the psychological unease with the environment depicted in the paintings." Rocan is a three-time semi-finalist in the RBC Painting Competition. In 2012 – 2013 her work was the subject of a survey exhibition, Souvenir involuntaire, organized by the Doris McCarthy Gallery at the University of Toronto Scarborough campus. This exhibition toured to the Kenderdine Art Gallery at the University of Saskatchewan (Saskatoon, SK) and Plug-In ICA (Winnipeg, MB). The bilingual catalogue includes an essay by Josée Drouin-Brisebois. Rocan is the recipient of awards and grants from the Canada Council, Manitoba and Winnipeg Arts Council. Her work has also been included in numerous group exhibitions; Crossing Natures at Tom Thomson Gallery in Owen Sound in 2016, My Winnipeg, at La Maison Rouge, in Paris and Carte Blanche painting survey at MOCCA Toronto in 2008. Collections include the Agnes Etherington Art Centre (Kingston, ON), Winnipeg Art Gallery, Doris McCarthy Gallery (Toronto), TD Bank (Toronto), RBC (Toronto) and the Manitoba Arts Council. Rocan teaches at the University of Manitoba. Rocan will be exhibiting new work and is the subject of a concise survey exhibition opening this July on both floors of PPCA.


SU RYNARD is a media artist with a body of work that spans nearly three decades. From her early video art to her feature films, Rynard has worked across a range of approaches: dramatic, experimental, documentary, and installation. Her interest in science, ecology and natural history and has informed and inspired her recent projects. The National Gallery of Canada, The Canada Council Art Bank, and The Museum of Modern Art in New York have purchased and /or programmed Rynard's work. Rynard was born in 1961 in Toronto. She received an entrance scholarship to York University, and was awarded the George A. Reid Scholarship and the Melvile P. White Scholarship before graduating with honours from the Ontario College of Art in 1985. Rynard was a director resident at the Canadian Film Centre in 1996. Seed Bank was originally presented at PPCA in 2011.


Born in Hong Kong, HO TAM is a media/visual artist who has worked in advertising and community psychiatry. He received a BA from McMaster University and an MFA from Bard College (NY). From 1996 to 1997, he was a participant at the Whitney Museum Independent Study Program. Tam has exhibited in public galleries and alternative spaces across Canada, including the Canadian Museum of Contemporary Photography (2001) and and two survey exhibitions, A Portrait of the Photographer, Paul Petro Contemporary Art (2015), and Cover To Cover at the Richmond Art Gallery, BC (2018). Tam's work was also included in The Tin Man Was A Dreamer: Allegories, Poetics And Performances Of Power at the Vancouver Art Gallery (2020). Over 15 of his experimental film/video works are in circulation including screenings at Centre Pompidou, Paris, Toronto International Film Festival, Yamagata International Documentary Film Festival and the travelling exhibition Magnetic North: Canadian Experimental Video organized by the Walker Art Center, Minnesota. Tam is a recipient of various grants and awards, including the Grand Marnier Video Fellowship (2003) from the Film Society of Lincoln Center (New York) and the Best Documentary Feature at Tel Aviv LGBT Film Festival. From 2004 to 2011, Tam taught in the Department of Visual Arts at the University of Victoria. Ho Tam lives in Vancouver, BC. He recently edited and published Frontline: Interviews with International Photo-based Artists. He is also the publisher of Hotam Press, an independent press of artist books, and currently runs a bookshop and gallery of the same name.


ANDY WARHOL grew up in a working class district in Pittsburgh. He was a prolific artist working in many media, and his work influenced the ways art has been made and perceived ever since his rows of Campbell's Soup paintings were first exhibited in 1962. Warhol graduated in 1949 with a Fine Arts degree from Carnegie Tech in Pittsbugh, where he trained as an art designer. The skills and strategies he learned there would later provide him with an innovative approach to art. He moved to New York and achieved immediate success as an advertising illustrator and commercial artist for magazines and newspapers. Warhol was fascinated by Hollywood, fashion and style. He transferred this interest to his artwork, claiming not to see the difference between a museum and a department store. Blurring the distinction between art and life, he believed art could be fashion, decoration, politics. The work of Andy Warhol has been read as a critical assault on the pretensions and traditional concepts of high culture. Warhol, however, was deliberately unclear as to the meaning of his work and always gave the appearance of indifference and ambivalence. With in a wry, deadpan delivery, he denied any link to socio-political commentary. Warhol's images have become the icons of a particular age in American cultural history typified by the advent of mass marketing, television, news media and the celebrity commodity. In his world, he declared, everyone could be famous for 15 minutes. In 1989 the Andy Warhol Museum was established posthumously in Pittsburgh, and it houses the largest collection of his work.


Born and raised in Trinidad, NATALIE WOOD arrived in Toronto in 1984 to study psychology, sociology and women's studies at the University of Toronto before obtaining her studio training at Ontario College of Art. Wood then went on to complete an MA in Art Education from OISE, at the University of Toronto, in 2000. Wood's work cohabits the areas of popular culture, education and historical research, spanning the visual and media arts. The practice includes painting, drawing, printmaking, photography, video and performance, and extends into Wood's work as a curator, educator and community-based social activist. Wood is currently a tenured Professor in the Social Service Work Program at George Brown College where she co-founded and coordinated their Social Innovation Hub, an early stage incubator. She is also pursuing a PhD through the Faculty of Environmental Studies program at York University. Wood's first exhibition at Paul Petro Contemporary Art was a twenty-year survey entitled Exordium, in 2021.