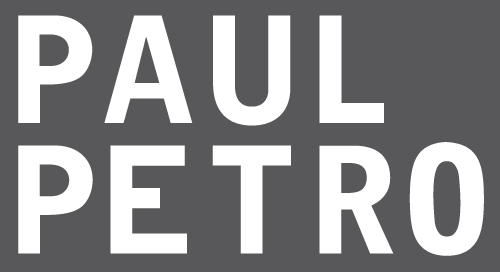 Ron Giii
Ron Gillespie was born in 1944 at New Westminster, BC. His earliest training in art took place in 1962-64 at H.S.C. Prince of Wales College, Nairobi, East Africa. He graduated from the Ontario College of Art in 1975. Giii established a signifant performance art practice during the 1970's which led to the co-founding of the Centre for Experimental Art and Communication (CEAC). By the early 1980s he had moved into drawing while retaining a strongly performative element in the compositions. Philosophy, geometry and the anti- modern figure prominently in the work with influences including Artaud, Darwin, Hegel and Spinoza.

In 2008, Giii's work was the subject of a touring survey exhibition, Hegel's Salt Man. This long overdue survey brought together a selection of work that ranges over 35 years. A key figure in the city's vibrant performance scene in the 1970s, Giii went on to develop a practice notable for the depth of its engagement with artmaking and its associated philosophical issues. The show featured some of the artist's early work, performance documentation and other ephemera, a selection from his voluminous writings and more recent drawings and oil stick paintings, and was accompanied by a 48-page catalogue, with essays by Rosemary Heather and Eli Langer. The exhibition was curated by Rosemary Heather and organized by the Doris McCarthy Gallery, University of Toronto, Scarborough. The catalogue is available at Paul Petro Contemporary Art.

Permanent collections include the National Gallery of Canada, Art Gallery of Ontario, Winnipeg Art Gallery, Art Gallery of Windsor, Edmonton Art Gallery, and Carleton University Art Gallery.
Exhibition History

2022

2021

2020

Lithium Ion Critique, film, directed by Gaye Jackson
Canaries in a Coal Mine, group exhibition, Paul Petro Contemporary Art, Toronto

2019

Geometry Street, Paul Petro Contemporary Art, Toronto
Art Toronto, Paul Petro Contemporary Art, Toronto
Papier 19, Paul Petro Contemporary Art, Toronto
Geometry Street, Headbones Gallery, Vernon, BC

2017

Kathy Acker Award
Tributes and Tributaries 1971-1989, group exhibition, Art Gallery of Ontario, Toronto
Mike Hoolboom's Book on Underground Funnel
Performance of Internet Christ, Cinecycle, Toronto

2016

National Gallery of Canada, Library and Archives
Is Toronto Burning?, group exhibition, York University Art Gallery, Toronto
Screening of Taste, Super 8mm Film Festival, Cinecycle, Toronto
John Porter Book on the Funnel Film Center
Book launch of Oxygen Theatre, Impulse Magazine, Toronto

2014

2013

Papier 13, Paul Petro Contemporary Art, Toronto

2012

Papier 12, Paul Petro Contemporary Art, Toronto

2011

2010

2009

2008

2007

Hegel's Salt Man, Survey exhibition, Doris McCarthy Galery, University of Toronto (with catalogue), Toronto
Throwing Words Off A Bridge, Paul Petro Contemporary Art

2006

The Identification Theater, (performance with Veronica Hunik, ABC No Rio, New York, NY
On Representation, Paul Petro Contemporary Art, Toronto
The Atomic Theater, Paul Petro Contemporary Art, Toronto
Independent Curator's Selection, Headbones Gallery, Toronto

2004

2003

2001

Hydrogen, Paul Petro Contemporary Art, Toronto
Group show, The West Wing gallery, Toronto
Drawings in new acquisitions show, Art Gallery of Ontario. Toronto

1999

Drawings accepted into Edmonton Art Gallery
Group show of photographs at Sayde Bronfman Centre, Montreal

1998

Group show at Tableaux Vivant Gallery, Toronto

1997

Wrote text for ABC No Rio performance, Chocolate Soup
Drawings accepted by Windsor Art Gallery.
Piano CD recording, Ron Giii Playing Solo, published by Random Parallel Gallery, Toronto.

1996

Published text in New York entitled, What Language Are We Having for Dinner?, collaboration with Bruce Eves.
Recent acquisitions show, National Gallery of Canada, Ottawa.
Drawings accepted into Carlton University Art Gallery, Ottawa.

1995

Heavy Mental (group show, cur. Philip Monk) The Power Plant, Toronto (catalogue)

1992

The Geometry Shop, Evelyn Aimis Gallery, Toronto

1991

The Bourgeois Opera, Evelyn Aimis Gallery, Toronto

1990

The Anti-Conscious, The Atomic Theatre, Evelyn Aimis Gallery, Toronto

1989

The Gas Works, Evelyn Aimis Gallery, Toronto

1988

Body Is A Loaded Word (group show), Evelyn Aimis Gallery, Toronto

1987

The Dictator's Opera, Cold City Gallery, Toronto (brochure)

1986

The Atomic Theatre and The Dictator's Opera, 49th Parallel, New York (brochure)

1985

Group show at Postmasters Gallery, New York, NY

1983

New Acquisitions exhibition, Ottawa.
Group show at Power Plant Gallery, Toronto.

1982

Founder of TRY Organization Theatre Co. for ex-mental patients
Produced, directed and wrote text for production of The Outer and Inner Universe performed by members of TRY Organization, Art Resource Culture Gallery, Director, Derek Dowden, Toronto
Produced, directed and wrote text for Schizophrenic Opera, TRY Organization Theatre Co. Joseph Workman Auditorium, Toronto
Wrote text House with no Rugs, performed by TRY Theatre Co. Cameron Tavern, Toronto
TRY Organization Performance at Rivoli Rest, Toronto

1981

Lecture and Performance at Remont Gallery, Warsaw, Director Henry Gajewski
Performance Reading from Text on Polysexuality, Published by Semiotexte, New York Mercer Union Gallery, Toronto

1980

Contexual Performance and reading of text, entitled Jupe, A Space Gallery, Director, Peggy Gale

1979

Appointed Director of Television Production Studio, Toronto
Organized, Language Art Performances, Poetry readings, video screenings, Performance Art Open Exhibits
Produced, directed and wrote script for Video Body Art Performance entitled, Belt 23 mins, colour, æ inch format.
Video Tape Body Art Performance shown on European tour of Missing Associates, Lilly Eng and Peter Dudar

1978

Group Theatre Performance, Alternative Space, Detroit City
Contextual Performance, CEAC Gallery Toronto
Invited to attend International Performance Festival, Remont Gallery, Warsaw, Poland

1977

Performance at London Art Gallery Feb 16th
Contextual Art Performance, Franklin Furnace Gallery, New York, Director, Martha Wilson
Behaviour Performance, Pier 52, New York, March 24th
Wrote text The Last Individual, performed on Pearl St. CEAC Gallery, Toronto
Text on Marxism and Alienation published in ACE Magazine, CEAC Gallery , Toronto
Performance, Lecture, Seminar at Joseph Beuys, Free International Univ. Documenta 77, Kassel, Germany
Performance, Lecture, Seminar, Univ. of Lecce, Italy, Leece., Director Franco Geli, Publisher of Genetic Art Magazine

1976

Spontaneous People Show, Organized and performed at CEAC Gallery, Toronto
Perception Room (design) Summer of 76, CEAC Gallery, Toronto
Body Art Performance, entitled Katchibatta, CEAC Gallery, Toronto
Body Art Performance, entitled, The Biological Beggar, CEAC Gallery, Toronto
St. Petri Lund, Sweden, Director, Jan Sellen
Body Art Performance, Kunstmarkt, Dusseldorf Art Fair, W. Germany
Body Art Performance, Lecture with students of Ferrara University, Museo de Arte Moderna, Director, Lola Bonara
Body Art Performance at the ICC, Antwerp, Belgium
Body Art Performance at Salvatore Ala Galleria, Milan, Italy, Director of Gallery, Salvatore Ala, Nov 2nd
Screening of Super 8 mm film of Body Art Performance on Marlene Elasz CEAC Gallery, Open Screenings, Toronto

1975

Founder of Shitbandit Organization
Organized show of Performances Art, drawings, sound recordings, video screenings, body-art, texts and installations. Gallery 76, Toronto
Art Gallery of Ontario Chair Show Curated by Alvin Balkind, installation work
Permanent Collections
National Gallery of Canada
Museo de Ferrara, Video Franklin Furnace Archives, Museum of Modern Art, NYC (video)
York University Library Archives
Art Gallery of Ontario
Winnipeg Art Gallery
Edmonton Art Gallery
Art Gallery of Windsor
Ronald Feldman Fine Art, New York
Art Metropole, Toronto
Carleton University Art Gallery, Ottawa
Ricco-Maresca Gallery, New York
Education

| | |
| --- | --- |
| 1962-64 | H.S.C. Prince of Wales College, Nairobi, East Africa |
| 1972-75 | Ontario College of Art, Hons. A.O.C.A. (Lieut. Gov. Gen. Medal) |