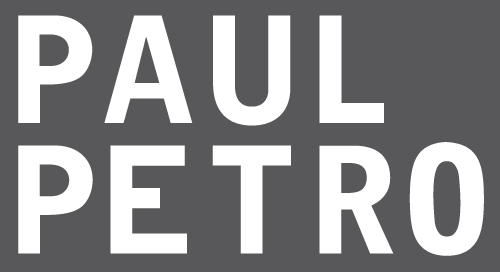 The Green Cat
January 17 - February 15, 2014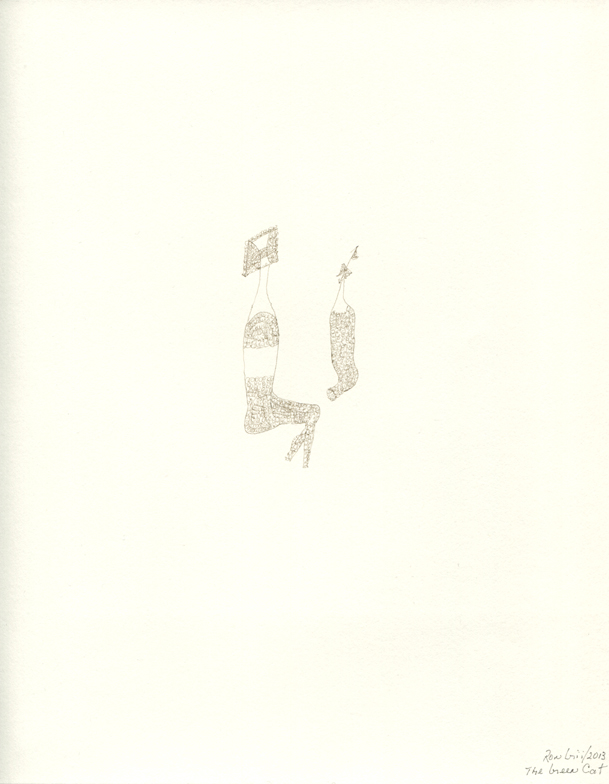 Paul Petro Contemporary Art is pleased to present The Green Cat, an exhibition of new drawings by Ron Giii. With a drawing practice dating back to the early 1980's (and a performance practice that has been ongoing since the early 1970's) Giii is well known for his drawings of solitary figures. In the latest work Giii's drawing practice takes an important turn as the single figure is joined with a second. The exhibition includes the transition of the last single figures with the latest of the paired figures.

Like the earlier work, each drawing is electric and just-barely-there, as though a tenuous alliance had been struck between matter and energy. The sense of suspension and containment in the drawings emerges from Giii's fascination with the arena of quantum physics, and in particular the following 1935 thought experiment proposed by Erwin Schrödinger, that illustrates a paradox around the act of observation as the instant where possibility and reality collapse into a single gesture:

Schrödinger's Cat

Imagine a cat confined to a box containing a bottle of poisonous gas which will break, killing the cat, if and only if a device connected to it registers the radioactive decay of a radium atom. If the atom, device, and cat together constitute a quantum system, then it seems that this system will exist in a superposition of states unless and until an observer tries to determine which state it is in, by seeing whether or not the cat is dead. But this implies that in the absence of such an observation the cat is neither determinately dead nor determinately alive, which seems absurd.

—Erwin Schrödinger (1887-1961)

Ron Gillespie (born 1944, New Westminster, BC) received his earliest training in art in 1962-64 at H.S.C. Prince of Wales College, Nairobi, East Africa. He graduated from the Ontario College of Art in 1975. Philosophy, geometry and the anti-modern figure prominently in the work with influences including Artaud, Darwin, Hegel and Spinoza. His work was the subject of a touring survey exhibition, Hegel's Salt Man, with catalogue, curated by Rosemary Heather and organized by the Doris McCarthy Gallery, University of Toronto, Scarborough. His work is held in public collections across Canada, including the National Gallery of Canada, Art Gallery of Ontario and the Agnes Etherington Art Centre, Kingston, Ontario.