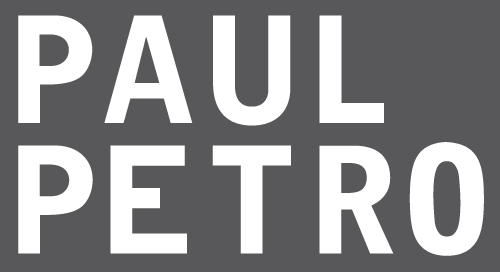 Italiano Teatro
works on paper
January 15 - February 13, 2021
Paul Petro Contemporary Art is pleased to present new drawings by Ron Giii.


The Italian Theatre

The expressive Italians remain in my mind after 50 years but I do not know why? My first occurrence was 1964 at age 19 and It was Naples. I met a woman and she showed me affection that was spontaneous and gentle. Women in Italy rule the house, the food, the children, and now as doctors and lawyers, scientists, artists and scholars, Italian women have beamed all over the world, including Canada…

My second trip to Italy was in '76 when the old CEAC was performing in northern Italy. Again the warmth and expressiveness came through as we met the students, and families with their children, watching our performances.

My third trip was travelling overnight from Kasel to Lecce in the South. I stayed five hours in Lecce before returning to Berlin. Again, it was an Italian woman who talked to me as a brother…

My fourth trip was as an artist with Paul Petro Gallery and again I returned to Lecce, this time in 1992, to stay a month at a pensione. Each day was exciting, looking for photographs, drawing ideas, and meeting my neighbours. Each morning I went to the market to buy breakfast and eat like a northern Italian. The food was delicious, the wine inspiring, and the coffee always sharp. The other tenants in the pensione wanted a portrait but I gave them caricatures because I never drew faces. The pensione had people from Lecce as well as Arabs, Greeks and Spaniards, so the language problem was always humorous but we managed and I paid my $10. a night for my room.

The drawings bloomed and I knew they were going to be shown sooner or later.

After all these years the caricatures come from the heart with a special place for Italy which is impossible to explain.

Ron Giii, November 2020

In 2008, Giii's work was the subject of a touring survey exhibition, Hegel's Salt Man. This long overdue survey brought together a selection of work that ranges over 35 years. A key figure in the city's vibrant performance scene in the 1970s, Giii has gone on to develop a practice notable for the depth of its engagement with artmaking and its associated philosophical issues. The show featured some of the artist's early work, performance documentation and other ephemera, a selection from his voluminous writings and more recent drawings and oil stick paintings, and was accompanied by a 48-page catalogue, with essays by Rosemary Heather and Eli Langer. The exhibition was curated by Rosemary Heather and organized by the Doris McCarthy Gallery, University of Toronto, Scarborough. The catalogue is available at Paul Petro Contemporary Art.


See below for close-ups of Ron's drawings from Italiano Teatro. Browse the complete set of available works on multiplesandsmallworks.com here.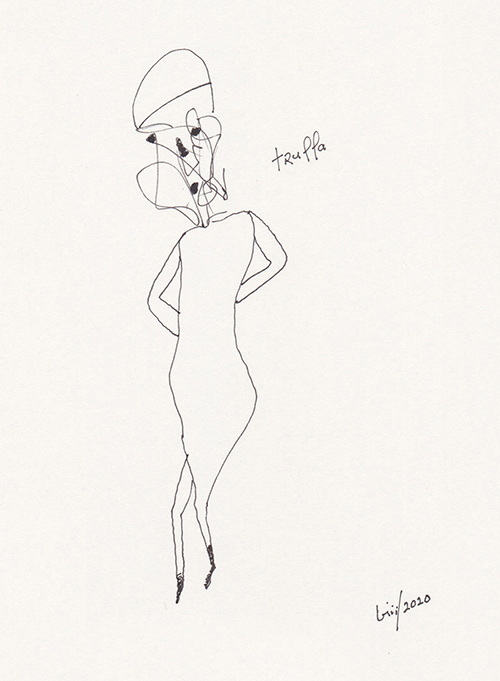 Ron Giii Truffa (18) from Italiano Teatro 2020 ink on paper 12 x 9 inches (detail)






Ron Giii Untitled (35) from Italiano Teatro 2020 ink on paper 12 x 9 inches (detail)






Ron Giii Sgt Quack! (1) from Italiano Teatro 2020 ink on paper 12 x 9 inches (detail)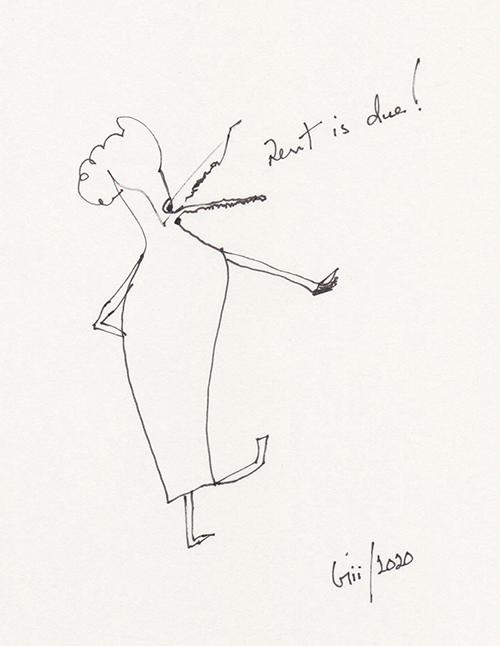 Ron Giii Rent is due!! (8) from Italiano Teatro 2020 ink on paper 12 x 9 inches (detail)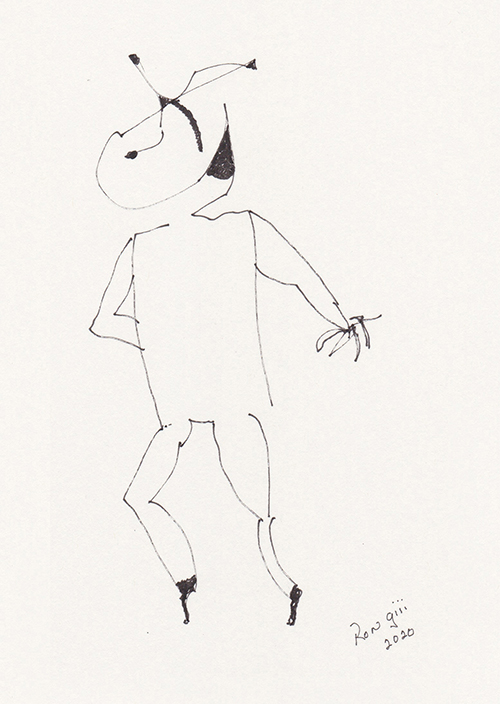 Ron Giii Untitled (33) from Italiano Teatro 2020 ink on paper 12 x 9 inches (detail)






Ron Giii Stitico (21) from Italiano Teatro 2020 ink on paper 12 x 9 inches (detail)






Ron Giii Untitled (37) from Italiano Teatro 2020 ink on paper 12 x 9 inches (detail)






Ron Giii Affasinianatto (13) from Italiano Teatro 2020 ink on paper 12 x 9 inches (detail)






Ron Giii Contemporaneo (16) from Italiano Teatro 2020 ink on paper 12 x 9 inches (detail)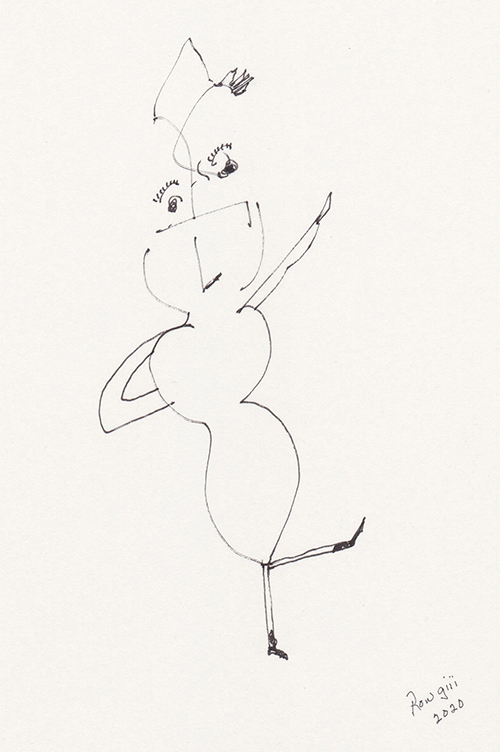 Ron Giii Untitled (38) from Italiano Teatro 2020 ink on paper 12 x 9 inches (detail)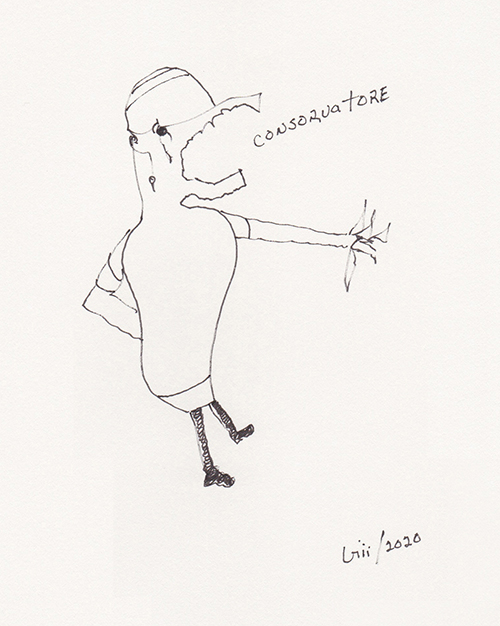 Ron Giii Consorvatore (22) from Italiano Teatro 2020 ink on paper 12 x 9 inches (detail)






Ron Giii Intesa (26) from Italiano Teatro 2020 ink on paper 12 x 9 inches (detail)






Ron Giii Untitled (48) from Italiano Teatro 2020 ink on paper 12 x 9 inches (detail)






Ron Giii Conservatata (43) from Italiano Teatro 2020 ink on paper 12 x 9 inches (detail)






Ron Giii Risposta (42) from Italiano Teatro 2020 ink on paper 12 x 9 inches (detail)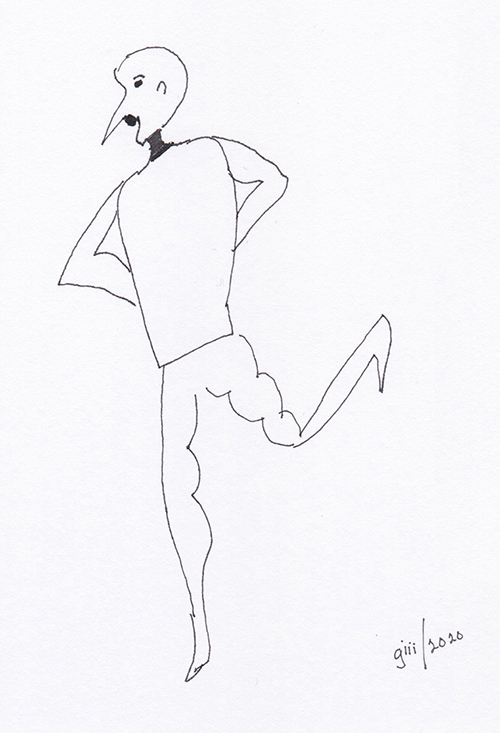 Ron Giii Untitled (78) from Italiano Teatro 2020 ink on paper 12 x 9 inches (detail)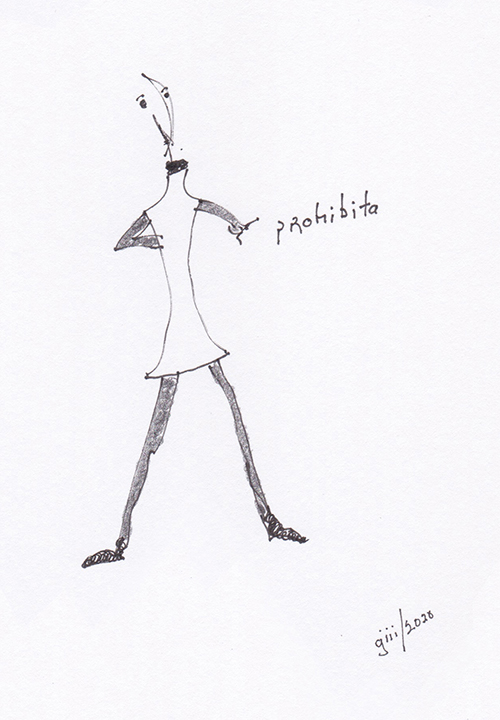 Ron Giii Prohibita (41) from Italiano Teatro 2020 ink on paper 12 x 9 inches (detail)






Ron Giii Laico (53) from Italiano Teatro 2020 ink on paper 12 x 9 inches (detail)