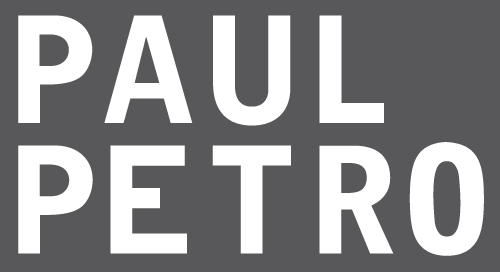 Jane Buyers
Selected Solo & Two Person Exhibitions

2022

2020

2017

Jane Buyers, Art Toronto, solo booth

2016

Hang upon tomorrow and lose today, AKA artist-run, (with Zachari Logan) Saskatoon

2015

Gather...Arrange...Maintain, Museum London, London, Ontario
Fold, Durham Art Gallery, Durham

2014

2010

Amend, Paul Petro Contemporary Art, Toronto

2007

Images for Words/Memory for Things, Stratford Gallery, Stratford

2006

Into the Woods, with Mary Catherine Newcomb, Canadian Clay and Glass Gallery, Waterloo

2005/06

Inscriptions, Robert McLaughlin, Oshawa. Solo, curated exhibition, with catalogue. Travelling to Koffler Gallery, Toronto; UW Art Gallery, Waterloo.

2000

1998

Botanica Barocca, Justina M. Barnicke Gallery, Hart House, University of Toronto, Toronto

1997

The Pumphouse, Niagara-on-the-Lake, Ontario
Folio, Paul Petro Contemporary Art, Toronto
Iconoclasts (with David Mcgee), McIntosh Gallery.London, Ontario
Burlington Cultural Centre, Burlington, Ontario

1996

Kitchener-Waterloo Art Gallery, Kitchener, Ontario (catalogue)

1994

The Woodstock Art Gallery, Woodstock, Ontario
Garnet Press Gallery, Toronto

1992

Canadian Cultural Centre, Rome
Garnet Press Gallery, Toronto
Selected Group Exhibitions

2022

2019/20

Industrial Elements Air, Fire, Water, Earth, Art Gallery of Nova Scotia

2019

The Perennials, Kitchener-Waterloo Art Gallery

2018

Garden of Skin, Angus-Hughes Gallery, London UK

2017

2016

Red, Renann Isaacs Contemporary Art, Guelph
Plexus, DNA, London

2012

Editions Part Two, Paul Petro Contemporary Art, Toronto
Toronto Berlin 1982-2012, Zweigstelle Berlin, Germany

2010

Art at Work: Corporate Collecting Practices Today, Part 1, Art Gallery of Mississauga

2008

2007/08

Pictured: image and object in Canadian sculpture, Art Gallery of Nova Scotia, Halifax

2007

Still Life, Harbinger Gallery, Waterloo.

2006

Art Fiction . Art Mur, Montreal.

2005

The Suitcase Show . Harbourfront, Toronto.

You Get What You Get. Akau, Toronto.

2004

Toronto International Art Fair, Paul Petro Contemporary Art, Toronto

Art and Paper VI. Galerie d'art Jean-Claude-Bergeron, Ottawa.

2003

Genius Loci. Canadian Clay and Glass Gallery.

2002

Reading Without Words: Books as Objects . Gallery Stratford.

Lonsdale Gallery, Toronto. Artists' Books.

2001

Herbarium . Art Gallery of Peterborough.

Chronicles: The Great Canadian Printmaking Competion. Edward Day Gallery, Toronto.

Great Lakes. Harbourfront Centre, Toronto.

2000

The Single Tree, London Regional Art Gallery (catalogue)
Cote cour, cote jardin, Galerie Art Mur, Montreal

1999

Ways to Remember,, Paul Petro Contemporary Art, Toronto
TSA 30: Toronto School of Art 30th Anniversary Faculty Retrospective, Harbourfront Centre, Toronto.
Glendon Gallery, York University, Toronto. A Look Back

1996

Second Skin, Macdonald Stewart Art Centre, Guelph, Ontario (catalogue)

1994

X-Sightings, The Anderson Gallery, Buffalo, New York

1991

International group show, Simon Watson Gallery, New York, (national touring). Real Art Ways, Hartford, Connecticut; Hall Walls, Buffalo, New York; New Langton Arts, San Francisco
Cambridge Gallery, Cambridge, 3 person. Tom Thompson Memorial Gallery, Owen Sound (provincial touring)

1990

Memory Work: The Post Modern Impulse in Canadian Art, London Regional Art Gallery, London (national touring)
Garden Project, Power Plant, Toronto

1986

The Interpretation of Architecture, Sandy Simpson Gallery, Toronto (catalogue)

1984

Something to do with Space, Art Gallery at Harbourfront, Toronto (catalogue)
The New City of Sculpture, YYZ, Toronto

1983

Chromaliving, Chromazone, Toronto

1982

O Kromazone, Das Institut Unzeit, Berlin
Monumenta, YYZ, Toronto
Public Commissions

2001

Golden Queen Hybrid, RIM Park, Waterloo, Ontario
Between The Acts, Theatre and Company, Kitchener, Ontario

2000

John Labatt Barley Field, Labatt Park, Waterloo, Ontario

1997

Agricultura, Donald Forster Sculpture Park, Macdonald Stewart Art Centre, Guelph, Ontario
Grants & Awards

2002

Elected to the Royal Canadian Academy of Arts
Awarded Kitchener-Waterloo Arts Award for Visual Arts

2001

Honourable Mention, Ernst & Young Great Canadian Printmaking Competition

1996/97

1995

UW Social Science and Humanities Grant Award

1994

Ontario Arts Council Project Grant

1993

Ontario Arts Council Project Grant
Ontario Arts Council Materials Assistance Grant

1991/92

Canada Council 'B' Grant
Ontario Arts Council Materials Assistance Grant

1990

Ontario Arts Council Project Grant
Canada Council Short Term/Project Cost Grant

1988

Ontario Arts Council Professional Grant
Selected Bibliography

2017

Canadian Art, Spring 2017, Alexis Kinloch. "Hang upon Tomorrow and Lose Today"

2013

2010

2007

Descant: Margins and Borders , vol 38, no2, Summer 2007. P 151


156. "Inscriptions" portfolio

The Coast, Dec. 13-20, 2007. p. 49, Jane Kansas, "Objects of affection"

2006

The Globe and Mail, Saturday, Oct 7, p. R16. Gary Michael Dault. "Natural Selection at Paul Petro Contemporary Art".

The Globe and Mail, Saturday, November 15, .P. R12. Gary Michael Dault. "Black rose works make deep impression. "

ESPACE: Sculpture, Vol 75, Spring. p. 41. Margaret Rodgers

Fusion, Winter 2006, Vol. 30 No.1. Front cover, p.14-15, 23. Gil McElroy

Kitchener-Waterloo Record, Friday, February 24, 2006, p. D4. Robert Reid.

Le Devoir, 14-15 octobre, p.E3.. Rene Viau.

Mirror, 11 octobre, p. 56. Christine Redfern. "Fiction Addiction"

2002

La Nazione, Florence, Italy. "L'opulenze che finanzia i restauri."

Catalogue, The Single Tree. Text by Laura Millard, "The Single Tree" exhibition, London Regional Art and Historical Museums, London, Ontario.

2000

Montreal Gazette, June 10, p. J2, Cultivating a garden of the imagination: where nature and culture meet, Henry Lehmann
The Record, Kitchener, July 14, p. B3 Ready for Harvest (photograph with caption)
The Record, Kitchener, July 22, p.E4, Sculpture commemorates brewing industry, Donna Cooper.

1999

Tessera: Coincidence of the Page, Volume 27. 58-59
Globe and Mail, December 18, Gillian MacKay.

1997

Kitchener-Waterloo Record, September 30, p.6. Robert Reid
Globe and Mail, November 22, p.C16 A garden of artistic delight, Gillian MacKay
Guelph Mercury, October 1. P.A5
Tessera: Work/Le Travail, Volume 22. P.68-70
Second Skin: Looking at the Garden Again (catalogue), Anne McPherson

1996

The Kitchener-Waterloo Record, Robert Reid, July 2
Kitchener-Waterloo Art Gallery, Folio (catalogue) Lynne Bell and Carol Podedworny
Globe and Mail , June 4, p.C3. John Bentley Mays

1995

C Magazine, Spring 1995, p. 56, Carol Podedworny.

1992

Globe and Mail, Kate Taylor, October 16th.
Citta Nuova (Rome). June
Catalogue, La Mèmoire postmoderne: Essai sur l'art contemporain, Mark Cheetham, postface de Linda Hutcheon.

1991

Catalogue. Remembering Post Modernism: Trends in Recent Canadian Art, Mark Cheetham with Linda Hutcheon. Oxford University Press.

1990

C Magazine, Issue 26, Summer '90, J. Andreae.

1989

Parachute, Spring/Summer, J. Andreae.

1986

Catalogue The Interpretation of Architecture, Andy Patton.

1985

C Magazine, Winter no. 4, Donald Kuspit.
Selected Collections
Department of Foreign Affairs
Art Gallery of Nova Scotia
National Capital Commission- Governor-General's Residence, Ottawa
Museum of Contemporary Art , North York
Art Gallery of Hamilton
Kitchener-Waterloo Art Gallery
Citicorp Canada, First Canadian Place, Toronto
Canada Council Art Bank, Ottawa
Detroit Edison
Ontario Hydro, Toronto
Canada Permanent Trust, Toronto
Toronto-Dominion Bank
First Federal Savings, Detroit
Kitchener-Waterloo Art Gallery
Macdonald Stewart Art Centre, Guelph
McDonald's Corporation, Chicago, Illinois
Visiting Artist

| | |
| --- | --- |
| 2006 | Public lecture in conjunction with Inscriptions solo exhibition, University of Waterloo Art Gallery |
| 2003 | Guest artist, Nova Scotia College of Art and Design, Halifax. |
| 2001 | Canada Council Visiting Artist, Lakehead University, Thunder Bay. |
| 1999 | Canada Council Visiting Artist, University of Saskatchewan. Saskatoon and University of Regina. |
| 1991 | Guest artist, Open Studio, Toronto. |
| | Art Gallery of Peterborough. Sponsored by Art Gallery of Ontario "Artists' with Their Work Program". Lectures and workshops on sculpture, in conjunction with solo exhibition. |
| | Tom Thompson Memorial Art Gallery, Owen Sound. Sponsored by Art Gallery of Ontario "Artists' with Their Work Program". Lectures and workshops on sculpture, in conjunction with solo exhibition. |
| | Canada Council Visiting Artist, University of Windsor. |
| 1990 | Guest artist, Colour Xerox project, Visual Arts Ontario. |
Papers Presented

| | |
| --- | --- |
| 2006 | Invited public lecture- Wendy Wersch Memorial Lecture Series. Winnipeg |
| | "Mending: The Art of Recuperation in the work of Recent Women Artists" |
| 2002 | 7th Conferenza Internazionale sulla Conservazione e IL Restauro, Florence Italy. Presented a paper "On the Recuperative Impulse in Recent Art" for the panel Dal Testo al Testo. |
| 2001 | University Art Association of Canada Conference, University of Quebec, Montreal. Paper "Material Matters: Junk, Stuff. Things", for panel THE ARTIST AS A MATERIAL CULTUROLOGIST OR THE MATERIAL CULTUROLOGIST AS AN ARTIST? |
| | Visual Arts Ontario Career Management Training Course, Queens University, Kingston, The Fine Art of Being a Professional. "Making Art and Making a Living : How to Survive as an Artist". |
Education

| | |
| --- | --- |
| 1990 | Master of Education (History and Philosophy), University of Toronto |
| 1973 | Honours B.A. (Visual Art) York University |